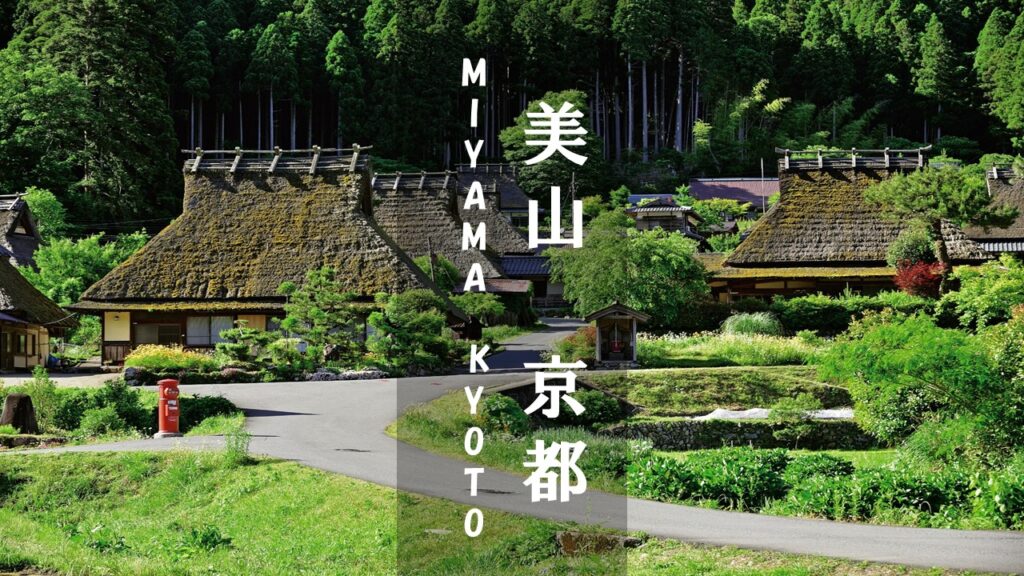 Miyama Kyoto: Thatched Roofs, Natural Surroundings, and Fresh Breeze
You've probably heard of Kyoto, but have you ever heard of Miyama?
Kyoto is one of Japan's top tourist destinations with world famous landmarks such as the bamboo forest, the aesthetically lined orange torii gates, and many temples and shrines. Aside from those amazing places, Kyoto still has so much to offer and explore!
This article is going to take you to a quieter, rural part of Kyoto that is definitely worth a visit.
Introducing Miyama, another side of Kyoto where nature, relaxation, culture, and tradition intertwine.
🍃
SUBSCRIBE AND BE THE FIRST TO GET NOTIFIED ON NEW POSTS AND DISCOUNT COUPONS
---
📍Where is Kyoto Prefecture?
Kyoto Prefecture is located on the sea of Japan Coast and borders Nara prefecture and Osaka prefecture to the south. It is known as the cultural capital of Japan and rich with famous, scenic, historical landmarks such as The Bamboo Forest, temples and shrines, and beautiful natural landscapes.
🚗Traveling from Tokyo to Kyoto
Plane: Around a 1hr 30mins flight.
Bullet Train: Around 2hrs 30mins to 3hrs.
Bus: Around 6hrs to 9hrs.
🚗Traveling from Osaka to Kyoto
Car: Around a 1hr drive.
Train: Shinkansen Bullet Train takes 15 mins, other trains take around 30 mins or more.
⭐Kyoto City Tourism Association Website: https://kyoto.travel/en/ (English)
---
⭐
Recommended Kyoto Contents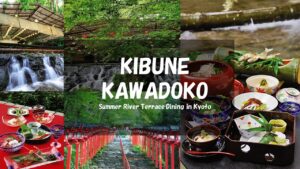 ---
🍃
美山かやぶきの里
Miyama Kayabuki no Sato
⭐Miyama Kyoto Tourism Association official Website: https://miyamanavi.com/en/
Miyama Kayabuki no Sato, is a valley with small villages of traditional houses made with thatched roofs. This style of traditional architecture has become very rare in Japan, and with its aesthetic appeal, it was selected as an important preservation district for groups of historical buildings.
The thatched roofs project a nostalgic atmosphere of an old, preserved village life of people back in the days.
Some of the houses offer guesthouse experiences where tourists can enjoy an overnight stay! Staying the night at Miyama is extremely recommended for experiencing the local lifestyle.
It is guaranteed that after a night in Miyama, your mind and spirit will be refreshed and ready to take on the world.
🏠
Miyama Guesthouse Experience
---
Miyama Activities
Aside from just simply relaxing, various activities can be enjoyed at Miyama such as;
🚴Cycling
🌾Farming
🍳Cooking
🌲Trekking
🍎Picnicking
🏕️Camping

---
🚗
Miyama Access
It takes a bit of effort to get there but the journey is well worth it!
🚗Car: About an 80 minutes drive from Kyoto Station.
🚌Bus: (Kyoto-Miyama Direct Bus) Around 1 hour 40 minutes from Kyoto Station.
🚇Train: JR Kyoto ➡️ JR Sonobe ➡️ JR Hiyoshi ➡️ City Bus to Miyama
Find Out More : https://miyamanavi.com/en/information/access-public
Getting to Miyama: https://miyamanavi.com/en/column/detail/id=327
📍Map
Take a break from the busy, fast pace city life and emerge yourself in Miyama's peaceful nature. Experience the local lifestyle and play a part in preserving Miyama's culture and traditions.
---
Secret Street Series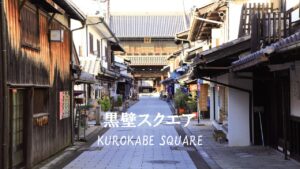 ---
LATEST CONTENTS

Enjoy Kansai with KTIC
Tourist Information / PASS / WIFI / Day Tour
Kansai International Airport (KIX) T1
Open Everyday 9.30 – 17.30
Kyoto Tower 3F
Open Everyday 10.00 – 17.00