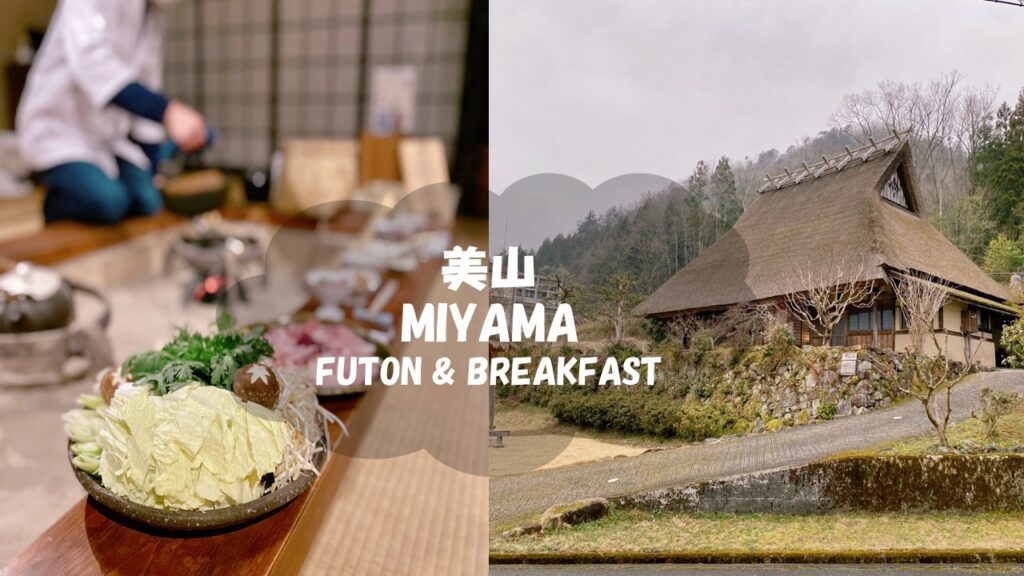 Miyama Futon & Breakfast (Kyoto)
Enjoy Kyoto differently by staying in the rural area surrounded by mountains, nature, and starry nights! Introducing Miyama Futon & Breakfast, a peaceful get-away to heal your soul and detox from your daily stress.
🌿Basic Information About Miyama Futon & Breakfast🌿
Miyama Futon & Breakfast is an inn where you can rent a thatched private house and spend the night as if you were a local living in Miyama. The craftsmanship of the thatched-roof is made with the hope that the people who stay here can enjoy the experience and the charms of the traditionally crafted architecture.
Activities such as cycling tours and bamboo crafts are also available here for you to experience and enjoy.

Prices start from 39,400yen (Up to 5 people).
🌿Map
---
🌿Why Do I Recommend Miyama Futon & Breakfast?
It was my first experience to wake up at 6am in the morning with the sound of a nightingale bird. Σ (・ ω ・ ノ) ノ! This place gave me a special nostalgia of the time I used to spend at my grandparent's house as a kid. I highly recommend this place because it is the best retreat where time slows down, and your stress and fatigue is healed by the peace and quiet surroundings.
🌿Who Do I Recommend Miyama Futon & Breakfast To?
Families, groups, and anyone who is in need of a digital detox.
🌿What Is The Best Season To Visit?
From winter❄️ through spring🌸.
---
Similar Articles
---
Miyama Futon & Breakfast
🌙🌿
The room is large enough to accommodate up to 7 people! It is amazing to have a lot space where you can relax and enjoy yourself freely even if you stay with multiple people.
But the best thing is that you can lie down when you're full after eating LOL. I know that it can be a little bit uncomfortable to sit on tatami mats for a long period of time, that is why it's best to lie down as much as you want!
---
Dinner Time
Start your meal around the 囲炉裏 (irori) -hearth sunk in the floor usually located in the center of the living room of old farmhouses-by starting your own fire! When I checked in at the place, I was told "please set the fire in the hearth by the time the meal comes". I freaked out a bit because I have never set up a charcoal fire in my life! LOL But I managed to make a fire with the help of a gas burner.
The staff will come to your room and prepare the food for you. You may use this time ask questions about the ingredients and make some conversation!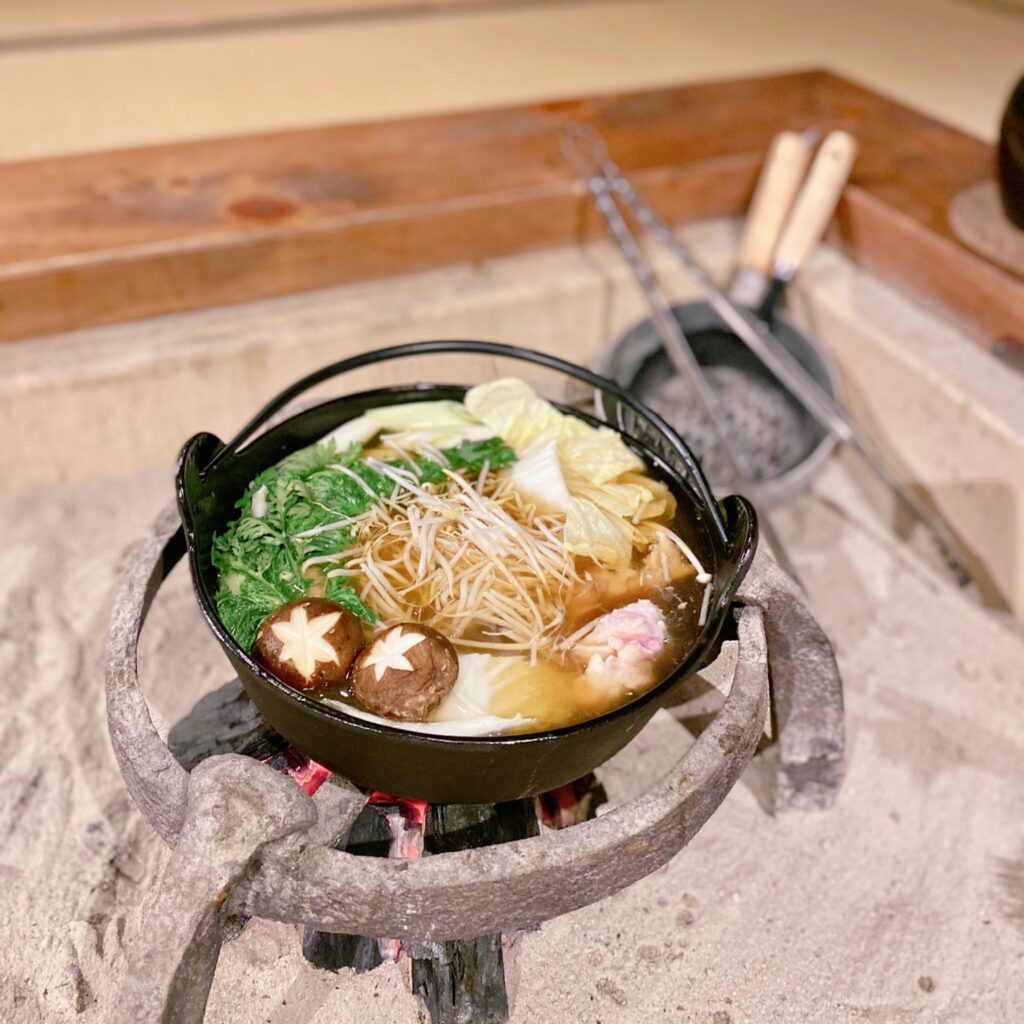 The food is made with seasonal ingredients and you can enjoy plenty of Miyama's local chicken in the hot pot! The food matched the atmosphere of the room very well which made me absorb the charm's of Miyama through my full stomach!
How you arrange your hot pot really says a lot about your personality. For me, I consider myself the 鍋奉行 "Nabe-bugyou" which is a funny saying in Japanese for people who becomes the boss when cooking hot pot. Nabe-bugyou is usually someone who likes to take charge and decide how to arrange the ingredients in the pot. They are usually the ones to tell other people when the ingredients are ready to eat. To translate this in English, it would probably be "Hot Pot PIC (person in charge)".

⭐ The restaurant's name is "Kigusuriya" OFFICIAL WEBSITE (Available only in Japanese).
---
Architechture
The thatched roof 茅葺屋根 (Kayabuki-yane) building gives a timeslip atmosphere! Since thatched roofs require special skills for maintenance, it is quite rare to find them nowadays with only a few people who take care of them and keep the tradition going. This is the value of this place and it is what makes this place special.
If you have a chance, visit Miyama and stay in one of the thatched-roof houses!
---
Check Out Other Lesser Known Places Around Kyoto!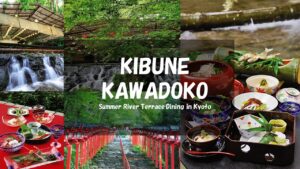 .
---
LATEST CONTENTS

Enjoy Kansai with KTIC
Tourist Information / PASS / WIFI / Day Tour
Kansai International Airport (KIX) T1
Open Everyday 9.30 – 17.30
Kyoto Tower 3F
Open Everyday 10.00 – 17.00