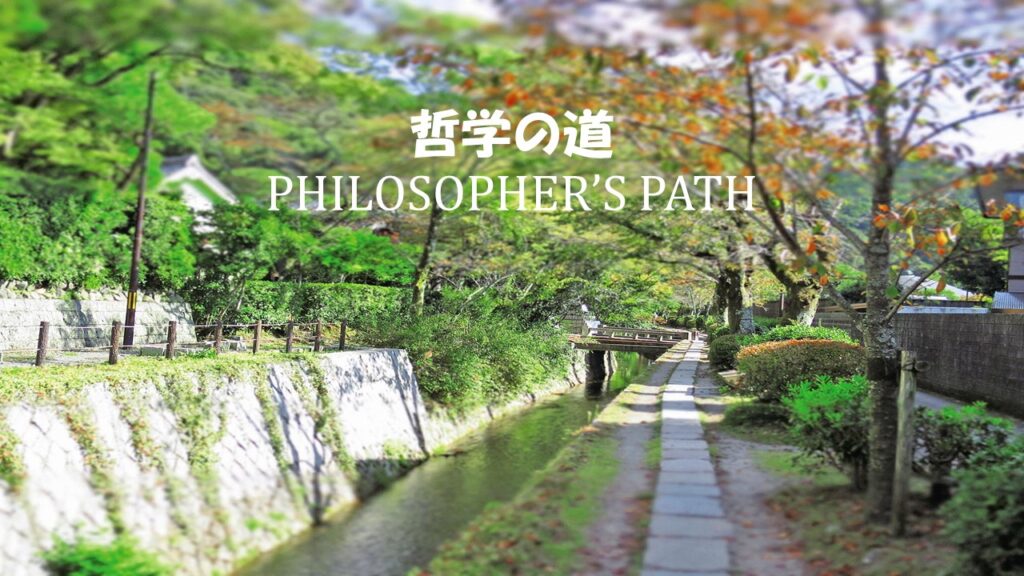 Philosopher's Path (Tetsugaku No Michi): Secret Street Of Kyoto
Welcome to our special series where we will be introducing secret streets around the Kansai Region! Stay tuned to find out more about secret streets and don't forget to hunt them down on your next trip to Kansai!
In this article we are introducing Philosopher's Path, a secret street in Kyoto Prefecture where you can enjoy each season's natural beauty, a flowing stream, flowers, temples and shrines, and peaceful coffee shops!
---
SUBSCRIBE AND BE THE FIRST TO GET NOTIFIED ON NEW POSTS AND DISCOUNT COUPONS
---
📍Where is Kyoto Prefecture?
Kyoto Prefecture is located on the sea of Japan Coast and borders Nara prefecture and Osaka prefecture to the south. It is known as the cultural capital of Japan and rich with famous, scenic, historical landmarks such as The Bamboo Forest, temples and shrines, and beautiful natural landscapes.
🚗Traveling from Tokyo to Kyoto
Plane: Around a 1hr 30mins flight.
Bullet Train: Around 2hrs 30mins to 3hrs.
Bus: Around 6hrs to 9hrs.
🚗Traveling from Osaka to Kyoto
Car: Around a 1hr drive.
Train: Shinkansen Bullet Train takes 15 mins, other trains take around 30 mins or more.
⭐Kyoto City Tourism Association Website: https://kyoto.travel/en/ (English)
---
哲学の道
Tetsugaku No Michi
(Philosopher's Path)
Th ephilosopher's path is a 2km promenade along the Lake Biwa Canal that flows past Kumano Nyakuoji Jinja Shrine in the south to Ginkakuji Temple in the north.
The path is named after Kitaro Nishida, a philosopher from Kyoto, who used to stroll along the path during his daily meditations. The footpath is framed with various plants such as flowering cherry blossoms, camphor and chestnut trees etc.
🌟In summer, the path is made more magical as fireflies abound.
The promenade takes 30 min to walk and visitors can appreciate old temples, miscellaneous shops and cafés along the way.
---
🌸
Philosopher's Path In Spring
---
🌻
Philosopher's Path In Summer
---
🍁
Philosopher's Path In Autumn
---
Nearby Attractions
⭐
安楽寺
Jorenzan Anraku-ji Temple
This temple is loacted a little off the Philosopher's Path that leads to Ginkaku-ji Temple. It is famous for the squash ritual held every year on July 25th.
An interesting piece of history behind this temple is about Princess Matsumushi and Princess Suzumushi whom were ladies-in-waiting to the Retired Emperor Gotoba. However, They became nuns influenced by the preaching of Honen Shonin's pupils, Juuren and Anraku. This angered the retired emperor who then sentenced the two priests to death. When the princesses found out, they moved to Komyobo on Ikuchi Island in Hiroshima prefecture.
Even today, there are Gorinsekito gravestones for Juuren and Anraku, and small graves for Princess Matsumushi and Princess Suzumushi on the temple grounds.
🍁 The fall colors reach their peak from late November to early December and the fall foliage is especially beautiful around the stone steps in front of the temple gate.
📍 MAP: https://goo.gl/maps/oS5KZHVwKUTjKwZQ7
---
📍 Philosopher's Path Map
---
Philosopher's Path Access
🚗

🚌BUS:
(From Kyoto station)
-Take bus number 100 and get off at 銀閣寺前 (Ginkakuji-Mae)
-Take bus number 5 or 17 and get off at 銀閣寺道 (Ginkakuji-Michi)
(From Shijo Kawaramachi)
-Take bus number 32 and get off at 銀閣寺前 (Ginkakuji-Mae)
-Take bus number 5 or 17 and get off at 銀閣寺道 (Ginkakuji-Michi)
(230¥Flate Fare)
⭐Take a walk around the beautiful and traditional historical landscape, explore the shops, taste the food, take a few photos and check it off your secret street checklist!
---
Secret Street Series
---
LATEST CONTENTS

Enjoy Kansai with KTIC
Tourist Information / PASS / WIFI / Day Tour
Kansai International Airport (KIX) T1
Open Everyday 9.30 – 17.30
Kyoto Tower 3F
Open Everyday 10.00 – 17.00