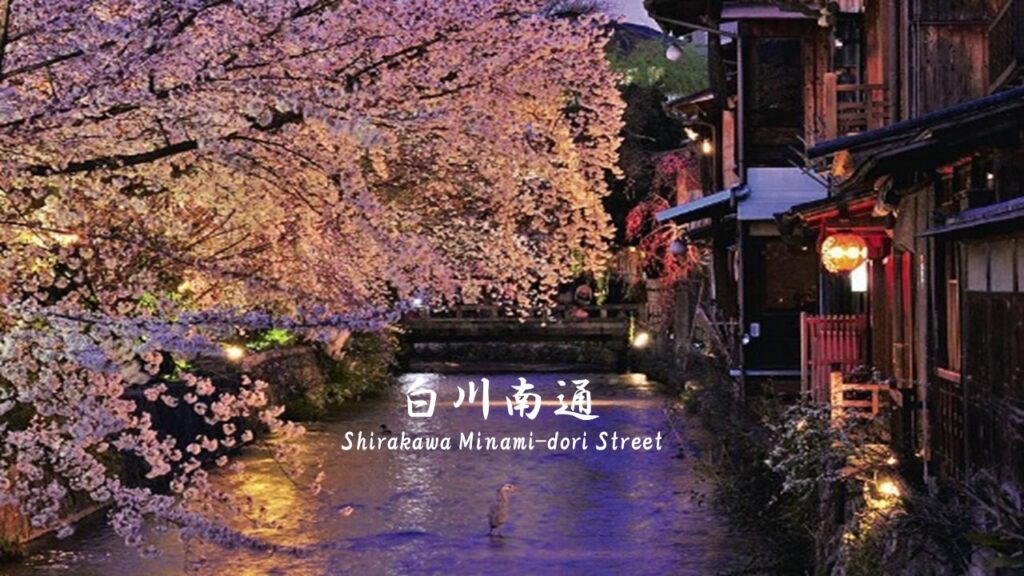 Shirakawa Minami-dori: Beautiful Secret Street In Kyoto
Among all the amazing places to visit, Shirakawa Minami-dori is one of the most beautiful streets in Kyoto that should be added to your itinerary!
---
Shirakawa Minami-dori & Poetry
白川南通
This street is a 200-meter stone-paved promenade where cherry blossom and willow trees line up along Shirakawa River.
Here, you can find a monument engraved with a poem written by Isami Yoshii, a poet who loved Gion.
---
A Glimpse Around Shirakawa Minami-dori
It is designated as one of the national important preservation district of historic buildings.
On the center of the street there is Tatsumi Daimyojin (Tatsumi-jinja Shrine), where maikos visit.
Shidare-zakura trees located along the street are very beautiful.
The area around Tatsumi Bridge is lit up at night and the atmosphere is fantastic.
Shirakawa is busy and beautiful at night. But it is also good to come here and enjoy the early quiet morning.
---
LATEST CONTENTS

Enjoy Kansai with KTIC
Tourist Information / PASS / WIFI / Day Tour
Kansai International Airport (KIX) T1
Open Everyday 9.30 – 17.30
Kyoto Tower 3F
Open Everyday 10.00 – 17.00