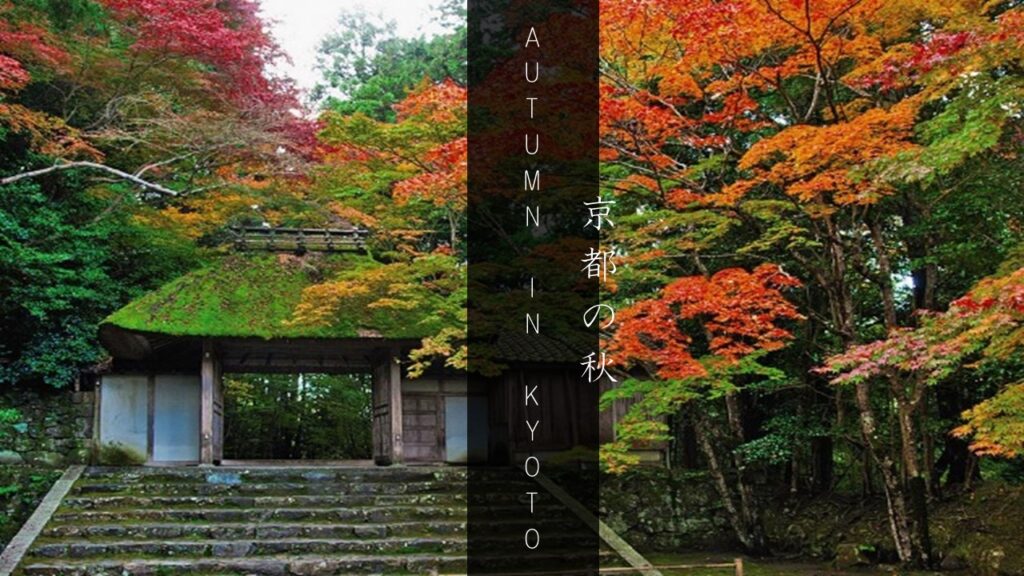 Autumn In Kyoto: The Best Spots to Enjoy The Fall Foliage
Autumn is one of the best seasons to visit Kyoto. The red, yellow, and orange colors of autumn leaves elevates the surrounding atmosphere and gives it a mysterious, nostalgic, and exciting feel. For you to make the most out of this beautiful season, Kansai chan has narrowed down the the best spots for enjoying the breathtaking views of autumn in Kyoto!
⭐The best time to catch the Kyoto autumn leaves in their peak beauty is usually around the middle until the end of November.
SUBSCRIBE AND BE THE FIRST TO GET NOTIFIED ON NEW POSTS AND DISCOUNT COUPONS
---
🍁 🍂
Autumn Colors @ Tetsugaku No Michi
(Philosopher's Path)
The philosopher's path is a 2km promenade along Lake Biwa Canal that flows past Kumano Nyakuoji Jinja Shrine in the south and Ginkakuji Temple in the north.
The path is named after Kitaro Nishida, a philosopher from Kyoto, who used to stroll along the path during his daily meditations. The footpath is framed with various plants such as flowering cherry blossoms, camphor and chestnut trees etc.
It takes approximately 30 minutes to walk through the path and visitors can appreciate old temples, miscellaneous shops and cafés along the way.
🍁🍂 The Philosopher's Path is absolutely beautiful in every season, and the orange colors of autumn is definitely a sight to see here.
📍 MAP: https://goo.gl/maps/5EFgTjQZe2j2aDF58
Click Below To Find Out More
---
🍁🍂
Jorenzan Anraku-ji Temple
This temple is located a little off the Philosopher's Path that leads to Ginkaku-ji Temple.
An interesting piece of history behind this temple is about Princess Matsumushi and Princess Suzumushi whom were ladies-in-waiting to the Retired Emperor Gotoba. However, They became nuns influenced by the preaching of Honen Shonin's pupils, Juuren and Anraku. This angered the retired emperor who then sentenced the two priests to death. When the princesses found out, they moved to Komyobo on Ikuchi Island in Hiroshima prefecture.
Even today, there are Gorinsekito gravestones for Juuren and Anraku, and small graves for Princess Matsumushi and Princess Suzumushi on the temple grounds.
🍁🍂 The fall colors reach their peak from late November to early December and the fall foliage is especially beautiful around the stone steps in front of the temple gate.
📍 MAP: https://goo.gl/maps/oS5KZHVwKUTjKwZQ7
---
🍁 🍂
Sagano Romantic Train
(Torokko)
This is a special sightseeing train in Arashiyama area of Kyoto, and is known by tourists around the world due to its romantic scenery of cherry blossoms and maple foliage.
The train track goes along side the Katsura river which is abundant with nature and amazing scenery during both spring and autumn.
🍁 🍂 It is called "romantic" for a reason, so come and find out how romantic it gets in autumn!
📍 MAP: https://goo.gl/maps/GEv7XmSMyigbkSag8
Click Below To Find Out More
---
🍁 🍂
嵐山よしむら
Arashiyama Yoshimura
The counter seats facing Togetsu-kyo bridge are surrounded by glass windows in 3 directions, giving this soba restaurant an amazing view of Arashiyama and the Katsuragawa River especially in autumn.
Buckwheat grains are coarsely ground to give this shop's delicious handmade Nihachi soba a delicious texture. Jyuwari soba, served in limited quantities daily, is also worth a try.
🍁 🍂 Taste delicious traditional soba noodles while enjoying the gorgeous views of autumn leaves surrounding the scenic river.
📍MAP: https://g.page/arashiyamayoshimura?share
📞Contact: 075-863-5700
🍽️Menu: https://yoshimura-gr.com/arashiyama/menu/ (Only In Japanese)
🕒Open Hours: 11am – 4:30pm
💸Price: From 1,600¥~
---
🍁 🍂
松籟庵
Shoraian
Situated along the Oigawa river, this restaurant is housed in the former 2nd home of politician Konoe Fumimaro.
Though only a 10 min walk from Togetsu-kyo bridge, the area around this restaurant is quiet and peaceful.
🍁 🍂 Enjoy yudofu (tofu) and Kyoto dishes while facing exquisite natural views of Kyoto's beautiful fall foliage.
📍MAP: https://goo.gl/maps/h4JAiJGyLMg6PoVt8
📞Contact: 075-861-0123
🍽️Menu: https://www.shoraian.jp/%E3%81%8A%E9%A3%9F%E4%BA%8B/ (Only In Japanese)
🕒Open Hours: 11am – 5pm
💸Price: From 4,180¥~
---
Related Article
---
LATEST CONTENTS

Enjoy Kansai with KTIC
Tourist Information / PASS / WIFI / Day Tour
Kansai International Airport (KIX) T1
Open Everyday 9.30 – 17.30
Kyoto Tower 3F
Open Everyday 10.00 – 17.00