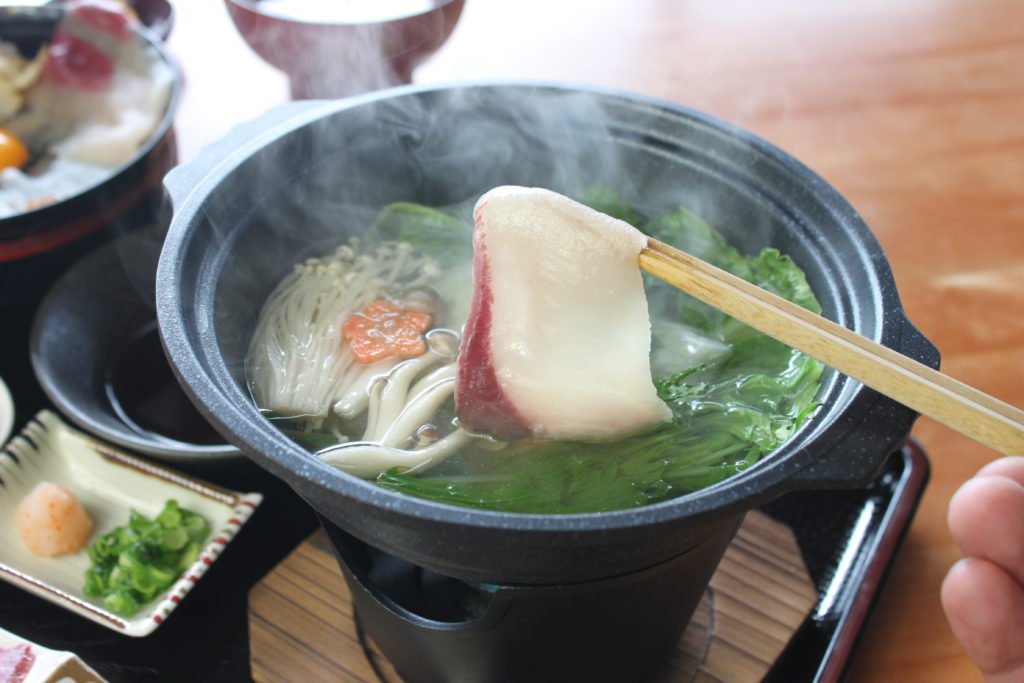 Take it slow and taste winter in Kyoto by the sea
We'd like to introduce "buri-shabu (shabushabu-style hotpot featuring yellowtail)" and Ine city from Kyoto, popular destination everybody wants to visit.
---
Kyoto by the sea!
Kyoto has northern area facing the Sea of Japan. The scenery is a perfect example of the Japanese heartland with foods and delicacies brought by its rich natural environment.
Kyoto's sea is known for many delicacies such as snow crab, which is represented by crab brands such as Taiza crab and Maizuru crab, and Pacific oysters grown in nutritious waters.
One of the well-knowns is the winter yellowtail, a delicacy that represents Kyoto by the Sea in winter.
This dish is from Ine city, known as "the Venice of Japan". It has become a popular spot among travelers over the past few years by word of mouth.
Ine city is one of the three major yellowtail fishing grounds, where winter yellowtails rich in quality fat are fished when the water gets colder between late autumn until winter.
A very popular dish is called "buri-shabu (shabushabu-style hotpot featuring yellowtail)", which is said to have originated from here, and have many fans paying a visit from all over Japan.
When eating, you take big thin slices of yellowtail fish and give them a quick dip in hot dashi broth.
By just cooking the surface, excessive fat will fall off, allowing you to enjoy the exquisite taste of yellowtail.
Why not take it slow on a trip to visit tourist attractions spread out across the coast, mountains, and towns, while enjoying tastes of winter?
http://www.kyototourism.org/en/
https://www.uminokyoto.jp/english/
---
Latest Contents

Enjoy travelling Kansai with KTIC
Tourist Information / PASS / WIFI / Day Tour
Kansai International Airport (KIX) T1
Open Everyday 9.30 – 17.30
Kyoto Tower 3F
Open Everyday 10.00 – 17.00