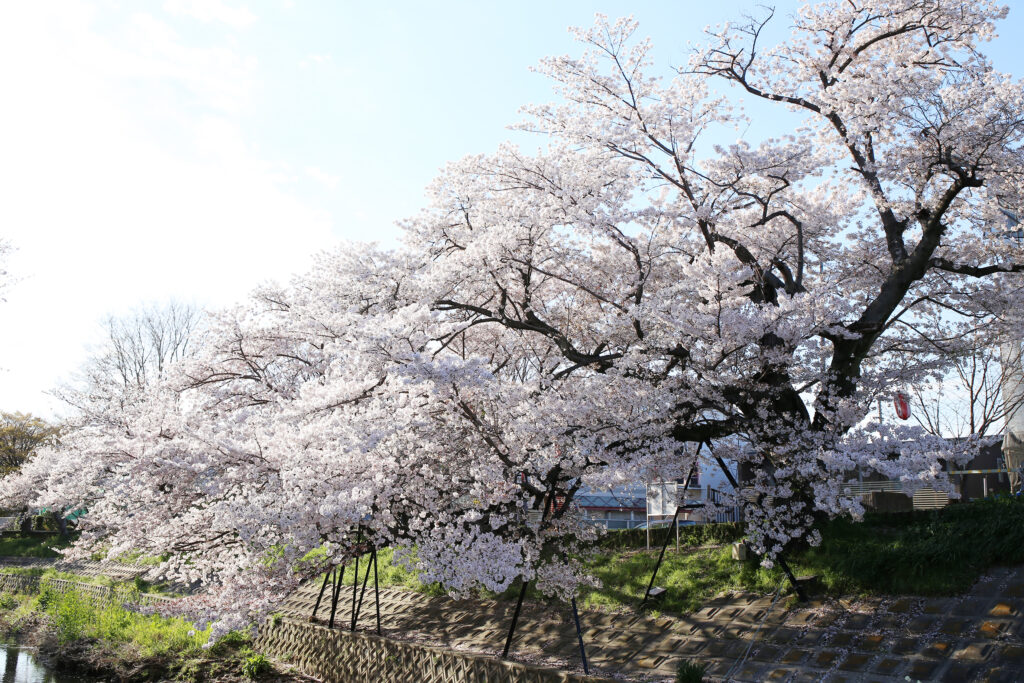 The Boulevard of Cherry Blossom in Nara
Cherry Blossom in Nara is famous for many cherry trees along the Saho River, and when it's springtime, 5km-long rows of cherry trees are in full bloom, entertaining us with a spectacular cherry boulevard.
---
The Cherry Boulevard Along Saho River
The Saho River runs through the middle of Nara city vertically. Among that cherry boulevard are two especially big cherry trees known as Kawaji-zakura.
In the late Edo period, Kawaji Toshiakira, known as the magistrate who improved living standards in Nara and also enjoyed great success as a commissioner of finance, planted trees on the mountains owned by the magistrate office as reckless deforestation had left them barren. He wanted the mountains to provide a sight suitable for the old capitol of Nara. The two Kawaji-zakura trees were also planted at this time, and they have been protected to this day.
Saho River
The cherry boulevard of Saho River is a 10-minute walk to the north from Kintetsu Shin-Omiya Station. In spring, the Saho River Kawaji-zakura Festival is held, and lanterns are lit when night falls, so you can enjoy the dreamy sight of lit-up cherry blossoms at night.
The long cherry boulevard that can be seen from the train between JR Koriyama Station and JR Nara Station is also spectacular. Next spring, come to Nara.
https://narashikanko.or.jp/wp-content/themes/nara-portal/pdf/pamphlet_pdf/travelguidenara_en.pdf
Read more contents about Kansai
"Lesser-known Delicacies of Kansai"
"Traditional Craft of Kansai"
---
Latest Contents

Enjoy travelling Kansai with KTIC
Tourist Information / PASS / WIFI / Day Tour
Kansai International Airport (KIX) T1
Open Everyday 9.30 – 17.30
Kyoto Tower 3F
Open Everyday 10.00 – 17.00