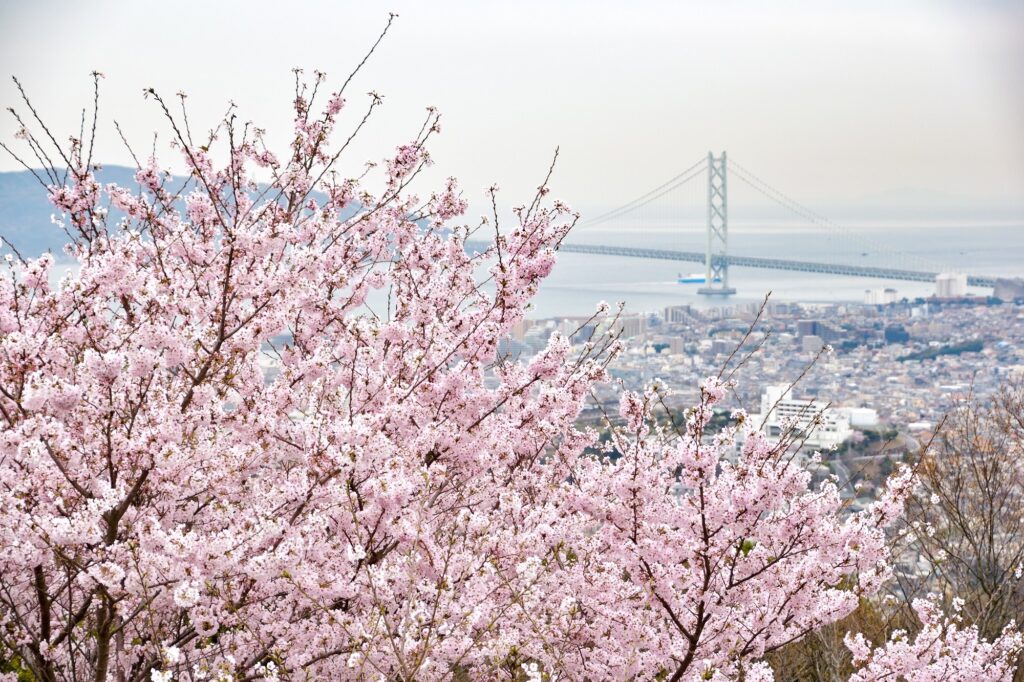 Spring in Kobe: Feel The Arrival of Cherry Blossoms
Spring in Kobe is the time which you can enjoy cherry blossoms, the symbol of spring in Japan, at various places. Today we recommend "Sumaura Park" nearby Sannomiya!
---
Cherry Blossom & Spring in Kobe
While there are many fantastic sites, such as the "cherry blossom tunnel" that you can see when going down the slope from Maya Cable Shita Station, the cherry blossom illuminations at night at Oji Zoo, or the weeping cherry trees at Arima Onsen, we'd like to recommend the cherry blossoms at Sumaura Park.
Sumaura Park
Sumaura Park is a 30-minute train ride from Sannomiya in downtown Kobe. When it's springtime, more than 3,000 cherry trees color up the park. You can take your time picnicking under the cherry trees at daytime or see the cherry blossoms lit up at night, but the biggest sell here is enjoying the cherry blossoms and a view of the Seto Inland Sea at the same time! There aren't many places where you can see the ocean and cherry blossoms together. Why not enjoy this spectacle created by the cherry blossoms and the ocean? When the coronavirus pandemic is over, come over to see the cherry blossoms in Kobe!
https://plus.feel-kobe.jp/en/seasons/spring.html
Read more contents about Kansai
"Lesser-known Delicacies of Kansai"
"Traditional Craft of Kansai"
---
Latest Contents

Enjoy travelling Kansai with KTIC
Tourist Information / PASS / WIFI / Day Tour
Kansai International Airport (KIX) T1
Open Everyday 9.30 – 17.30
Kyoto Tower 3F
Open Everyday 10.00 – 17.00