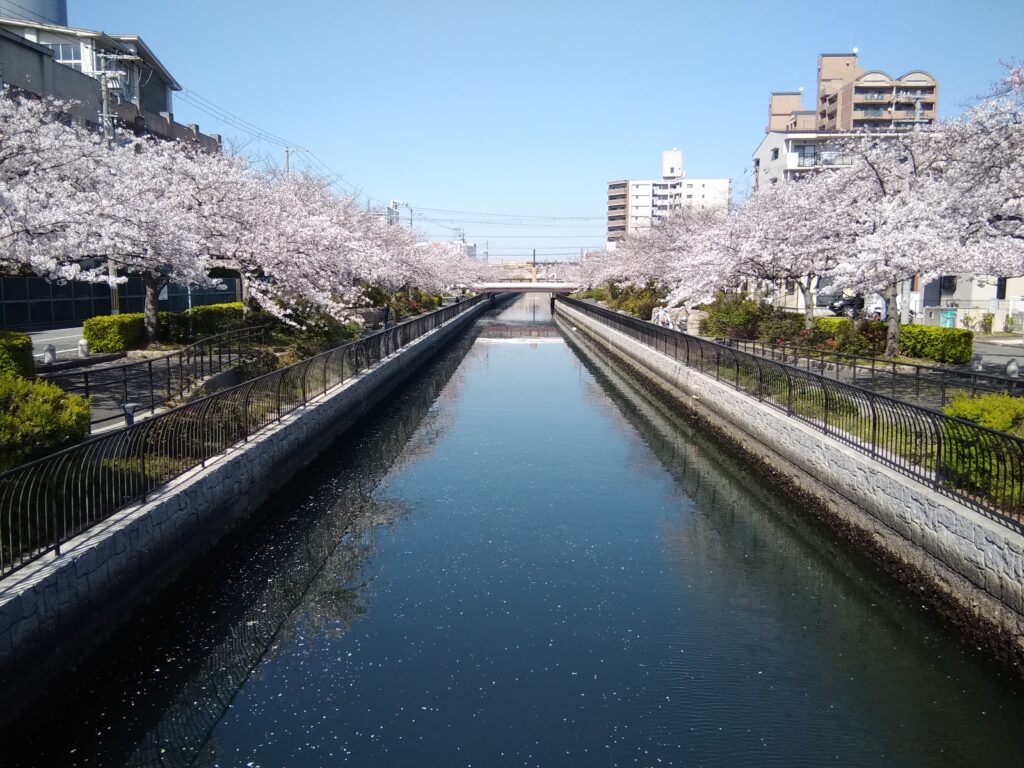 Cherry Blossom in Osaka (Sakai City)
Experience cherry Blossom in Osaka through the city of Sakai, a city full of history and a home to the World Heritage-designated Mozu Tombs.
---
The Cherry Blossoms Along the Moat
However, due to three great fires, namely the Oei War, the Summer Campaign of the Seige of Osaka, and World War II, buildings reminiscent of those medieval times have been regrettably destroyed.
On the other hand, the streets and moats that were furnished in the early Edo period after the city burned down in the Summer Campaign of Osaka have still kept their shape even after post-WWII reconstruction and highway construction, and the cherry blossoms in full bloom along the moat still fill the hearts of many people with joy.
A Reminder of the Medieval City-State of Sakai
In the north district, where townhouses that have evaded destruction in World War II still remain, a gunsmith mansion that retains the atmosphere of the Edo period is being refurbished in order to be opened to the public. Savor the history of Sakai, where artisan technique ranging from tomb building to gunsmithing and Sakai knives is passed down, along with the cherry blossoms.
https://www.sakai-tcb.or.jp/en/
Read more contents about Kansai
"Lesser-known Delicacies of Kansai"
"Traditional Craft of Kansai"
---
Latest Contents

Enjoy travelling Kansai with KTIC
Tourist Information / PASS / WIFI / Day Tour
Kansai International Airport (KIX) T1
Open Everyday 9.30 – 17.30
Kyoto Tower 3F
Open Everyday 10.00 – 17.00