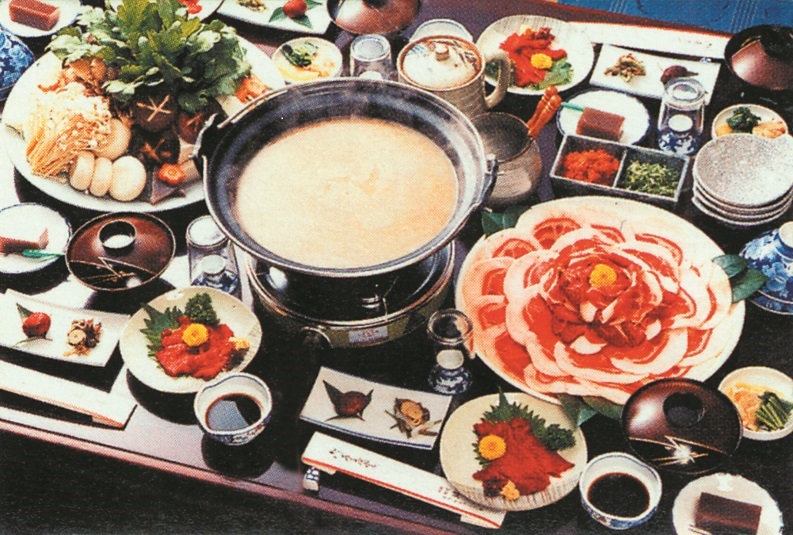 A Search for Wintertime Delicacies: Osaka's Game Cuisine
From Osaka Prefecture, we will be introducing something different from the usual flour-based dishes like takoyaki and okonomiyaki, Osaka game cuisine in which you can eat wild boar, a delicacy prized by those in the know!
---
Osaka's Game Cuisine and Local Sake and Wine
You may wonder where you can eat such exotic fare, but actually it can be eaten at hot spring facilities and local hotels! Wine is a perfect match with wild game. Southern Osaka has many wineries!
Being known as "the nation's kitchen" since the Edo period, Osaka is the city of gourmet dining where delicacies from all over Japan come together.
One such example is game cuisine: game meat is served in various styles ranging from hotpot to French cuisine. On this occasion, we'll introduce "botan-nabe (boar hotpot)" featuring wild boar meat, a local delicacy of northern Osaka where the natural environment is rich. The name "botan-nabe" derives from the appearance of boar meat on a plate, resembling the peony flower. This game dish is rich in nutrition.
What enhances the flavor of game best is Osaka's local sake and wine. Osaka is home to many sake breweries making good use of the quality rice and clean water from nearby. In southern Osaka, there are many vineyards and a 100-year old winemaking tradition.
While Osaka is the second-largest city in Japan, if you stretch out from the metropolitan area, there are many areas with a rich natural environment and easy access, and you can also enjoy game cuisine and local sake on day trips to hot spring facilities and bath resorts. Refresh both your heart and body in Osaka, where urban life and nature coexist in harmony.
---
Latest Contents

Enjoy travelling Kansai with KTIC
Tourist Information / PASS / WIFI / Day Tour
Kansai International Airport (KIX) T1
Open Everyday 9.30 – 17.30
Kyoto Tower 3F
Open Everyday 10.00 – 17.00