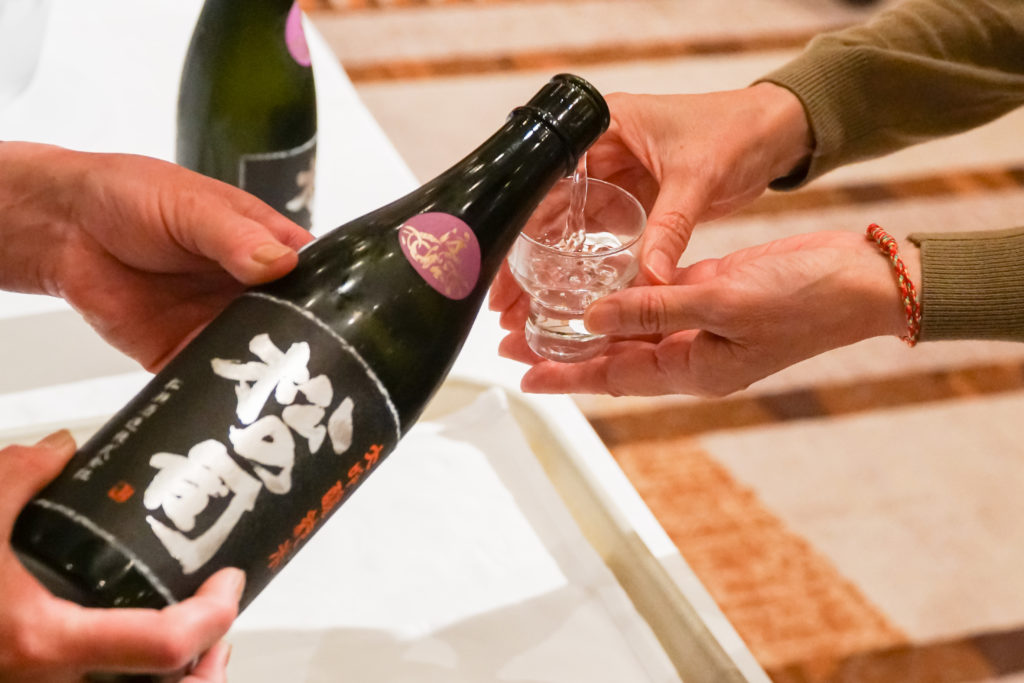 Junjun: Shiga's Local Dish paired with Local Oumi Sake!
Shiga Prefecture is known for Lake Biwa, Japan's largest lake where water sports and swimming can be enjoyed. We'd like to introduce a local dish called "junjun" as well as the local sake industry's best kept secrets.
---
Delicious Shiga's Local Dish "Junjun"
In Shiga Prefecture, "junjun" refers to a hotpot in which freshwater fish caught at Lake Biwa, beef, or chicken is seasoned with soy sauce and sugar sukiyaki-style. This is a locally inherited specialty, especially in the area north to the Lake. It is seasoned lighter than sukiyaki, and since the vegetables simmered together absorb excessive fat, it is rather refreshing. The name is an onomatopoeia of the sound of the ingredients simmering.
Shiga actually has 33 sake breweries, and boasts many delicious local brews that take advantage of the region's abundant water resources!
Local Oumi sake is a perfect match for this dish. Shiga is home to 33 sake breweries, and unique local sakes are brewed from the area's abundant water and delicious rice. Local sake has been intertwined deeply with the area's traditional culture such as festivals and events, and has developed along with the area's unique food culture and local cuisine.
By pairing local cuisine with local Oumi sake, you can have a taste of the food culture of Shiga. Enjoy local dishes and Oumi sake together, both blessings of Lake Biwa's splendid natural environment.
We're waiting for the day when we entertain you with Shiga's food culture once the Coronavirus pandemic is over.
https://en.biwako-visitors.jp/
---
Latest Contents

Enjoy travelling Kansai with KTIC
Tourist Information / PASS / WIFI / Day Tour
Kansai International Airport (KIX) T1
Open Everyday 9.30 – 17.30
Kyoto Tower 3F
Open Everyday 10.00 – 17.00