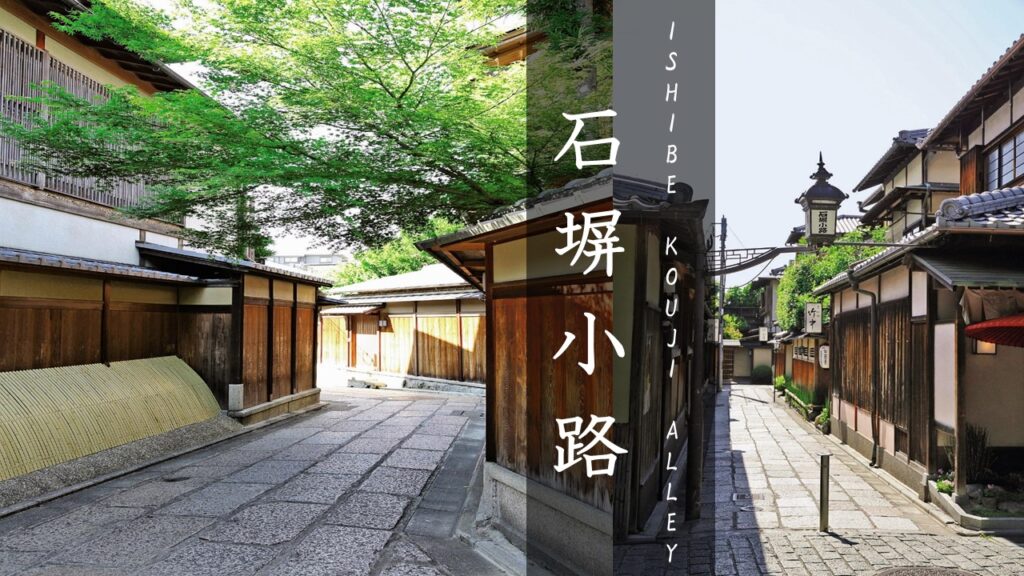 Ishibe-Kouji Alley: The Secret Street Of Kyoto
Welcome to our special series where we will be introducing secret streets around the Kansai Region! Stay tuned to find out more about secret streets and don't forget to hunt them down on your next trip to Kansai!
In this article we are introducing Ishibe-Kouji Alley, a secret street in Kyoto Prefecture where you can enjoy a beautiful pathway built with wood and stone which makes you feel like you have traveled back in time.
SUBSCRIBE AND BE THE FIRST TO GET NOTIFIED ON NEW POSTS AND DISCOUNT COUPONS
---
📍Where is Kyoto Prefecture?
Kyoto Prefecture is located on the sea of Japan Coast and borders Nara prefecture and Osaka prefecture to the south. It is known as the cultural capital of Japan and rich with famous, scenic, historical landmarks such as The Bamboo Forest, temples and shrines, and beautiful natural landscapes.
🚗Traveling from Tokyo to Kyoto
Plane: Around a 1hr 30mins flight.
Bullet Train: Around 2hrs 30mins to 3hrs.
Bus: Around 6hrs to 9hrs.
🚗Traveling from Osaka to Kyoto
Car: Around a 1hr drive.
Train: Shinkansen Bullet Train takes 15 mins, other trains take around 30 mins or more.
⭐Kyoto City Tourism Association Website: https://kyoto.travel/en/ (English)
---
🏮
石塀小路
Ishibe-Kouji Alley
Ishibe-Kouji is a narrow street that connects Neneno-michi (Nene's Street) to Shimogawara Dori. Its name is derived from the fact that both sides of the road are lined with wood and stone walls.
🏮 Here, you can find many Japanese-style restaurants and Ryokans (traditional Japanese inns) that come to life at night when the lanterns are beautifully lit.
The road creates an unforgettable atmosphere of history and tradition.
Enjoy taking a walk here both during the day at during the night!
📍 Ishibe-Kouji Alley Map
---
Recommended Nearby
⭐
祇園きなな
Gion Kinana
Kinana ice cream is healthy and leaves a fresh after taste. The ice cream here is unique because it is made with soybean flour made from Tanba Black Soybeans. Aside from the standard flavor, they also offer 6 other delicious flavors including green tea and brown sugar syrup. They also offer special menus which changes each day and no pre-orders are accepted for these. Don't forget to drop by while taking a walk through Ishibe-Kouji Alley and try their specialty ice cream!
Opening Hours: 11:00am – 18:30pm
Contact: 075-525-8300
📍 MAP: https://goo.gl/maps/HsnPhjd6Bzbc1paXA
---
Ishibe-Kouji Alley Access
🚗
🚌BUS:
(From Kyoto station)
-Take bus number 206 and get off at 祇園 (Gion), it is 5 mins away on foot.
(230¥Flate Fare)
🚇TRAIN:
Keihan Line: get off at 京阪四条駅 (Keihan Shijo Station)
Hankyu Line: get off at 阪急河原町駅 (Hankyu Kawaramachi Station)
⭐Take a walk around the beautiful and traditional historical landscape, explore the shops, taste the food, take a few photos and check it off your secret street checklist!
---
Secret Street Series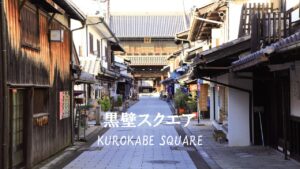 ---
LATEST CONTENTS

Enjoy Kansai with KTIC
Tourist Information / PASS / WIFI / Day Tour
Kansai International Airport (KIX) T1
Open Everyday 9.30 – 17.30
Kyoto Tower 3F
Open Everyday 10.00 – 17.00