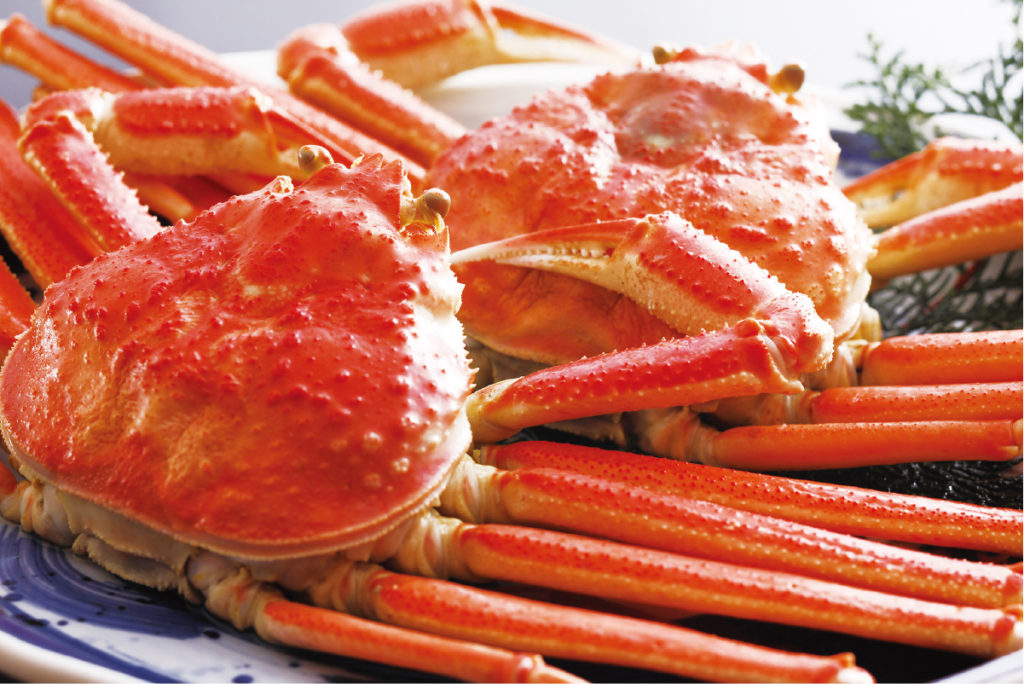 Hyogo's Oysters and Crabs: Kings of Flavor
Hyogo Prefecture, renowned for its delicacies, is especially famous for Kobe beef, but this time we will not be talking about meat, instead we'll be introducing "Harima oysters" and "Crab brands"!
---
Waiting for the winter in Hyogo
Among Hyogo Prefecture's wintertime delicacies, the snow crabs fished across the Hokuriku and San-in regions are the most flavorful and have you ever had plump and milky oysters before?
Also recommended are the oysters raised in Harima-nada, where rich nutrition brought by rivers and a clean environment where oysters suitable for eating raw can be produced coexist. Since Harima-nada abounds with nutrition, oysters that usually take 2-3 years to grow up elsewhere only take 1 year. Blessed by nature, Harima oysters are tender, juicy, and rich, boasting a milky-flavored flesh that doesn't shrink when cooked.
These snow crabs live in the Sea of Japan from the Tango Peninsula to Shimane Prefecture. Their fat legs are packed with meat, and have a delicate sweetness. Each port has its own brand, such as "Shibayama Crab", "Tsuiyama Crab", and "Hamasaka Crab", and the crabs can be enjoyed at hotels, inns, and restaurants throughout the Tajima region in northern Hyogo Prefecture.
https://www.travelhyogo.org.e.aas.hp.transer.com/things/food/index.html
---
Latest Contents

Enjoy travelling Kansai with KTIC
Tourist Information / PASS / WIFI / Day Tour
Kansai International Airport (KIX) T1
Open Everyday 9.30 – 17.30
Kyoto Tower 3F
Open Everyday 10.00 – 17.00