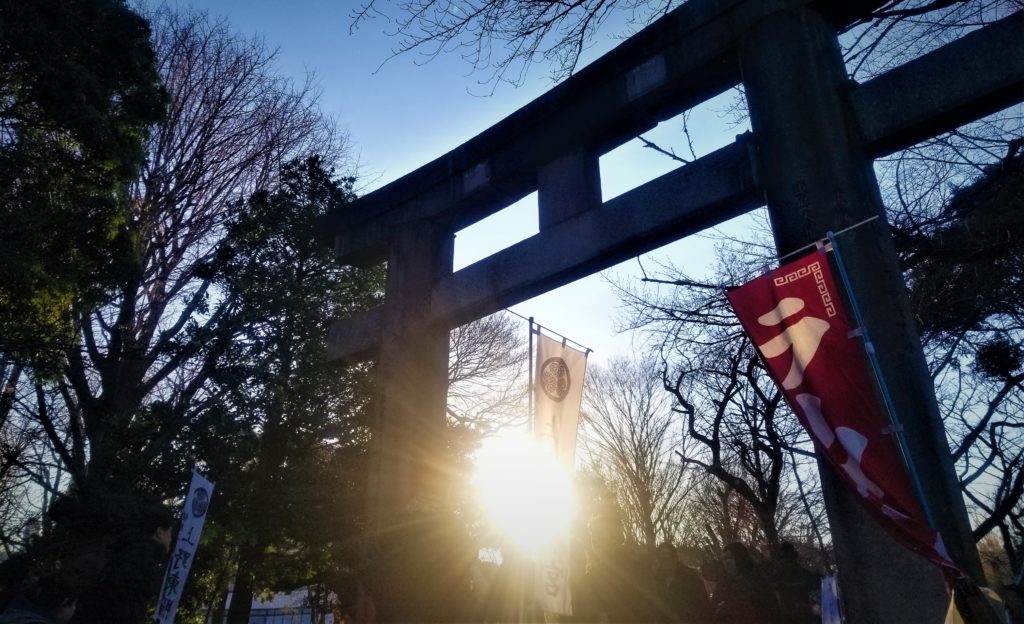 New Year in Kansai (Hatsumode)
Happy 2021 Everyone!

Let's celebrate new year in Kansai with joy and laughter. Know about the first shrine visit of the year (Hatsumode) and popular shrines in Kansai area.
---
Hatsumode
Hatsumode means visiting temple or shrine in Japan during new year holidays. For many Japanese people, it is not celebrating at the party or countdown event, but to pray for the good things to come.
It is tradition in Japan to believe it is a best way to do to start the year. As the result, lots of people decide to go to the shrine or temple the night before (31st DEC). For some who want to avoid the crowd or freezing themselves at night, they choose to visit in the morning to see the first light of the year (1st JAN).
Since most people think the same way, it is inevitable to avoid the crowd during the first couple days, especially when you go to the popular shrines or temples in the major cities where people believe to be the "power spots" that have strong spiritual power and energy of the earth and bring good fortunes, healing and power to visitors.
How to do Hatsumode
If you already have experience visiting shrines or temples in Japan, you already know the basic procedure. To sum it up for you here is the list for what you need to do.
(1) Bow before entering the shrine or walking through Torii gate
(2) Avoid walking at the center of the pathway
(It is believed that the path belongs to the gods of the shrine)
(3) Cleanse yourself at the water fountain
Use right hand to hold ladle and wash you left hand
Use left hand to hold ladle and wash you right hand
Use right hand to hold ladle and put water on your left hand
Use left hand with water to rinse your mouth
Hold ladle vertically to drain water out and put it down
(4) When praying at the alter, please follow this procedure
Throw the offering money
Ring the bell (if any)
Bow 2 times
Clap 2 times
Make your pray
Bow 1 time
(5) Try…
Omamori (Lucky charm)
Omikuji (Fortune paper)
Ema (Wishing wooden plate)
Goshuin (Collecting stamp of the shrine)
Osenko (Burning incense)
(6) Once leaving, bow for the last time when passing the torii gate
Popular shrines
Here is the list of popular places around Kansai where you can try Hatsumode. As mentioned earlier, it is impossible to avoid the crowd especially during the first couple days of the year. Still, It is good to pay a visit whenever you are available for fresh start.
Sumiyoshi Taisha (Osaka)
Access: Sumiyoshitaisha sta. (Nankai Line)
Walk 1 min Map Official Website
Temmangu Shrine (Osaka)
Access: Minami-Morimachi sta.
(JR / Osaka Subway Tanimachi Line & Sakaisuji Line )
Walk 3 mins Map Official Website
Know more about transportation system in Osaka
Iwashimizu Hachiman-gu Shrine (Kyoto)
Access: Cable-Hachimangu-Sanjo Station
(Keihan Cable Line)
Official Website
Fushimi-Inari (Kyoto)
Heian Jingu (Kyoto)
Yasaka Shrine (Kyoto)
Minatogawa Shrine (Hyogo)
Access: Kobe sta.
JR Line Walk 5 mins Map Official Website
Hasedera(Nara)
Access: Hasedera sta. (Kintetsu Line)
Walk 15 mins Map Official Website
Know more about Kintetsu Line
Wish all the best to you in 2021!
---
Latest Contents
Enjoy travelling Kansai with KTIC
Tourist Information / PASS / WIFI / Day Tour
Kansai International Airport (KIX) T1
Open Everyday 9.30 – 17.30
Kyoto Tower 3F
Open Everyday 10.00 – 17.00