Is Kintetsu Pass good for 1 day-trip to Nara? Do I still need it if I already have JR Pass or IC-Card? Can I use it to go to Kyoto? Do I need it when travelling around Nara? and many more. This blog has the answer should you buy kintetsu rail pass?
---
What is Kintetsu Rail Pass?
Kintetsu rail pass is a special train ticket that provides many benefits and helps saving transportation cost for tourists who plan to travel around Kansai area by Kintetsu system. Here are perks when having this pass.
Unlimited ride for Kintetsu train
Not including Limited Express (reserved seat)
Unlimited ride for Nara Kotsu Bus
1, 2 and 5 days available (consecutive)
Coverage area depends on type of pass
Discounts at sightseeing spots
(1 & 2 Days) (5 Days & 5 Days Plus)
Kintetsu Line
This train system covers the east area of Kansai region up to Chubu region or Central Japan (Osaka, Kyoto, Nara, Mie and Nagoya).
Despite its convenience, although Kintetsu system connects with major train system like JR line in Osaka, Kyoto and Nagoya, it cannot take you directly to sightseeing spots within each city. You need to transfer to local train or bus system in order to reach closest station to the sightseeing spots.
Osaka – Metro Subway or JR
Kyoto – Kyoto City Bus or JR
Nagoya – Nagoya Subway or JR
if you plan to travel between cities within coverage area, you need to consider list of places you would like to visit and place to stay. Our recommendation whether Kintetsu rail pass is good for you, is as follows
Should you buy Kintetsu rail pass?
Buy if…
(1) You don't have JR Pass and plan to travel between Osaka and Nagoya.
(Required 5 Days or 5 Days Plus Pass)
(2) You plan to visit Nara for multiple days and stay overnight.
(3) You plan to visit Mie for multiple days and stay overnight.
Don't buy if…
(1) Stay over in Osaka or Kyoto and plan to visit Nara Park as one day-trip
(1 day pass is not recommended)
(2) Already have JR Pass or Kansai Thru Pass since you can travel to Nara by JR line. Also, Kintetsu Line is already included in Kansai Thru Pass.
See more info about how to travel Nara from our Blog
In summary, Kintetsu system is very convenient only if your plan concentrates on Nara or Mie. Here is the list of popular sightseeing spots you can access via Kintetsu system.
Kintetsu line's complete railway network map
Route and fare search
Time table

1&2 Days Pass
1 Day – 1,500 Yen / 750 Yen
2 Days- 2,500 Yen / 1,250 Yen
(Consecutive) (Adult/ 6-11 year)
Coverage area 1 Day / 2 Days
List of sightseeing spots with discounts
The table above shows the fee of one-way trip ticket for adult or using IC-Card from Osaka-Namba to Nara Park (Kintetsu Nara). So, you need to visit more than 2 places along Kintetsu system and use Nara Kotsu Bus for your 1 day-trip from and back to Osaka-Namba. It goes the same way if you plan to start from Kyoto sta. as well in order to make your pass worth your money
Example plan using 1 Day Pass
Plan A / Plan B
Example plan using 2 Days Pass
Plan A / Plan B
5 Days & 5 Days Plus Pass
5 Days – 3,900 Yen / 1,950 Yen
5 Days Plus – 5,100 Yen / 2,550 Yen
(Consecutive) (Adult/ 6-11 year)
Coverage area 5 Days / 5 Days Plus
List of sightseeing spots with discounts
5 Days / 5 Days Plus pass is good for those who plan to visit Mie mainly. You can make a full use of the pass by starting your trip from Osaka, then moving to Nara, Mie and Nagoya respectively
One important issue about this pass is that it does not include Limited express train. You can present your pass and pay only seat fee when reserving seats for limited express.
* Pass covers Semi-Express, Express and Rapid Express train.
If you don't have JR Pass and plan to travel between Osaka and Nagoya, the 5 Days pass can be a good option. Since, the train departs from Namba and goes directly to Nagaya without transfer. The price is cheaper but it takes more time. See the comparison with Shinkansen train for your consideration.
Shinkansen Nozaomi 6,480 yen / 50 min
Shin-Osaka→Nagoya
5 Days pass is still worth your money even if you have the pass and pay (or not pay) for extra limited express ticket (2,130 yen) to go to Nagoya. This method is a little bit cheaper than Shinkansen but it takes more time. So please keep that in mind
Where to buy Kintetsu rail pass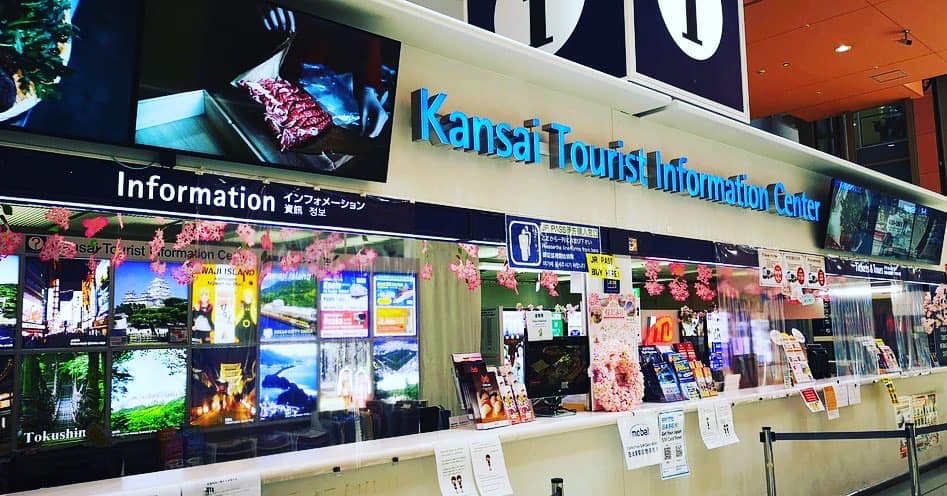 All types of Kintetsu rail pass are available at both stores of Kansai Tourist Information Center. No advance reservation is needed
Kansai International Airport (KIX)
Terminal 1 Central Exit 1F
Open Everyday 9.30 – 17.30
Kyoto Tower 3F
Open Everyday 10.00 – 17.00
Limited Express
It is the special train which offers faster travel time with direct access from Osaka-Namba to Kintetsu-Nara or Kintetsu Nagoya. It comes with private reserved seats next to a wide window for great scenery, extra space and baggage storage. It is not included in the Kintetsu Rail Pass requires advance reservation at major Kintetsu train station or website. See more detail Here.
That's it for today.
Hope that info is insightful and help you make your purchase decision.
---
Latest Content
Enjoy travelling Kansai with KTIC
Tourist Information / PASS / WIFI / Day Tour
Kansai International Airport (KIX) T1
Open Everyday 9.30 – 17.30
Kyoto Tower 3F
Open Everyday 10.00 – 17.00