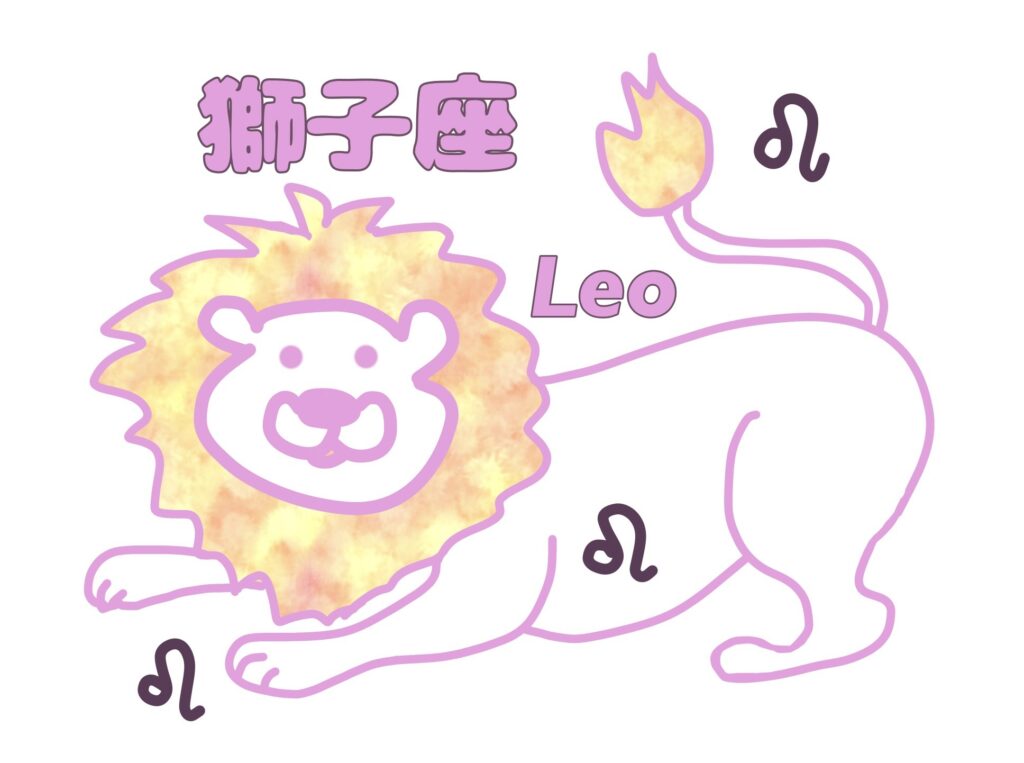 Leo Recommended Spots in Kansai
Hi people of the world!
It is now Leo season so we are back with an interview with a Leo person for some information that some of you guys might find useful incase you have any Leo friends or are planning a date with an Leo person in Kansai and need some ideas.
Even if you don't believe in such things, you might find this article helpful for your next trip in Kansai!
♌Leo Basic Personality Traits🔥🦁
Positive
Negative
Generous & Big Heart
Self Confidence
Determination
Natural Leadership
Naïve
Arrogant
Stubborn
Inability To Accept Criticism
---
Leo Personal Thoughts
Generous & Big Heart: Yassssss! I do agree with this one! From all the Leos I have encountered in my life, I could see that "giving" is such a big trait that 99.99% of Leos have. Leos love to shower people with love and attention so you know you have a ride or die if you have a Leo's heart.
Self Confidence: I don't 100% agree with this one as I, myself is a Leo and I still get shy very easily. But I would say that when I was a lot younger, I had high self-confidence and I did not feel shy talking with strangers at all.
Determination: I strongly agree as I often find myself getting irritated easily when my mother is being indecisive.
Natural Leadership: 100000% AGREE! I mean, did you see Barack Obama?
Naïve: I'm kind of neutral for this part. In my opinion, I think Leos are highly aware of unfamiliar surroundings as it's their natural trait; being protective. I also often catch myself automatically analyzing what is standing in front of me. However, no matter how "dangerous" a situation looks, if Leos feel like they want to involve themselves in that dangerous situation, THEY WILL! And that's the reason why they seem to be naïve, even though they're not! They just ignore the dangerous signs and follow their feelings. That's it!
Arrogance: I don't want to admit it but I just have to. I think Leos are often misunderstood for being obsessed with themselves but actually they're just a big cat that needs all the attention to themselves…
Stubbornness: I somewhat disagree! Leos can be stubborn to a certain extent but not as much as Taurus people.
Inability to Accept Criticism: I strongly agree with this part. I think it's not because Leos can't accept criticism, but it's more like they're too sensitive to listen to those words without feeling hurt.
(25, Female, Thai, Leo)
---
Leo Recommended Food in Kansai
Sukiyaki (Hot pot in sweet soy sauce soup)

"I love and recommend sukiyaki because you get to enjoy different types of vegetable's interesting textures along with high quality sliced meat cooked in aromatic sweet soy sauce soup! As a Thai person, my favorite part is that you'll have so many sauce options to dip such as raw egg, ponzu citrus sauce, sesame sauce etc. It's delicious to eat with hot and soft rice~ "

(25, Female, Thai, Leo)
Kansai chan would like to recommend the best Sukiyaki spot in Kansai!
1. Gyugin Main Restaurant (牛銀本店) (MIE)
Gyugin is a long-established business that has been around since 1902. With an excellent reputation as a restaurant serving authentic Matsusaka meat, the elegant early-Showa era building carries the charm of an old world beef-hotpot restaurant. Aged for 1 to 2 weeks after butchering, the beef develops an exquisitely delicious depth of umami savory flavor. Seasoned with soy sauce and sugar, the standard Sukiyaki highlights the Gyugin flavor. The meat and the vegetables are cooked separately then dipped in locally grown chicken egg before eating.
🔥Minimum of 2 guests for Sukiyaki and prior reservation essential.
🔥The building is registered as a National Tangible Cultural Property.
📍Map
---
Leo Recommended Spots For Relaxing
Exploring Secret Streets In Kyoto

"I would recommend walking around and exploring the charming historical streets of Kyoto. I think Leos would love spending time somewhere that would allow them feel at peace while admiring the uniqueness and the beauty of the surroundings. These streets are fun because they have so many unique spots to discover. The competitive and adventurous personalities of Leos fit so well with these places~."

(25, Female, Thai, Leo)
Kansai chan would like to introduce some secret streets around Kyoto.
1. 寺町通 (Teramachi-dori )
Teramachi dori is a street that extends north and south from Shogun-dori to Kurama-mo dori. Shopping districts have been formed along with the development of Shinkyo poles, but originally the temple of each sect stands on the east side of the street. In the Momoyama period, as part of the remodeling of the city in Kyoto promoted by Toyotomi Hideyoshi, the temple of Kyoto, the temples of Jodo sect, Nichiren sect, and Tokujong who captured the hearts of the people were forcibly relocated.
Although the number of temples have decreased due to recent relocations, there are still many temples left mainly from Sanjo street to Maruta-cho. You can find many well-established stores such as Buddhist textiles, pen signs, and Japanese sweets, etc. Take a walk here and imagine how it would have been like back in the days.
---
2. 京都花街 宮川町 (Kyoto Flower Street Miyagawa-cho)
"Miyakawasuji," is one street east of Kawabata Street on the east bank of Kamo River. It is a refined street connecting from Shijo Street to Gojo Street. There are teahouses where geigi and maiko stay even to this day!
The part of the area from Miyakawasuji 3-chome to 6-chome is designated as the Gionmachi-minami Historical Landscape Preservation and Improvement District, where visitors may see geigi or maiko during a stroll. At the Miyagawacho Kabukirenjo, "Kyo-odori" (Kyoto Dance) and "Mizue-kai" are held in April and October. The general public can enjoy dance performances by geigi and maiko here too!
---
Places Leos Don't Go Often
"Sad to say this but I think it's the city center of Osaka for me personally because I don't find it attractive or interesting…There are so many more amazing places around Kansai to visit other than Osaka everyone!! "

(25, Female, Thai, Leo)
Check Out Other Signs
---
Latest Contents

Enjoy Kansai with KTIC
Tourist Information / PASS / WIFI / Day Tour
Kansai International Airport (KIX) T1
Open Everyday 9.30 – 17.30
Kyoto Tower 3F
Open Everyday 10.00 – 17.00