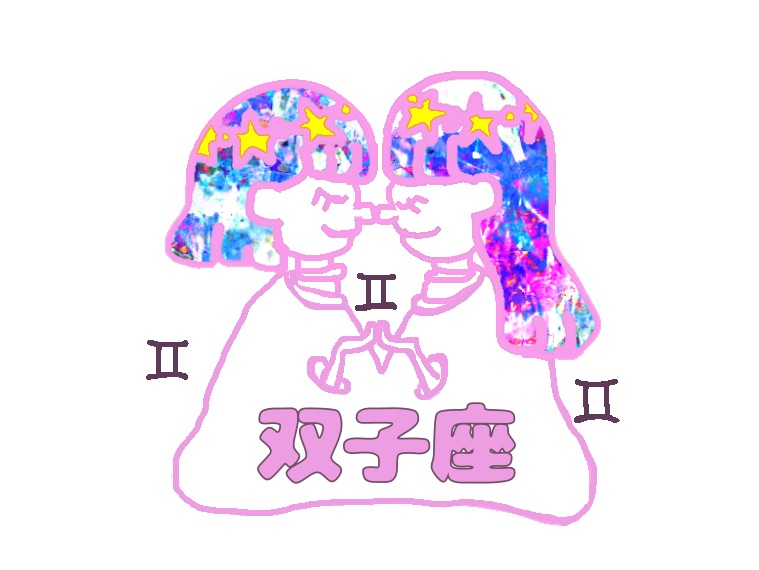 Gemini Recommended Spots in Kansai
Hi people of the world!
Gemini season has arrived so we are back with an interview with not just one, but two Geminis! They will provide you with information that you guys might find useful in case you have any Gemini friends or are planning a date with a Gemini in Kansai and need some ideas.
Even if you don't believe in such things, you might find this article helpful for your next trip in Kansai!
♊Gemini Basic Personality Traits💨👬🏻
---
Gemini Personal Thoughts
♊
---
Gemini Recommended Foods in Kansai Part 1
"I LOVE fruits, especially peach, watermelon, grapes, and Japanese pears, which are harvested in the summer and autumn here. If you are a fruits lover, you should go to Wakayama where you can enjoy fruits picking and amazing sweets full of fruits!"

Japanese, Female, 33, Gemini
🍇You can enjoy different types of fruits picking in Shiga Prefecture!🍇
Kansai chan would like to recommend a few more fruits picking spots in Kansai!
🍋🍊Hiraoka Farm (平岡農園)(ひらおかのうえん) Hyogo Prefecture🍋🍊
This massive farm is home to around eight thousand mikan and lemon trees. The growers here are committed to natural farming practices, and you can eat all the mikan you want while you're at the orchard. They've practiced grass-field cultivation for over sixty years, which helps give their mikan a rich, authentic flavor. The farm even features a barrier-free design that welcomes visitors in wheelchairs. You can also pick lemons during the same season too!
 🍓🍈Kinokuni Farm (農園・紀の国)(のうえん・きのくに) Wakayama Prefecture🍓🍈
Kinokuni Farm carefully cultivates a range of produce grown in warm climates, in which Wakayama Prefecture is blessed with. In the summer, they offer luscious all-you-can-eat muskmelons and melon picking. From winter through spring, visitors can enjoy picking strawberries cultivated in wheel-chair accessible raised beds. At the shop next door, visitors can purchase items such as freshly picked vegetables, fruits, and homemade foods.
Gemini Recommended Foods in Kansai Part 2
"I recommend Mackerel Sushi which is a Kyoto specialty! I also love eel. Did you know that the way to cut eel in the Kansai region is different from how they do it in the the Kanto region??"

Japanese, Male, 24, Gemini
Hatsune (初音)(はつね) Mie Prefecture
Carefully selected eel are char-grilled and seasoned with a secret sauce.
MAP
"I also love Yakiniku (BBQ). A lot of Korean permanent residents live in Kyoto and the BBQ places they run are OUTSTANDING."

Japanese, Male, 24, Gemini

Aje Matsubara Honten (焼肉・塩ホルモン アジェ 松原本店) Kyoto Prefecture
A yakiniku (BBQ) restaurant which is popular among local people because of its laid back atmosphere and their reasonably priced menus.
---
Gemini Recommended Spots For Relaxing Part 1
"I love nature, so I often go hiking and travel to nearby mountains and valleys. The fresh air and starry skies are clean and clear in the mountains. You can social distance and relax at the same time, so it is recommended! In particular, I want to recommend hiking in the Mitarai Valley in Nara Prefecture and SUP (Standup Paddle Boarding) in Odai Town in Mie Prefecture. They are the best activities for the coming season. I think a lot of Geminis like to move, not just stay in one place. So when you invite them on a date, it might be a good idea to invite them on a trip or a place that they can be active!"

Japanese, Female, 33, Gemini
🍀Mitarai Valley (みたらい渓谷)(みたらいけいこく) Nara Prefecture🍀
The untouched forests here are beautiful especially for fresh green leaves in the summer and bright orange leaves in the fall.
More Information
MAP
ACCESS: Take a train to Shimoichiguchi Station (下市口駅). Then take the bus bound for Dorogawa Onsen (洞川温泉) and get off at Tenkawakawai (天川川合).

Gemini Recommended Spots For Relaxing Part 2
"I live close to Arashiyama, and I've been pulling rickshaws in Arashiyama for a long time. The cherry blossoms in spring and the autumn leaves are especially outstandingly beautiful! They are beautiful no matter how many times you see them. I want to recommend Togetsu Bridge, bamboo grove, and Seiryoji Temple too. There are various shops you can visit, from historic Yudofu shops to fashionable cafes and restaurants."

Japanese, Male, 24, Gemini
Arashiyama
💃A Bar That Plays Flamenco Music In Kyoto💃
"Also, my favorite flamenco bar is in Kawaramachi, Kyoto. Flamenco music is always playing and professional flamenco dancers and guitarists often gather together here. They also have a guitar which you can pick up and play anytime you want!"

Japanese, Male 24, Gemini
---
Places Gemini Don't Go Often
---
Check Out Other Signs
---
Latest Contents
Enjoy Kansai with KTIC
Tourist Information / PASS / WIFI / Day Tour
Kansai International Airport (KIX) T1
Open Everyday 9.30 – 17.30
Kyoto Tower 3F
Open Everyday 10.00 – 17.00