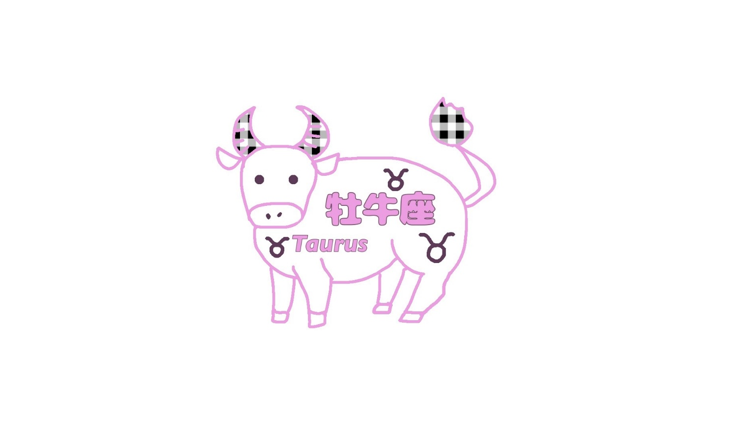 Taurus Recommended Spots in Kansai
Hi people of the world!
It is now Taurus season so we are back with an interview with a Taurus person for some information that some of you guys might find useful incase you have any Taurus friends or are planning a date with an Taurus person in Kansai and need some ideas.
Even if you don't believe in such things, you might find this article helpful for your next trip in Kansai!
♉Taurus Basic Personality Traits🌱🐂
Positive
Negative
Logical
Trustworthy
Determined
Understanding
Kind & Generous
Organized
Patient
Jealous
Lazy
Stubborn
Dependent
Imbalanced
Materialistic
Possessive
---
Taurus Personal Thoughts
---
Taurus Recommended Food in Kansai
Kushi-katsu (fried skewers dipped in delicious sauce)

"I want everyone to try Kushi-katsu because it is one of the foods that represents Kansai and Kansai's food culture! "

(30, Male, Chinese, Taurus)
Kansai chan would like to recommend some Kushi-katsu spots around Kansai!
Enjoy the taste of skewered cutlets fried in a fluffy and light coating dipped in a variety of sauces, together with wine. The menu here is extremely varied including live tiger prawn and green pea croquettes.
This is a popular shop which is featured on TV many times.
This is the original kushikatsu shop founded in Showa 4 (1929). It is a small store with 12 counter seats, but this is the head office of 13 branches scattered mainly in Osaka City. The recipe for the flavorful secret sauce has not changed since the shop was founded.
4. Kushikatsu Musashi(串かつ武蔵)(SHIGA)
"Kushi-no-omakase" is a popular course that skewered food is served one by one until the guests stop it. There are a total of 27 kinds of skewered food such as small shrimps rolled with shiso (perilla) leaves and shiitake mushrooms stuffed with minced shrimps. There are regular customers such as Shigaraki-yaki pottery producers and artists.
---
Taurus Recommended Spots For Relaxing
Shirahama Beach (白浜ビーチ) (WAKAYAMA)

"I just love all beaches in general. Especially beautiful beaches. I enjoy the resort kind of feeling. But if I had to choose one beach in Kansai, I would choose Shirahama beach. Another reason I'm suggesting beaches is because it's an open space where social distancing can be easily practiced. I want everyone to be able to relax while being safe from the virus."

(30, Male, Chinese, Taurus)
Kansai chan would like to introduce some beaches and ocean scenery around Kansai.
1. Pearl Road (パールロード) (MIE)
This is a 23.8 km drive route connecting Onoura Ohashi Bridge and Ugata. It is a labyrinthine coastline overlapping with views of the sea and the mountains and represents the magnificent natural beauty of the Shima Peninsula. Enjoy the scenery from your window,
2. Amanohashidate (天橋立) (KYOTO)
This is one of Japan's top three scenic sights. The view from the land is best enjoyed at the Kasamatsu Park. You can reach the area via cable car, chair lift or monorail train. It is a true place of special scenic beauty.
3. Engetsu Island (円月島) (WAKAYAMA)
Floating in the south just off the Rinkai inlet is Engsetsu Islet, a small uninhabited island. Its official name is Takashima Island, but it has come to be called engetsu, meaning full moon, because of the circular opening of the marine cave in the center. The island is spectacularly beautiful in the evening, and is Shirahama's prime evening scenery spot.
4. Fishing Village in Ine (伊根の舟屋) (KYOTO)
Traditional buildings line up in close proximity to the seashore surrounding Ine Bay. The first floor faces directly the sea and is functionally utilized as a place to load and unload cargo while the second floor is for living spaces or guesthouses. Experience the local life of the people and the funaya houses as you stroll the alley.
---
Places Taurus Don't Go Often
"I don't like small and boring spaces. Even if the food tastes really good, I cannot bring myself to relax and enjoy it."

(30, Male, Chinese, Taurus)
---
Latest Contents

Enjoy Kansai with KTIC
Tourist Information / PASS / WIFI / Day Tour
Kansai International Airport (KIX) T1
Open Everyday 9.30 – 17.30
Kyoto Tower 3F
Open Everyday 10.00 – 17.00