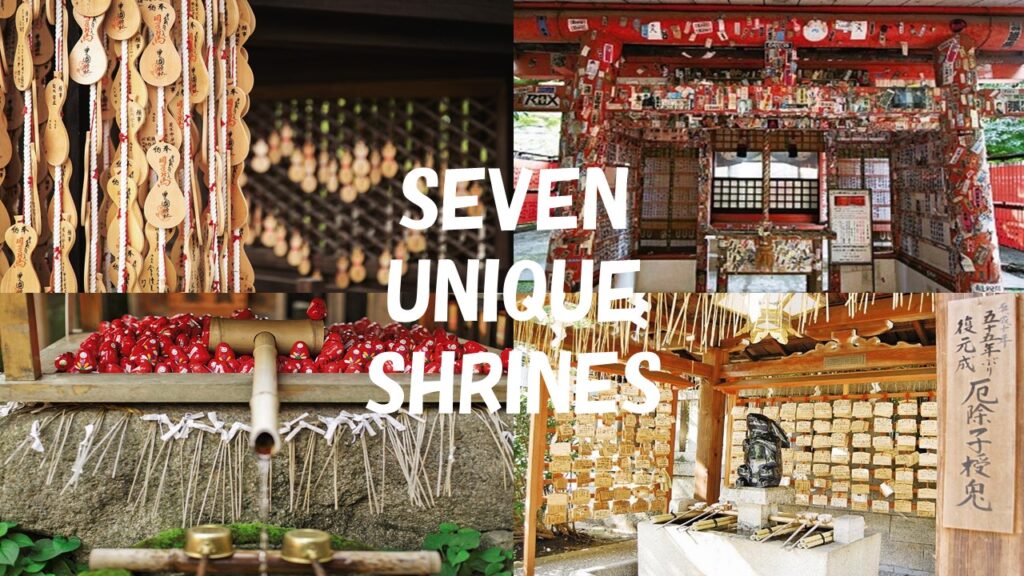 Have You Visited These 7 Unique Shrines in Kyoto?
Unique Shrines for hair growth?! silkworms?!
There are so many shrines across Japan, with specialties in different things. People usually go to shrines to pray for health, marriage, safety, childbirth, money etc. But other than those basics, there are shrines that are particularly unique!
If you are worried about the amount of hair on your head, or the population of silkworms, find out more in this article about which unique shrines to visit for these worries!
SUBSCRIBE
AND BE THE FIRST TO GET NOTIFIED ON NEW POSTS
---
Okazaki Shrine: Unique & Absolutely Adorable Rabbit Shrine
---
Ichihime Shrine: Granting Wishes & Protecting Women From Evil
---
Otoyo Shrine: Rare Shrine With Mice Guardians
---
Mikami Shrine: Unique Shrine For Hair?!
---
Kurumazaki Shrine Rocks! (Unique Shrine With Wish-Granting Stones)
---
Konoshima Nimasu Amateru Mitama Shrine: Silkworms?!
---
Toyokuni Shrine: Discover The National Treasure
---
What other unique shrines should be added to the list??
Let us know in the comments!
---
LATEST CONTENTS

Enjoy Kansai with KTIC
Tourist Information / PASS / WIFI / Day Tour
Kansai International Airport (KIX) T1
Open Everyday 9.30 – 17.30
Kyoto Tower 3F
Open Everyday 10.00 – 17.00