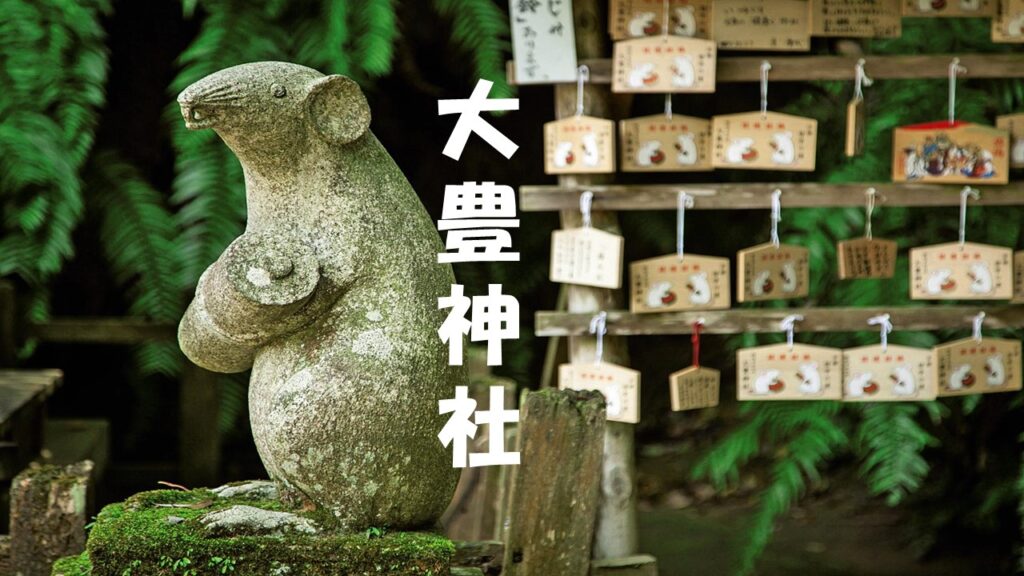 Otoyo Shrine: Rare Shrine With Mice Guardians
Otoyo Shrine is a rare shrine that is guarded by a pair of Komanezumi mice instead of a pair of Komainu dogs. Its origin lies in the myth that Okuninushi no Mikoto, enshrined in its sub-shrine, was once rescued by a mouse. The shrine has now become a popular site for health and other prayers.
SUBSCRIBE
AND BE THE FIRST TO GET NOTIFIED ON NEW POSTS
---
⛩️
大豊神社
Otoyo Shrine
Otoyo Shrine was built in the early Heian period to pray for the healing of Emperor Uda's illness. What makes this shrine unique is that instead of the usual guardian dogs, rare gods such as mice, monkeys, kites, and snakes are enshrined here.
Seasonal flowers such as camellias, weeping red plums, cherry blossoms, hydrangeas, and seasonal wildflowers are also attractive to worshipers.
The mouse on the right that has a scroll in its hands, is believed to be beneficial for academic achievement. The mouse on the left that is carrying a sake set, is believed to be beneficial for living disease free. These two adorable Koma Mice are very popular among tourists!
Come to Otoyo Shrine and pray for health, longevity, and good luck!
---
🚇
Access
📍MAP
🚌 BUS
Take the City Bus and get off at Miyanomaecho Bus Stop (宮ノ前町) and walk 5 minutes
---
LATEST CONTENTS

Enjoy Kansai with KTIC
Tourist Information / PASS / WIFI / Day Tour
Kansai International Airport (KIX) T1
Open Everyday 9.30 – 17.30
Kyoto Tower 3F
Open Everyday 10.00 – 17.00