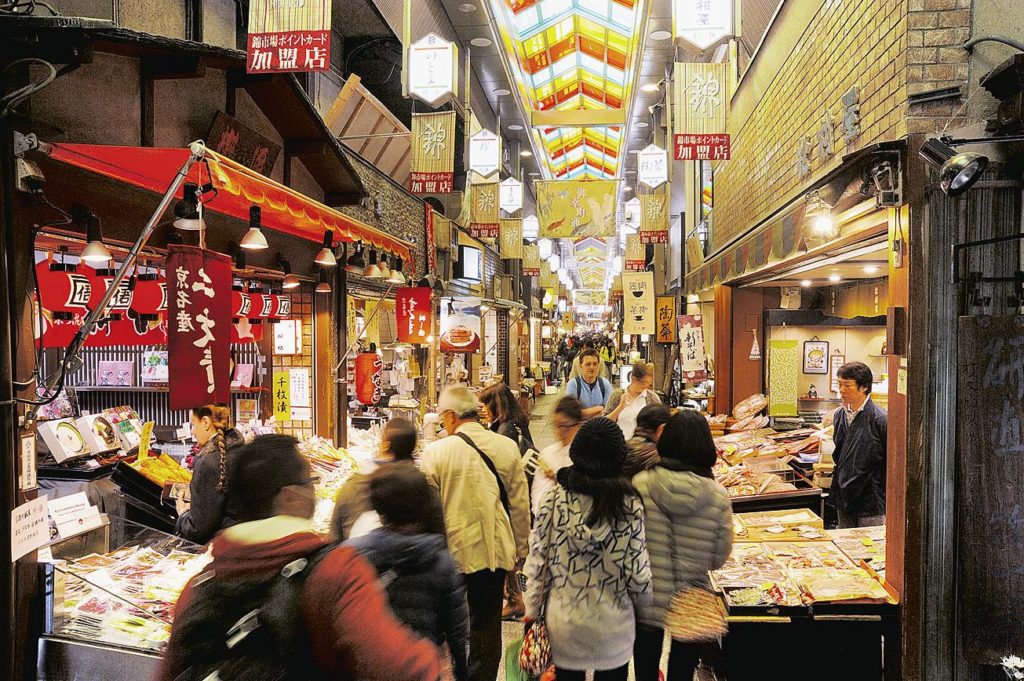 Nishiki Market Guide
Nishiki Market Guide for Kyoto's Traditional and Historical Kitchen, If you're looking for a place where you can exercise your taste buds while enjoying the rich history and traditions of Kyoto, Nishiki Market should be on your list.
---
History, Tradition, Food, Souvenirs
Nishiki Market or as we say it in Japanese Nishiki Ichiba, has been around for over 400 years.
One of the cultural pleasures of visiting this market is to hear about the specialized knowledge that is passed down from generation to generation as well as learning the correct way of eating each food from the shop's staff.
It is well known as Kyoto's tradition and charm that around the year's end and the new years time, people fill the streets of this market to the point where it becomes hard to walk forward.
There are over 100 shops on both sides of the 400 meter long street including fresh food, processed food, pickles, tofu and souvenirs such as chopsticks, knives, rice bowls, and cups etc.
Recommended Activity (Aside from eating)
Have your name engraved on chopsticks!
If you're looking for a souvenir to take back with you to reminiscence your good times in Japan, have your name, your mother's name, your granddad's name, or even your boss's name engraved on chopsticks. Some shops even offer name engraving for free! You can choose your own chopsticks from many different materials, colors, and designs. The shop's staff will guide you through the different types of chopsticks and even measure the size of your hand to determine the length of the chopsticks that would best suit you!
Give this to your boss and it will definitely be easier to ask for days off the next time you plan to visit Japan.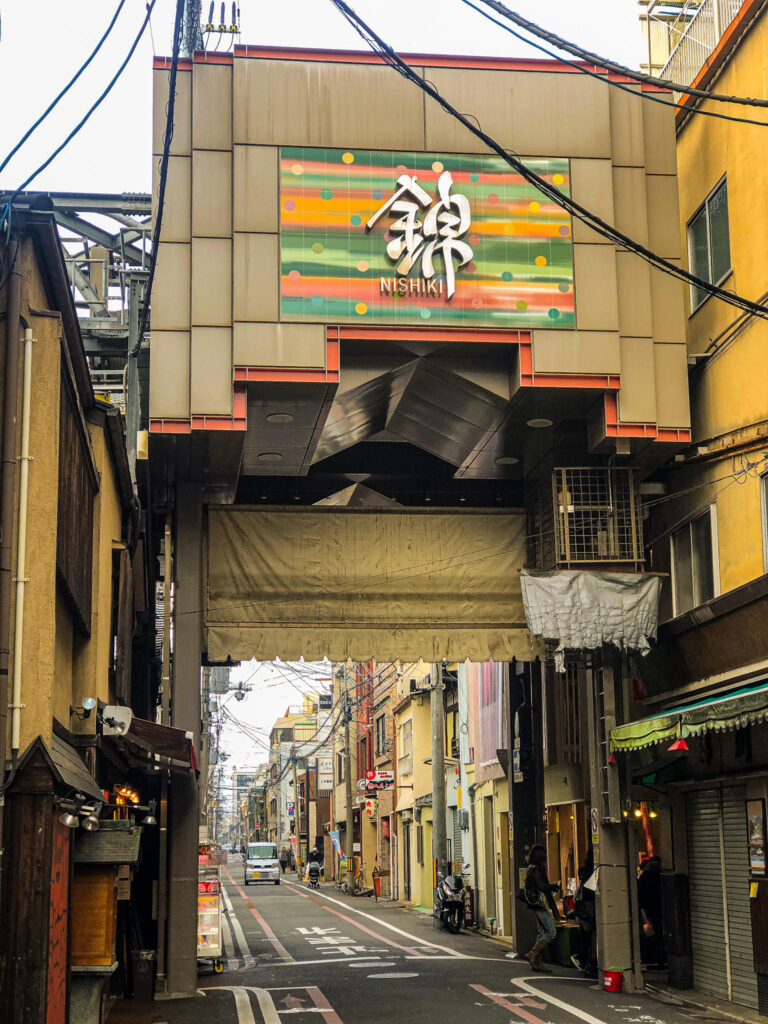 Recommened Routes From Kyoto Station
Train
Take a train on the Karasuma Line and get off at Shijo Station. It costs 220 yen one way. (direct 3 mins train ride + 10 mins walk)
Bus
For all those adventurers out there who's up for a challenge, hop on a local bus and pay a flat fare of 230 yen. Catch bus no.5 from Kyoto station and get off Shijo-Takakura bus stop. (15 mins bus ride + 5 mins walk)
Taxi
Grab a taxi if you want to keep it simple. It's a 14 minute journey from Kyoto station and will cost you around 980-1,100 yen.
Walk
If you feel like slowly enjoying the neighborhood by foot and saving some yens, take your time and walk your way to Nishiki Market. It only takes roughly 30 minutes.
Opening Hours
Depends on the shops but it usually runs from 9am through 6pm everyday of the week.
Wanna know more about other fresh markets in Kansai?
---
Latest Contents

Enjoy travelling Kansai with KTIC
Tourist Information / PASS / WIFI / Day Tour
Kansai International Airport (KIX) T1
Open Everyday 9.30 – 17.30
Kyoto Tower 3F
Open Everyday 10.00 – 17.00