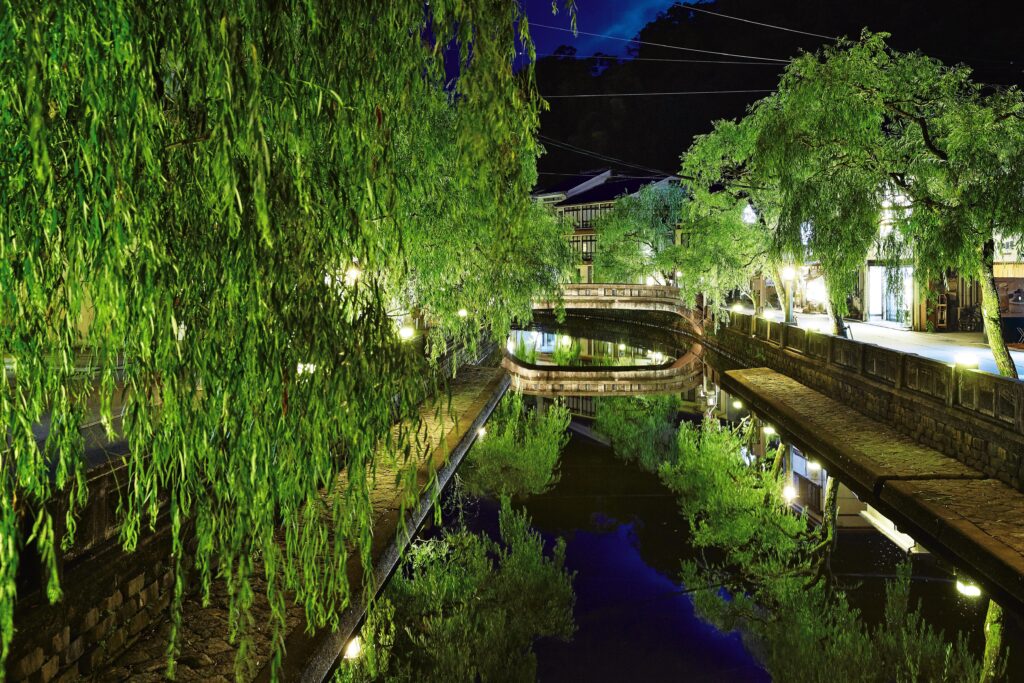 Kinosaki Onsen Guide
A comprehensive Kinosaki Onsen Guide to one of the best and most well-known hot spring city in Kansai at its 7 outdoor public baths.
---
Kinosaki Onsen
Kinosaki has not only been cherished by the people for around 1,300-years, it is also closely connected to the fiction writers Naoya Shiga and Tosan Shimazaki.
The best thing about Kinosaki Hot Spring has to be the fact that visitors can tour around the 7 outdoor public baths. Tickets for the tour can be obtained from the accommodation facility – why not purchase it yourself and enjoy a relaxing tour around the baths in your yukata?
The vicinity is also home to cafes, souvenir stores, a literacy museum, spring water drinking fountains, and foot spas. There is even a place to find the child in you and play Smart Ball (Japanese game similar to pinball) or experience firing at a shooting range.
Approx. 80 accommodation facilities are located here, including those with public hot springs. Towards the rear of the area lies the Kinosaki Ropeway; a gateway to Onsenji Temple and the summit of Mt. Daishi. Lots of people enjoy coming to Kinosaki Hot Spring throughout the year.
Access
Train
Kyoto sta. → Kinosaki Onsen sta.
Kinosaki Train for Kinosaki Onsen
07.32 / 11.25 (Direct)
14.25 / 16.25 / 17.28 / 19.28 (Transfer at Fukuchiyama sta. 1 time)
4,400 yen (2 hrs 30 mins)
Osaka sta. → Kinosaki Onsen sta.
Konotori Train (JR Fukuchiyama Line) for Kinosaki Onsen
08.14 / 10.12 / 12.11 / 15.11 (Direct)
17.11 / 18.11 / 19.12 / 20.12 (Transfer at Fukuchiyama sta. 1 time)
5,170 yen (2 hrs 45 mins)
Please contact JR ticket counter when buying.
Things to do in the area
Kinosaki Art Museum
This museum is located to the east of the main building at Onsen-ji Temple, on the hillside of Mt. Taishi at Kinosaki Onsen. The collection showcases Buddhist art from Onsen-ji. There are ancient cultural properties from the Onsen-ji storehouse, among them Buddhist statues and scrolls like the Six Statues of Jizo, a seated statue of Yakushi Nyorai, the Twenty-eight Damaged Buddha statues. It's a great place to enjoy Buddhist cultural properties and precious Buddhist art from the Heian period onward.
9:00 – 4:30 (Map)
Adult 300 Yen / Student Free
2nd & 4th Thursday
Kinosaki hot spring Ropeway
Mt.Daishi, with an altitude of 231 m, allows you to overlook Kinosaki hot springs and the Sea of ​​Japan. From the foot to the top of the mountain, the ropeway of 676 m in total length connects the height difference of 200 m in about 7 minutes. The ropeway opened in Showa 38 (1963). The ropeway is a double track cross type. There is an intermediary station on the way, which is rare in the whole country.
Adult 900 yen / Children 450 yen (Round-trip mountain)
9:10 am to 4:50 pm Map
(12:30 pm ropeway operates only on Sundays and Holidays)
---
Latest Contents

Enjoy travelling Kansai with KTIC
Tourist Information / PASS / WIFI / Day Tour
Kansai International Airport (KIX) T1
Open Everyday 9.30 – 17.30
Kyoto Tower 3F
Open Everyday 10.00 – 17.00