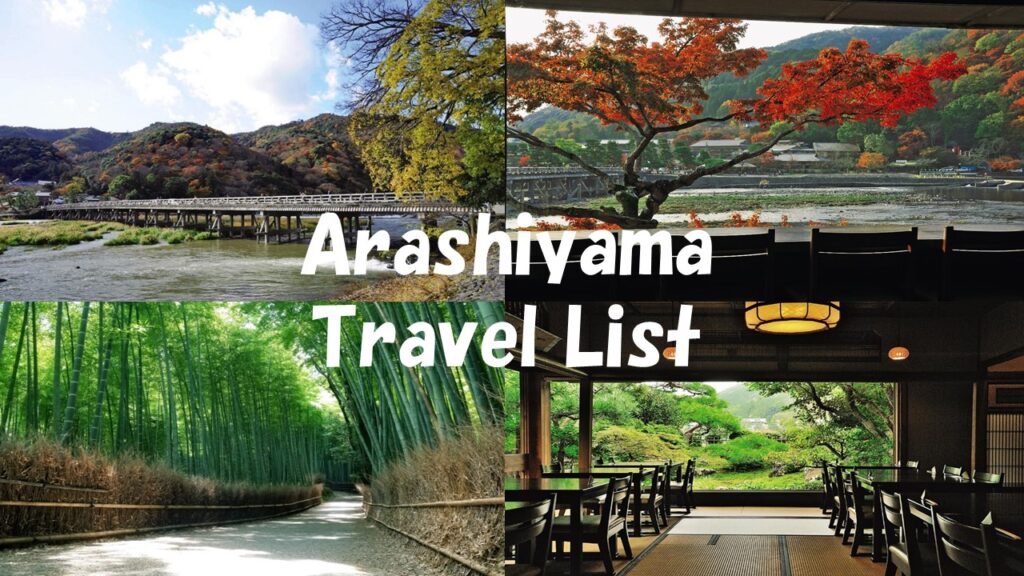 Arashiyama Kyoto Travel List
Arashiyama Kyoto is world famous for it's bamboo grove and tourists from around the world gather to take a walk through the landmark forest and take photos.
If you are a Arashiyama or Kyoto first timer, this list is perfect for you! Let us guide you through the area and give you ideas of what to do and which restaurants to visit.
SUBSCRIBE
AND BE THE FIRST TO GET NOTIFIED ON NEW POSTS
---
📍Where is Kyoto Prefecture?
Kyoto Prefecture is located on the sea of Japan Coast and borders Nara prefecture and Osaka prefecture to the south. It is known as the cultural capital of Japan and rich with famous, scenic, historical landmarks such as The Bamboo Forest, temples and shrines, and beautiful natural landscapes.
🚗Traveling from Tokyo to Kyoto
Plane: Around a 1hr 30mins flight.
Bullet Train: Around 2hrs 30mins to 3hrs.
Bus: Around 6hrs to 9hrs.
🚗Traveling from Osaka to Kyoto
Car: Around a 1hr drive.
Train: Shinkansen Bullet Train takes 15 mins, other trains take around 30 mins or more.
⭐Kyoto City Tourism Association Website: https://kyoto.travel/en/ (English)
---
Arashiyama Travel List
🍃
Bamboo Forest Guide (Arashiyama)
---
🌱
Arashiyama Bamboo Forest Kyoto (Updates During COVID19+Day Plan)
---
🍜
Arashiyama Restaurants: Dining With An Exquisite View Near The Famous Bamboo Forest In Kyoto
---
🐟
Cormorant Fishing (Ukai) in Arashiyama, Kyoto (With Video)
---
What other places do you think should be added to this list??
Let us know in the comments!
---
LATEST CONTENTS

Enjoy Kansai with KTIC
Tourist Information / PASS / WIFI / Day Tour
Kansai International Airport (KIX) T1
Open Everyday 9.30 – 17.30
Kyoto Tower 3F
Open Everyday 10.00 – 17.00