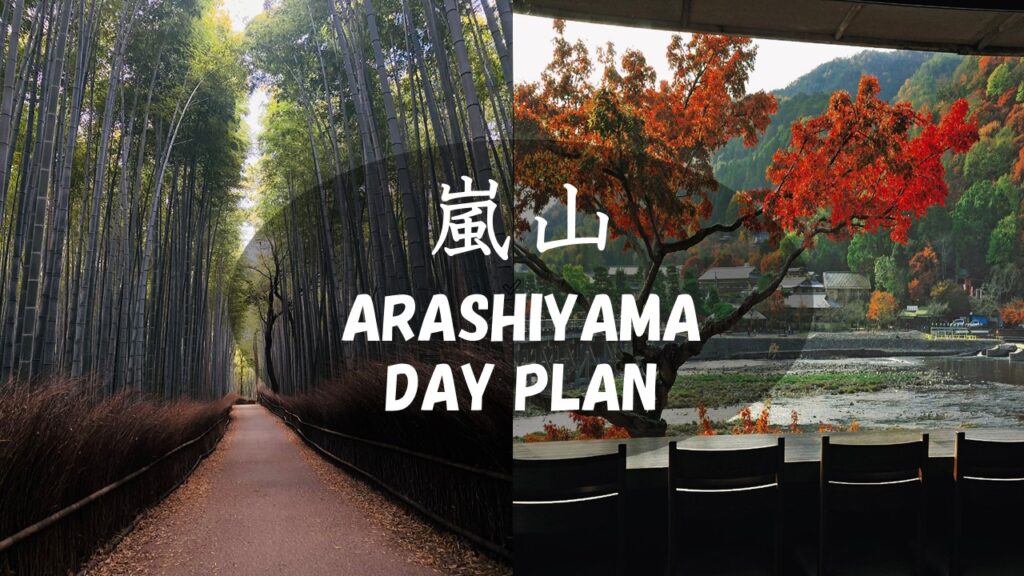 Arashiyama Bamboo Forest Kyoto (Updates During COVID19+Day Plan)
Kyoto's famous bamboo forest in Arashiyama is well known as one of Kyoto's landmark and is probably on everyone's travel itinerary when visiting the area. I remember visiting Arashiyama bamboo forest a few years back with my family and the path was packed with people! Tourists from all parts of the world were walking around taking pictures of the amazing bamboo scenery. It was quite difficult to get a shot without having any photobombs.
As we all know, inbound tourism has been halted following the travel restrictions caused by the pandemic. But I am sure a lot of people here who have been to Arashiyama in past are wondering what it looks like right now. Even though you have never been to Arashiyama bamboo forest, you will enjoy this collection of photos taken by my friends who live in Kyoto.
This article also includes some information for you to use on your trip to Arashiyama! This includes a shrine dedicated to hair! Yes, the hair on your head. Even though we don't know when travel restrictions to Japan will ease but it's always fun to relax and plan your next trip. So let's stay positive while looking forward to our next trip to Kyoto!
---
Arashiyama Bamboo Forest
Lush, green bamboo is high enough to cover the sky, and on sunny days you can take a walk comfortably under the sunlight leaking from the bamboo grove. When the weather is bad, it is slightly dark even during daytime, but that also has a charm of its own. The scenery is mystical at dusk, just as if you got lost into a totally different world. It is a landscape representative of Kyoto, and often appears in TV dramas. Also, at "Arashiyama Hanatouro," a new tradition in early winter, both sides of the bamboo forest will be illuminated, and you can enjoy an other-worldly scenery of the forest swaying by the glow at night.
Relax and take a walk with us through the famous bamboo forest and around the area!
---
Activities
Jinrikisha (Rickshaw)
Jinrikisha (rickshaw) lets you enjoy Kyoto from a different view. Enjoy the breeze and the tour provided by the shafu (driver). The rickshaws are available at stations and the north and south ends of Togetsu-kyo.
⭐ 12–31 min/1 block, ¥3000/pax (¥4000/2pax)
Authentic Maiko Experience
Transform yourself into a maiko (apprentice geisha, a traditional female entertainer) using traditional ornaments. Or dress up as a modern-day oiran (courtesan) in an alluring and gorgeous kimono style for a photoshoot within a curated studio. Traditional kimono can also be rented out in the One Day Rental Plan with a wide range of looks to choose from such as the Retro-Modern Style, the perfect choice for the fashion-forward clientele.
⭐Authentic Maiko Plan: from 12,420 JPY.
⭐Modern-day Oiran Plan: from 11,880 JPY.
⭐One-day Kimono Rental Plan: from 3,780 JPY.
Visit Interesting Shrines
⭐Kurumazaki Jinja Shrine
Kurumazaki Jinja Shrine is a shrine dedicated to Confucian scholar Kiyohara no Yorinari, and is said to grant good financial fortune. 💸💸💸 Within the grounds there is also a shrine for the god of the arts. The prayer stones, which are said to grant wishes to those who walk with them, are quite popular and in front of the hall stands a box where those who have had their wishes granted come to return their stones.
⭐Mikami Shrine
Said to be the one and only shrine for hair in Japan!! In the precincts, there are also a mound with offerings of hair, and a big festival is held every year to give thanks to the benefits of hair.
Dine With A Memorable View
⭐Shoraian
Situated along the Oigawa river, this restaurant is housed in the former 2nd home of politician Konoe Fumimaro. Though only a 10 min walk from Togetsu-kyo, the area around this restaurant is quiet and peaceful. Enjoy yudofu and Kyoto dishes facing splendid nature views.
⭐Tofu cuisine Seizan Soudou
Nestled within the Myochi-in sub-temple of Tenryuji Temple, this shop's dishes use Sagano's famous Morika tofu and 'hirousu' tofu fritters for healthy, generous and lightly flavoured meals.
⭐Tofu cuisine Matsugae
A tofu shop operated by the popular shop, 'Arashiyama Yoshimura'. Matsugae's original white and green tofu is infused with soba and matcha.
⭐Arashiyama Yoshimura
The counter seats facing Togetsu-kyo are surrounded by glass windows in 3 directions, giving this soba restaurant an amazing view of Arashiyama and the Katsuragawa River. Buckwheat grains are coarsely ground to give this shop's delicious handmade nihachi soba a delicious texture. Jyuwari soba, served in limited quantities daily, is also worth a try.
---
Related Articles
---
Latest Contents

Enjoy travelling Kansai with KTIC
Tourist Information / PASS / WIFI / Day Tour
Kansai International Airport (KIX) T1
Open Everyday 9.30 – 17.30
Kyoto Tower 3F
Open Everyday 10.00 – 17.00