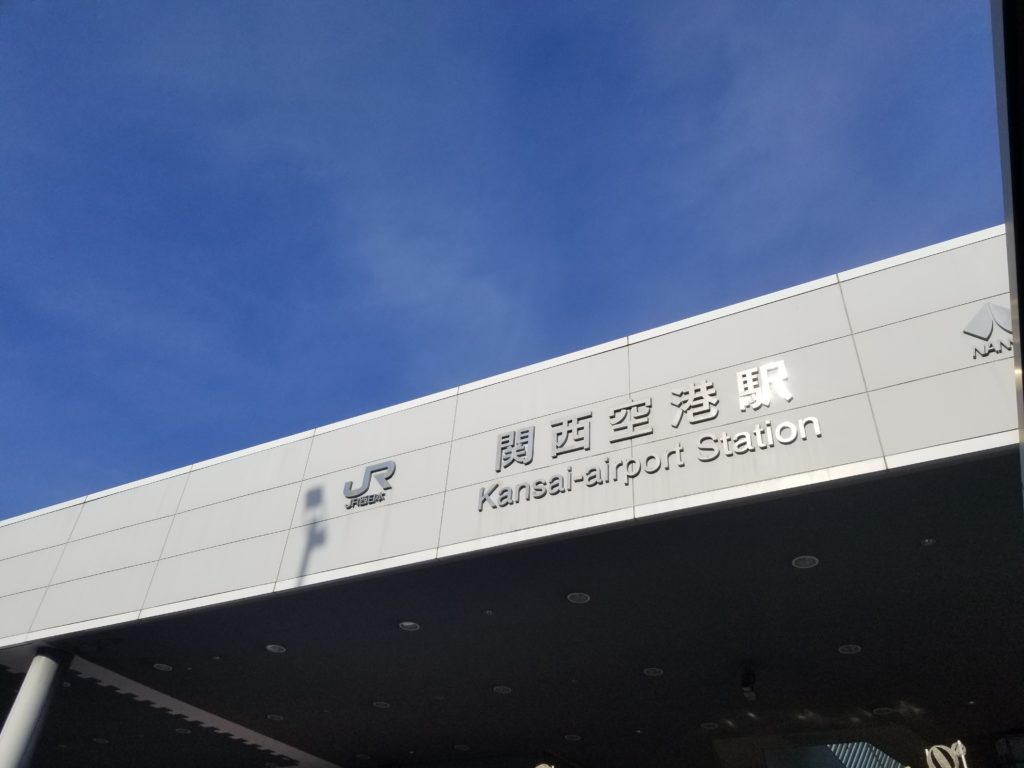 Transportation From Kansai Airport (KIX)
Here is a complete summary of the transportation system that is available from Kansai International Airport (KIX) to major cites in the Kansai area. Read through this guide to know which system is the most convenient and suitable for your next trip in Kansai.
---
Our Journey Starts At KIX
Once you are through with immigration and received your baggage, it is time to start your journey.
First, you need to get yourself out of the airport and there are 3 ways as follows
Train
Limousine Bus
High Speed Ferry
*Taxi services are available at the airport. Th approximate price from KIX to cities in the Kansai area is relatively higher than trains, limousine buses and high speed ferries. If you really need the taxi service for privacy and convenience, please see the details from the following links.
TRAIN
The train system is relatively cheap and convenient since there are 2 systems that connects directly to the airport (Terminal 1) which includes the JR Line and the Nankai Line. If baggage is not a big problem for you, both are good options to consider. These systems cover different areas of Kansai and both have their own express and limited express trains.
JR Line
JR Line has the largest coverage area in Kansai, meaning you can visit all the major cities such as Osaka, Kyoto, Nara, Kobe, Himeji and Wakayama. Airport Rapid Service and Haruka Express are 2 types of JR trains that depart from Kansai Airport station.
Kyoto is the only city that has a direct train departing from KIX airport via Haruka Express. In order to reach other cites, you need to take the Airport Rapid Service to Osaka first, then transfer to other local lines or JR line for each city (except Wakayama).
KANSAI AIRPORT RAPID SERVICE
This train is suitable if these conditions fit you:
Booked an accommodation close to the JR line
Prefer cheaper options (than limited express)
Traveling in a small group
Not in a rush
Want to use the JR Pass
Heading to the Osaka Loop Line
Here is a summary of places accessible by the JR line with the price per one adult and the travelling time on the train.
HARUKA EXPRESS
This is a limited express train which departs from KIX to Kyoto directly with only 2 stops in between. If you plan to go to Osaka sta. (Umeda), JR-Namba sta. Sakurajima sta. (USJ) and others, you need avoid this option. Haruka Express is more preferable if you are…
Going to Tennoji, Shin-Osaka or Kyoto
Choosing between Reserved & Non-reserved seat (different price)
A person who enjoys bigger seats and space
A person who wants a seat tray for food
Looking for luggage space
Looking for transportation with WIFI
In a rush
Using the JR Pass
Here is a summary of price differences between seat types, destination and traveling time.
Time Table and Other Details
NANKAI LINE
This is another train system which departs from KIX airport similarly to the JR line. However, it can take you to Osaka (Namba area only) and Wakayama (Wakayamashi & Koyasan). You can decide whether to choose this system or not by considering the following:
Heading to Namba or Shin-Imamiya
Heading to Wakayamashi or Koyasan
Booking accommodation close to Nankai
Have the Kansai Thru Pass (KTP) or the Nankai Pass

*Shin-Imamiya sta is available for both the JR and the Nankai Line
Similarly, Nankai line also has 2 types of trains known as the Nankai Airport Express and the Rapi:d Express.
NANKAI AIRPORT EXPRESS
This train goes straight to Namba sta. (Nankai) and connects Namba sta. (Osaka subway) with Osaka-Namba sta. (Hanshin and Kintetsu Line). This is best for people who need to transfer to the systems mentioned above.
930 Yen / 45 minutes (Time Table)
* Nanba Sta. (Nankai) and JR-Namba Sta. are two separate stations that are located 15-20 minutes away from each other by walk. So make sure you check the location of your accommodation correctly.
LIMITED EXPRESS RAPI:D
This limited express train of the Nankai system shares the same track and direction with the Airport Express. It reaches Namba faster because it makes fewer stops. Choose this if you…
Want a reserved seat
Enjoy bigger seats and space
Want a seat tray for food
Need luggage space
Want to use WIFI
Are in a rush
Have the KTP pass (pay only +520 extra seat fee)
930+ 520 = 1,450 yen / 37 min (Time Table)
LIMOUSINE BUS
This option provides you with a limousine bus service that has a maximum of 50 seats and an in-car toilet. You should consider using the bus if you don't want to deal with all the train transfers or want to avoid carrying heavy baggage by yourself. Traveling in large groups are easier to manage when you can choose to take the same bus together. Also, there are dropping-off services available directly to some hotels. Please check the link below.

Bus Stop at KIX Airport Terminal 1 (1F)
*One-way price (See link for round trip)
Osaka
Osaka sta. (Umeda) – 1,600 yen (1 hour)
Shinsaibashi – 1,600 yen (1 hour)
USJ-Osaka Aquarium – 1,600 yen (70 minutes)
JR-Namba sta. (OCAT) – 1,100 yen (50 minutes)
More routes in Osaka
Kyoto – JR Kyoto sta. – 2,600 yen (1.5 hour)
Kobe – Kobe-Sannomiya – 2,000 yen (1 hour)
Nara – Nara sta. / Kintetsu-Nara sta. – 2,100 yen (1.5 hour)
Wakayama
JR-Wakayama sta. – 1,200 yen (40 minutes)
Koyasan – 2,000 yen (1.5 hour)
HIGH-SPEED FERRY
This express ferry service can take across the bay from KIX airport to Kobe airport and takes only roughly 30 minutes. This is a very good option if you are planning to go to Kobe. This is because there is the Portliner Monorail which departs from Kobe airport and takes only 17 min to JR-Sannomiya station. Plus, there are discount campaigns made especially for foreign tourists.
1,880 → 500 yen / 30 minutes (Time Table)
Bus stop to ferry port at KIX Airport T1 / T2
This is a good option as long as you don't mind travelling by ferry or don't have too many bags with you.
Here is the price comparison for your consideration.
KTIC KIX TERMINAL 1 (1F)
All types of transportations are available at Kansai Tourist Information Center including the JR Pass and reservations the for Haruka Express. Feel free to visit our store for more details!
Kansai International Airport (KIX)
Terminal 1 Central Exit 1F
Open Everyday 9.30 – 17.30
We hope you enjoy your trip in Kansai!
Know more about other transportation systems in Kansai
---
Latest Contents

Enjoy Kansai with KTIC
Tourist Information / PASS / WIFI / Day Tour
Kansai International Airport (KIX) T1
Open Everyday 9.30 – 17.30
Kyoto Tower 3F
Open Everyday 10.00 – 17.00