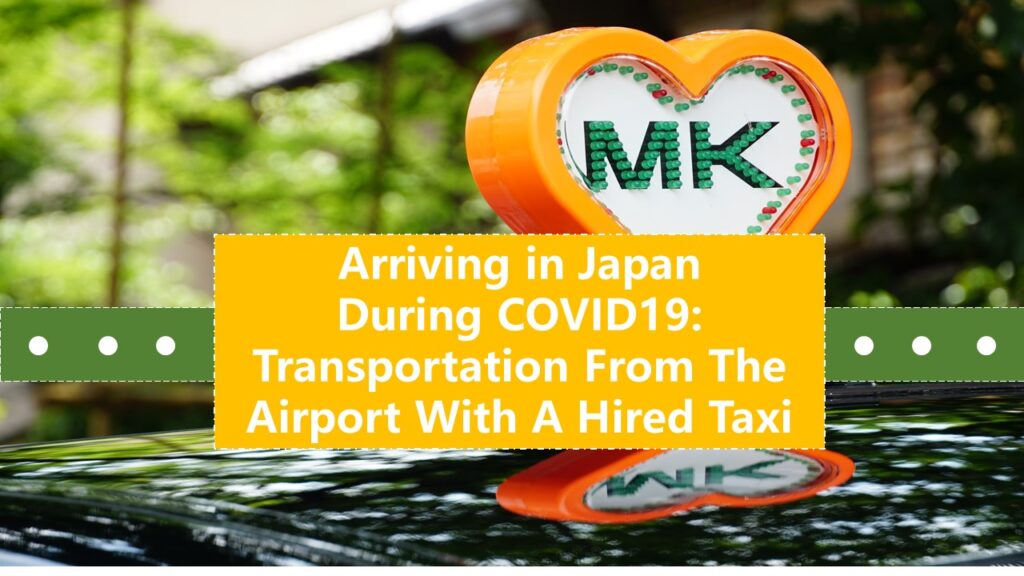 Arriving in Japan During COVID19: Transporting From The Airport to Kyoto
Arriving in Japan during COVID19 can be a hassle because you are asked to refrain from using public transportation and you need to find a way to get to your quarantine destination such as your hotel or your home.
Need a safe, comfortable and convenient ride to your hotel? Looking for drivers that can communicate with you in English?
Let us introduce MK Taxi's services to you in this article.
---
🚕MK Taxi🚕
🚖Airport Pickup (Car Hire Service) For Arriving in Japan During COVID19
Talking from experience, arriving in Japan during COVID19 can be exhausting. All the documents you had to submit, PCR tests, waiting time etc. You probably could not wait to finally relax in a comfortable car on your way to your quarantine destination.
MK Taxi provides outstanding Airport pickup service for those of you who arrive in Japan during these complicated times. No need to worry about how you will transfer to your quarantine destination because MK Taxi will safely take you there. They also have English speaking drivers so you do not need to worry about language barriers and miscommunication!
Check out their special private transportation plan with special prices for students here!
[LINK]
(From Kansai International Airport to Kyoto City)
---
🚖Sightseeing Taxi
MK Taxi does not only limit itself to picking people up and dropping them off, but they also provide private sightseeing tours for you and your group! If you want to make your time in Kyoto more memorable contact MK Taxi and plan a tour with them. Their sightseeing taxi drivers are professionally trained to provide you with entertainment and knowledge about the area.
Merits
1. Don't need to wait in long bus or train lines.
2. Easier to social distance compared to public transportation.
3. Easy to travel with small kids and families.
4. Convenient and fun!
---
🚖English Speaking Drivers
MK Taxi provides English speaking drivers and interpreters for all kinds of services.
So sit back, relax, and enjoy the ride!
🚖Other Services
Check out more of their services here! English Website
(Sightseeing & Transfer, Tour Guide Chauffeurs, Business & Private Transfers)
---
🚖Check Out MK Taxi's Instagram
They post a lot of amazing photos and do live streams of different places around Kyoto every week!
So be sure to go follow them and gather some inspiration for your next trip in Kyoto!
Contact Information
Official English Website (Click Here!)
---
Cat Collection Provided By MK Taxi
---
Latest Contents

Enjoy Kansai with KTIC
Tourist Information / PASS / WIFI / Day Tour
Kansai International Airport (KIX) T1
Open Everyday 9.30 – 17.30
Kyoto Tower 3F
Open Everyday 10.00 – 17.00