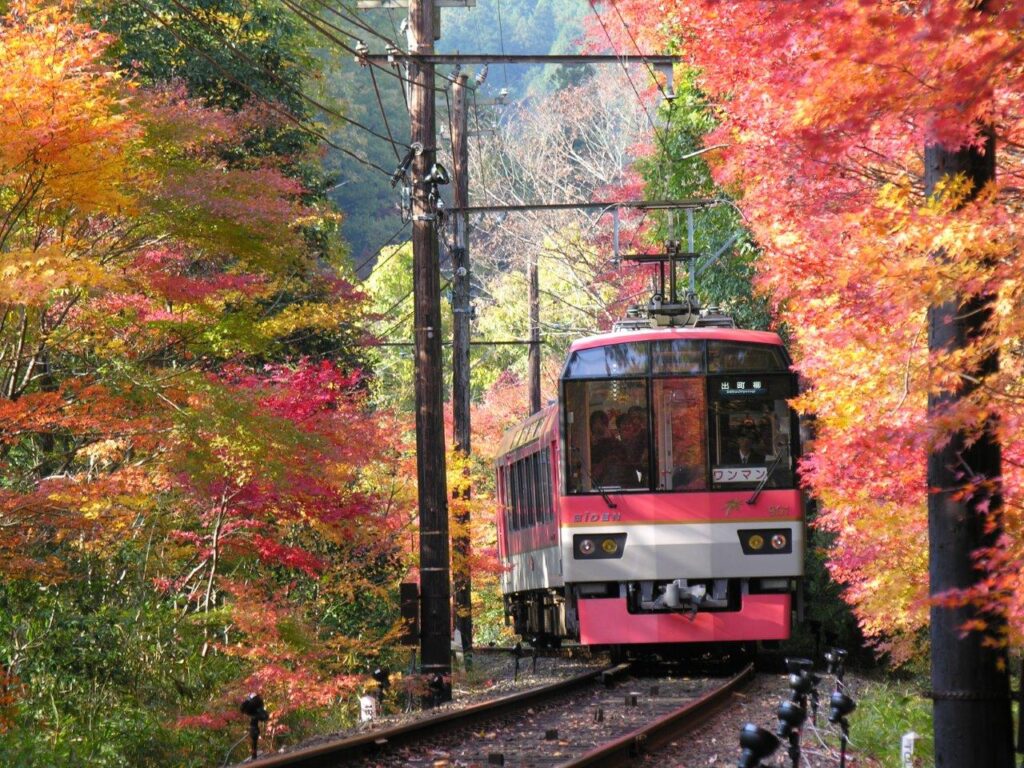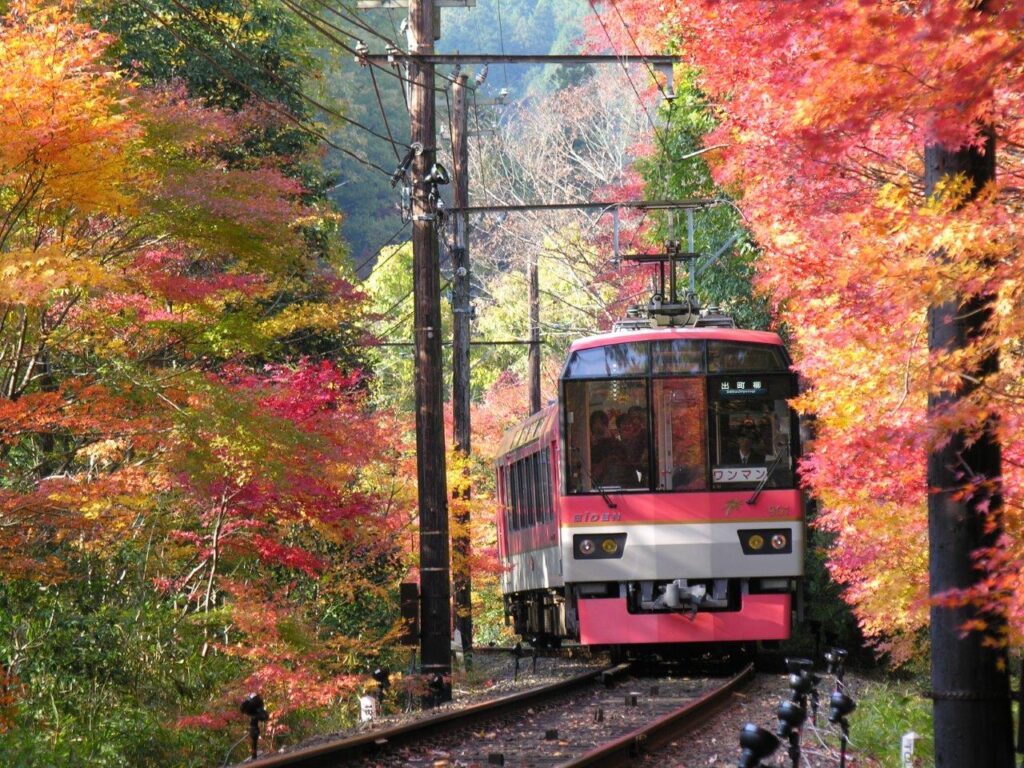 Maple Tree Tunnel: View the Spectacular Autumn Foliage from the Train
Autumn is said to be the best season to visit Kyoto. Temples and Shrines are popular spots for foliage viewing as the historical architecture and traditional Japanese gardens make for a nice backdrop to the foliage. Have you heard of the Maple Tree Tunnel? 🍂🍁
During the autumn season, Kyoto City overflows with tourists from all over Japan, and the world. If you want to get away from the hustle and bustle of the city center, perhaps it is a good idea to get on a small local train to take in some mountain scenery of Kyoto's countryside.
In this article, we are introducing a different experience for enjoying the autumn colors. Join us on this special adventure where we will take you to view the spectacular autumn foliage from the train.
SUBSCRIBE
AND BE THE FIRST TO GET NOTIFIED ON NEW POSTS AND DISCOUNT COUPONS
---
🚇About Eizan Railway
Eizan Railway (or Eiden) is a private railway network that runs two lines along the north-eastern part of Kyoto City called "Rakuhoku."
Starting from Demachiyangi Station near Shimogamo Shrine, the Eizan Line goes to Yase Hieizanguchi where you can transfer to Eizan Cable Car and Ropeway. This takes you up to Mount Hiei, the birthplace of Japanese Buddhism.
The Kurama Line leads to the scenic village of Kibune and Mount Kurama which is home to a number of temples, shrines and historical sites. These attractions display unique beauty in each and every season.
There is a special scenic train named "KIRARA" which has large and wide glass windows that gives passengers a panoramic view of the changing seasons.
---
🍁What is the Maple Tree Tunnel?
After a 20 minute ride from Demachiyangi Station, the train reaches to an area between Ichihara Station and Ninose Station. This 250 meter area which has 280 maple trees lined on both sides of the tracks is called Maple Tree Tunnel (Momiji Tunnel in Japanese).
In autumn, when the leaves turn into bright vibrant colors, the view from the train's window is breathtaking. ☺️☺️
---
🏮Kibune Autumn Leaves Lantern Event (Kibune Momiji Tourou)
During the evening time of autumn foliage season, the Maple Tree Tunnel together with Kibune Shrine and traditional inns in Kibune area, light up as part of the Kibune Autumn Leaves Lantern Event (Kibune Momiji Tourou).
During the event period, Kibune Shrine and the inn town street area is lit up with lanterns.🌟
When the train passes through the maple tree tunnel, it runs in a slower pace while the lights are turned off for 2 minutes, allowing passengers to fully enjoy the glorious autumn colors.
---
🏮 Details of Kibune Autumn Leaves Lantern Event
Period & Time
November 6th (Sat) -November 28th (Sun), 2021
From dusk to around 21:00 (Kibune Area until 20:30)
Location:
1. Kibune Shrine (main shrine and okumiya)
2. The main street of Kibune town
3. Eizan Railway Ninose Station / Kibuneguchi Station
4. Eizan Railway "Maple Tunnel" section between Ichihara Station and Ninose Station
Special service:
During this period, the Kyoto Bus will extend their service until around 21:00
---
🎫Eizan Railway 1 Day Pass (Ee Kippu) – Convenient & Money Saving Ticket
Autumn is one of the best seasons to visit the northern part of Kyoto as there are so many temples and shrines renowned for autumn foliage viewing. This includes Enkoji-Temple, Manshuin Temple, Ruikoin Temple and Kibune Shrine.
We recommend exploring the hidden gems of northern Kyoto with a special 1 Day Pass discount which will allow unlimited rides on Eizan Railway!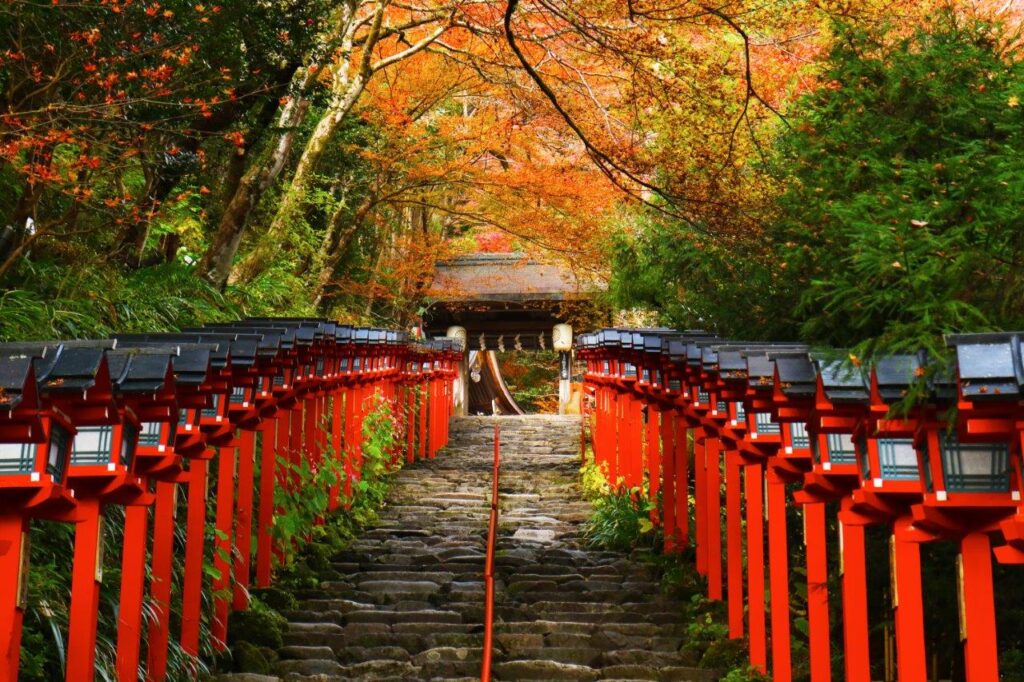 ---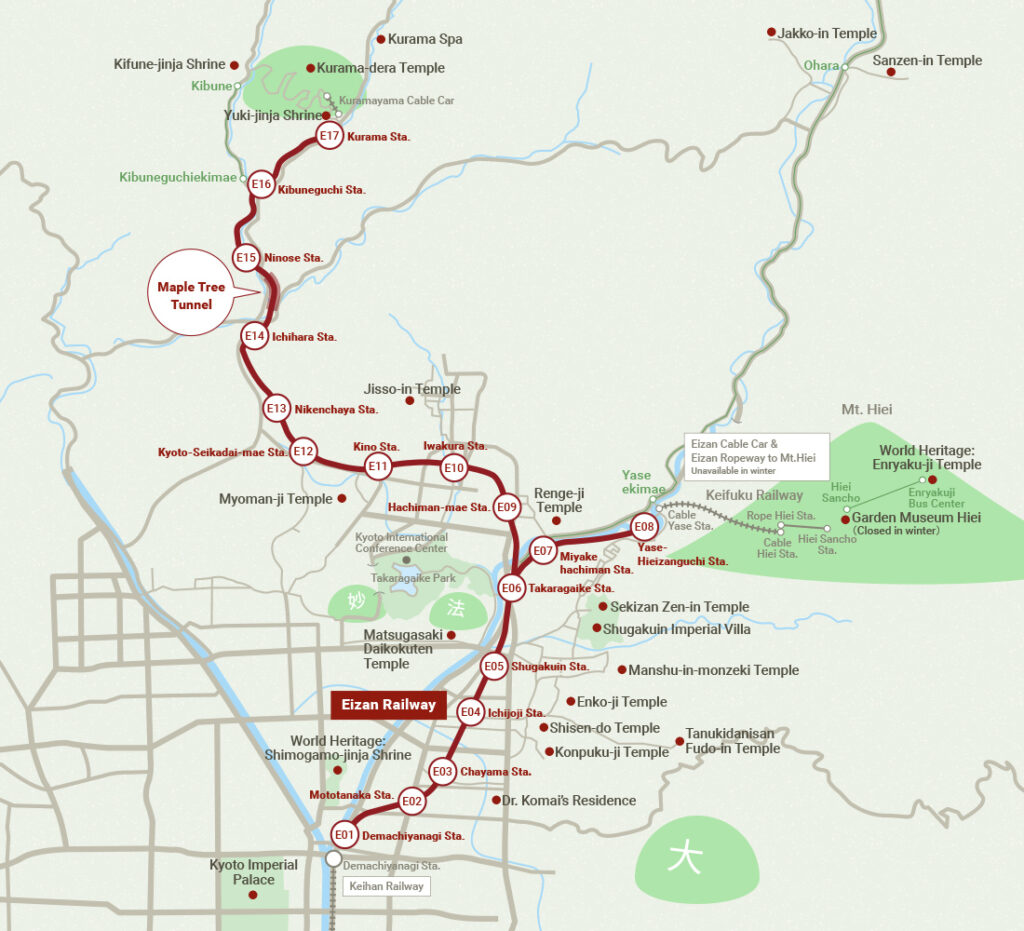 ---
⭐Information
[Ticket Name]
Eizan Railway 1 Day Pass "Ee Kippu"
[Ticket Price]
Adult 1,200yen ; Child (aged 6 to 11years) 600yen
[Covered Area]
All lines of Eizan Railway(Eizan Line and Kurama Line)
Not valid for Eizan cable car and ropeway.
[Period of Availability]
Throughout the year
[Where to Purchase]
-Demachiyanagi station, Shugakuin station, and Kurama station of Eizan Railway(9:40~16:30)
-Kansai Tourist Information Center Kyoto (3F Kyoto Tower, in front of JR Kyoto Station)
(KTIC Facebook) (KTIC HP) (KTIC INSTAGRAM)

---
Related Articles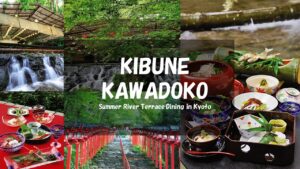 ---
Latest Contents

Enjoy travelling Kansai with KTIC
Tourist Information / PASS / WIFI / Day Tour
Kansai International Airport (KIX) T1
Open Everyday 9.30 – 17.30
Kyoto Tower 3F
Open Everyday 10.00 – 17.00