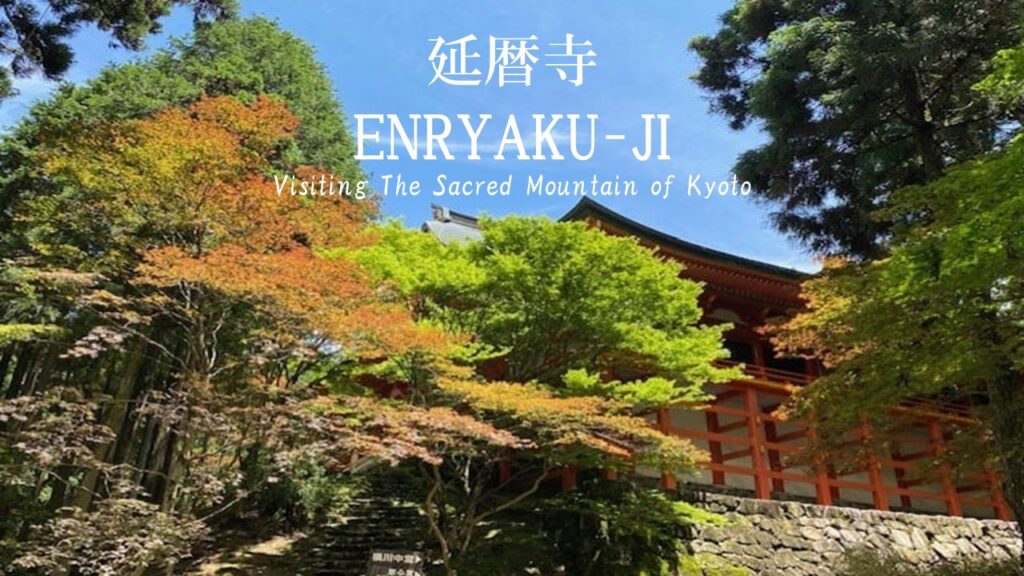 Enryakuji Temple: Visiting The Sacred Mountain of Kyoto With Hieizan 1-Day Free Pass
Mount Hiei, which stands on the border between Shiga and Kyoto prefecture, has been worshipped as a home to the divine since the ancient times. Enryakuji Temple, built on the summit of Mount Hiei is the head-quarter Tendai (School of Mahayana Buddhism) and is said to be the cradle of Japanese Buddhism. It was registered as a UNESCO World Heritage site in 1994. On the mountain top, you can also enjoy a sweeping and breathtaking view of Lake Biwa, the biggest lake in Japan.
In this article, we will give you some travel tips for using a convenient and money saving 1-Day Pass to visit this holy mountain in which a blend of nature, history and tradition is waiting for you to discover.
SUBSCRIBE AND BE THE FIRST TO GET NOTIFIED ON NEW POSTS AND DISCOUNT COUPONS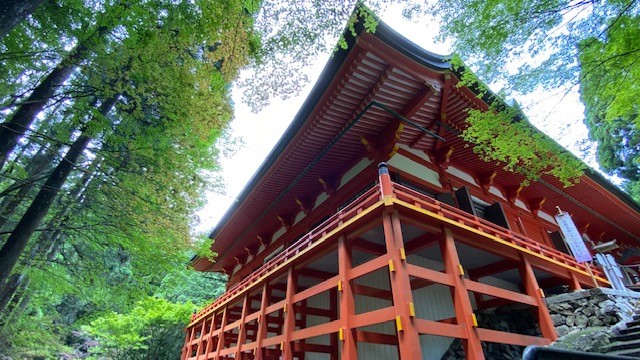 ---
Enryakuji Temple at a Glance
Enryakuji Temple was founded in 788 by the Buddhist monk Saicho (762-822). In East Asia, it was widely believed that the sickness, misfortune and evil spirits came from the direction of northeast. When the old capital was moved to Kyoto in 794, Enryakuji Temple, owing to its location to the city's northeast, was designated by Emperor Kanmu as Kyoto's official guardian temple to ward off those evil forces. Since then, Enryakuji Temple has developed into one of the nation's large Buddhist training sites, educating many of the eminent monks who became the founder of various Japanese Buddhist sects. For over 1200 years, Enryakuji Temple has helped shape the Japanese Buddhist culture and now it is regarded as one of the most important monasteries in Japan and the root of Japanese Buddhism.
Enryakuji Temple's attractions are concentrated in three major areas: the To-do area in the east, the Saito area in the west and the Yokawa area in the north. The main area is To-do area, where the main monastery was originally built and most of the buildings are located.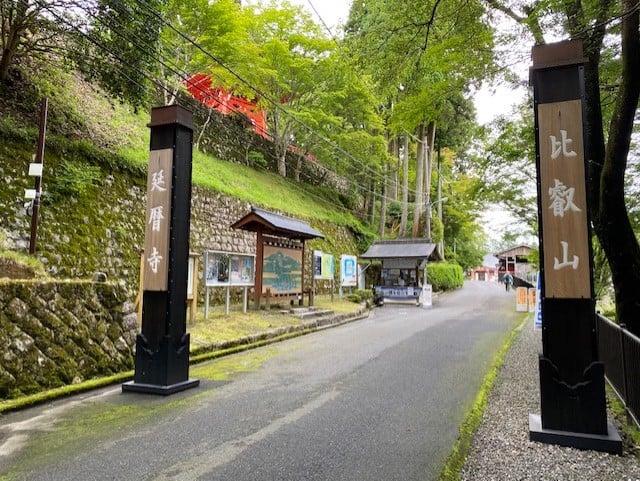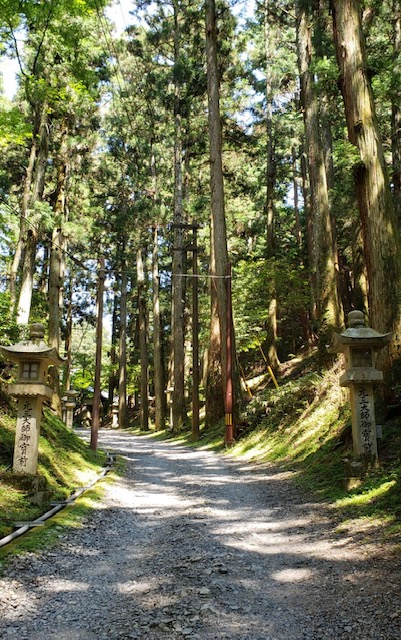 ---
Things To See Around Enryakuji Temple
To-do Area : The history of Enryakuji Temple started from the To-do Area. The main worship hall Konpon-Chudo (National Treasure) was built from a structure established by Saicho, the founder of Enryakuji Temple. The statue of the Yakushi (Bhaisajyagura) Buddha here has an eternal light placed in front of it. It is said that the light has not gone out for more than 1200 years.
Now a 10-year restoration project is underway and it is expected to be finished in 2026. The hall still opens to visitors during the restoration period and the repair work itself is also a sight to see. Other attractions include Amida-do, Monjuro Gate and Daikodo Hall, where monks receive teachings.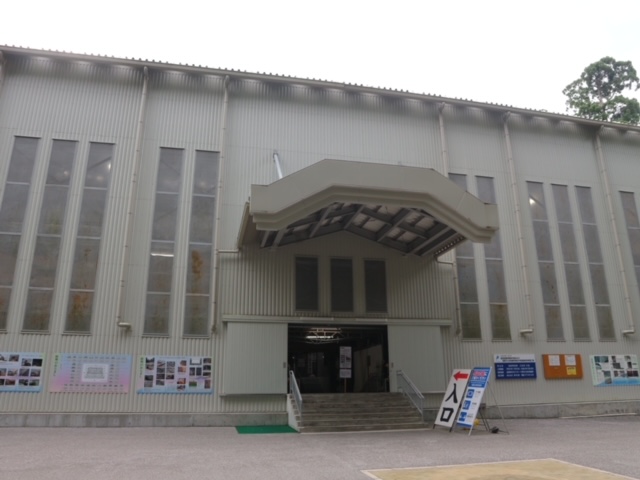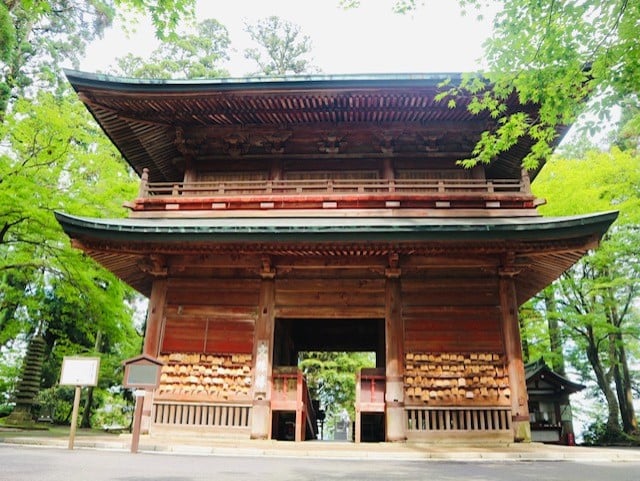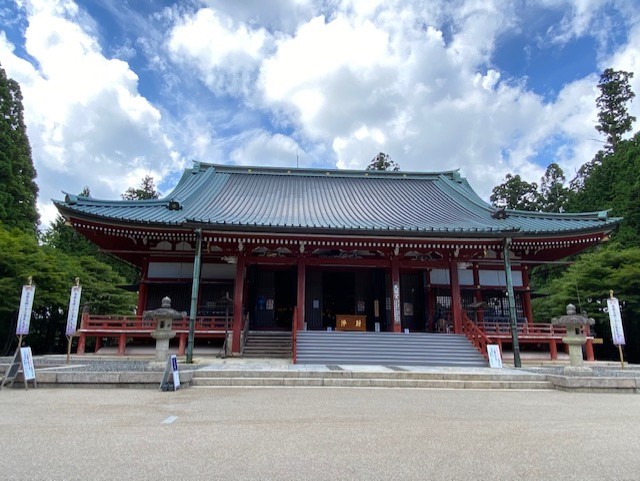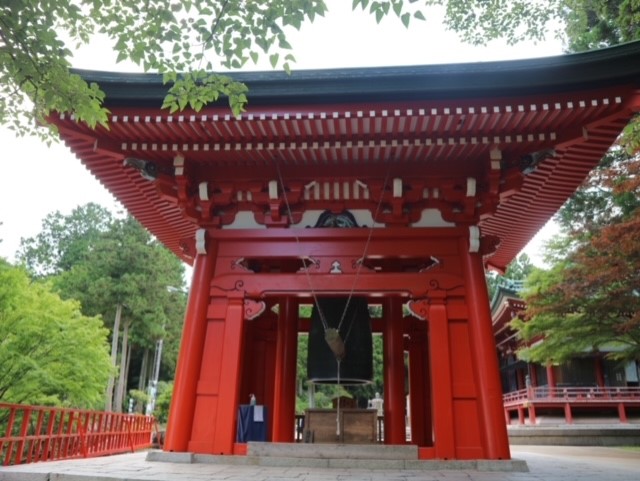 Saito Area: This area was developed by Saicho's disciple Encho, the second leader of the Tendai sect. The main building Shakado Hall, built in the 14 century is said to be the oldest building in Enryakuji Temple. The Ninaido Hall connected with Jogyodo Hall and Hokkedo Hall is used as a place for Buddhist training. Legend has it that Benkei, the warrior-monk, lifted both hall on his shoulders.
Surrounded by towering cedar forest and covered by lush moss, the atmosphere in Saito area is especially calm and peaceful.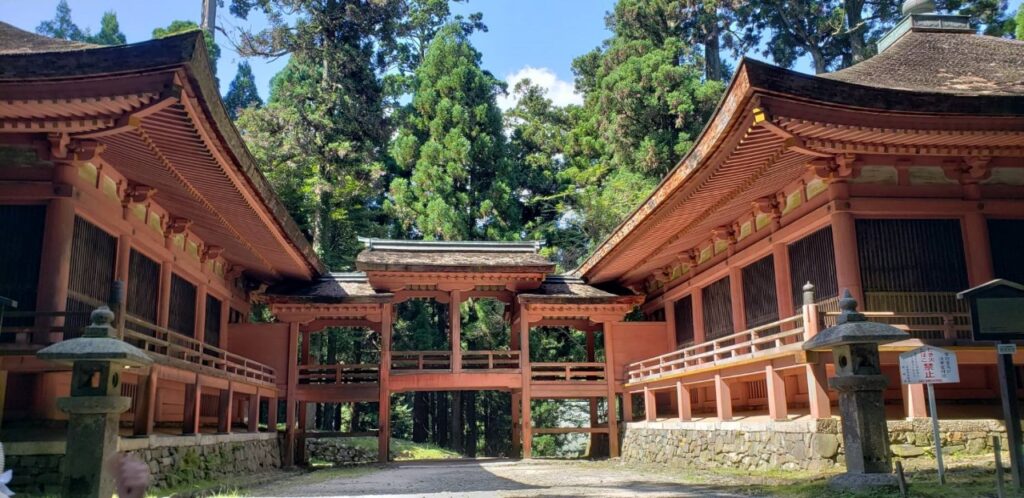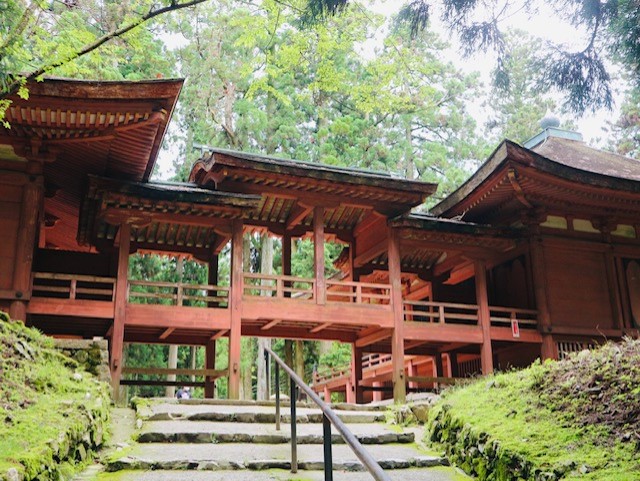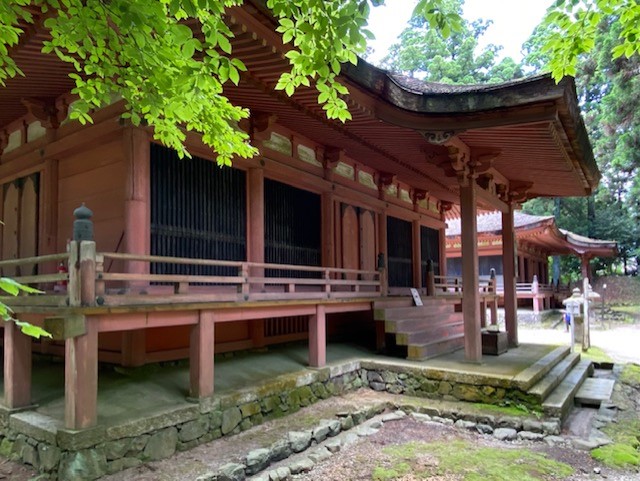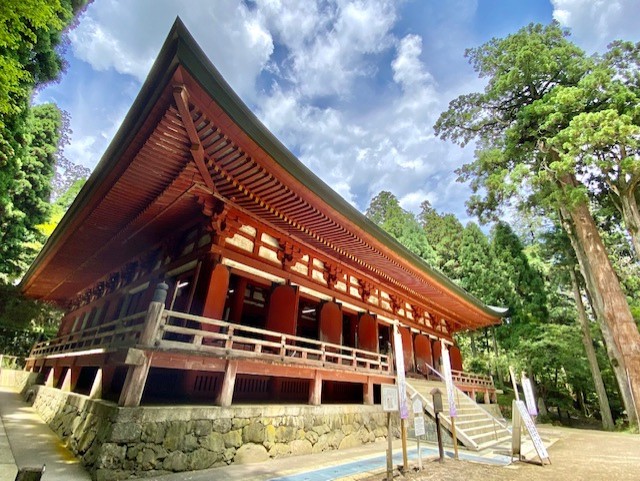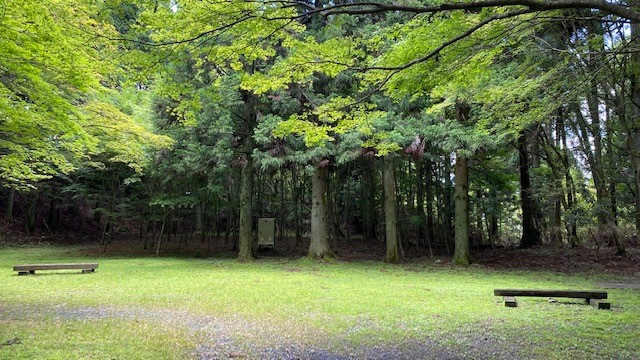 Yokawa Area: The Yokawa area, nestled deep in the mountain is around 4km north of Satio Area. Since its location is far from the center, Yokawa is less visited among the three areas. The main building of Yokawa Central Hall is built on a wooden platform. Yokawa is also the birthplace of Japanese paper fortune-telling (Omikugi). You can reach Yokawa by a 10-15 minute bus ride from the To-do or Saito area. If you prefer to explore nature deeply, you can also hike along the Tokai Nature Trail from To-do area. It will take about one and half hour to get to Yokawa Area.
Picturesque Scenery of Lake Biwa: From the mountain top, you can get a breathtaking bird's eye view of the magnificent Lake Biwa, the biggest lake of Japan.
---
Things to Experience Around Enryakuji Temple
You can experience the peace of your body and mind through participating in the following Buddhist practices:
◎Zazen (Meditation): The literal meaning of "Zazen" is "just sitting". It is a form of Buddhist practice in which participants meditate in an upright sitting position, regulating their breathing and observing their own minds.
◎Shakyo (Hand-copying of Sutras): Shakyo refers to the practice of using the hand to copy a scripture and is considered as a merit in Buddhism. This practice helps keep your mind calm by concentrating on tracing the letters of Buddhist sutras, which are already printed on a sheet of paper.
※Reservation Required (2 persons or above)
※It is recommended to have someone who can speak Japanese language with you as classes are conducted in Japanese only.
---
Things to Eat Around Enryakuji Temple
◎Vegetarian Cuisine: You can try authentic Buddhist vegetarian meals at Enryakuji Kaikan. (Reservation required)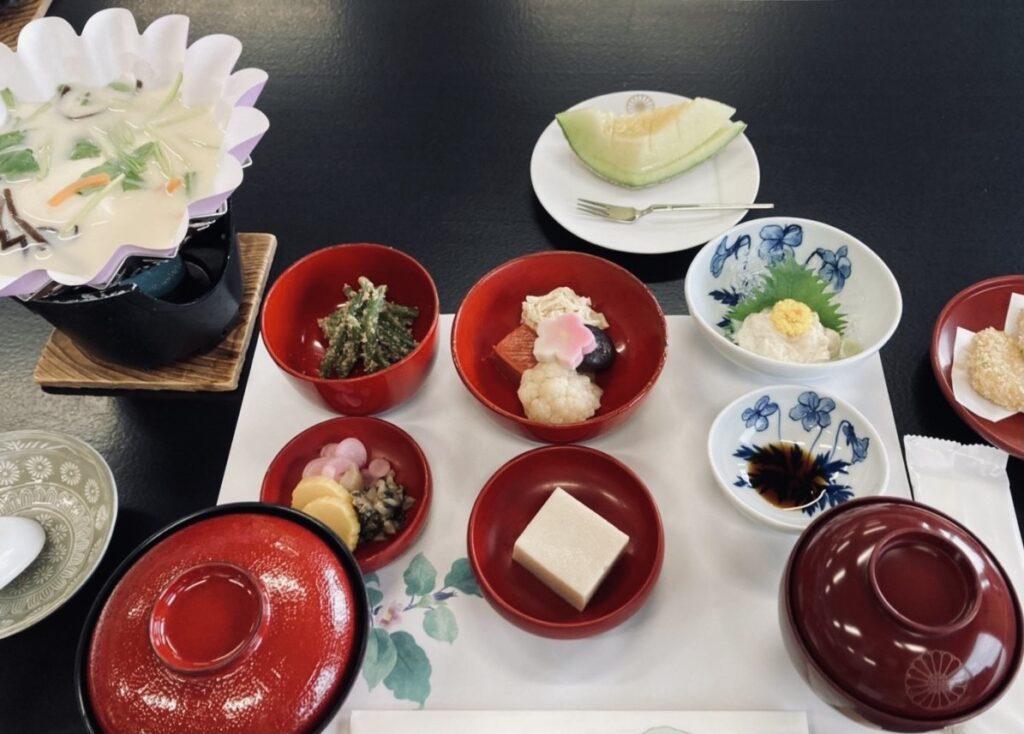 ◎Tsuruki Soba: A soba (buckwheat) noodle restaurant with more than 300 years of history. They used to serve the royals and the monks of Enryakuji Temple for generations.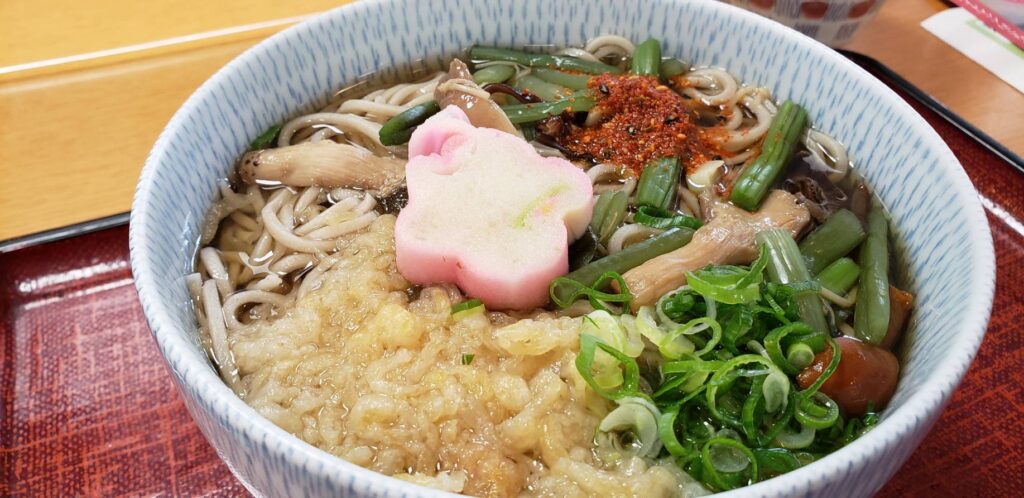 ◎Sanskrit Latte & Tiramisu: How about a coffee break after strolling around the temples? The coffee shop at Enryakuji Kaikan offers special Sanskrit Latte and Tiramisu.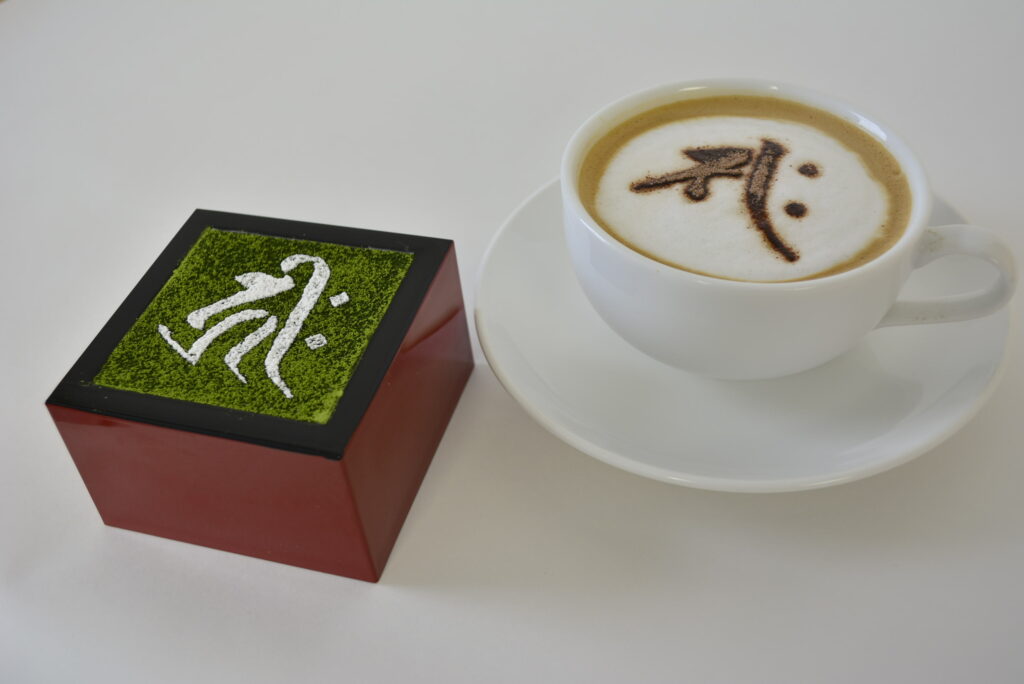 ---
Access
Mount Hiei straddles the border between Kyoto and Shiga prefectures. You can drive or take a bus directly to Mount Hiei but taking Eizan Cable Car & Ropeway from the Kyoto side or Sakamoto Cable Car from the Shiga side to reach the top is the popular and fun way to go. When you reach the mountain top, you can visit the 3 main areas of Enryakuji Temple by shuttle bus.
Route starting from Kyoto side: Kyoto City Bus or Keihan Railway to Demachiyanagi Station ➝ Eizan Railway to Yase-Hieizanguchi Station➝ Eizan Cable Car➝ Eizan Ropeway ➝ Mount Hiei Submit Bus Stop ➝Shuttle Bus to To-do/Saito/Yokawa
Route starting from Shiga side: JR to Hieizan Sakamoto Station➝ Bus to Cable Sakamoto ➝ Cable Sakamoto to the submit ➝Shuttle Bus to To-do/Saito/Yokawa
No worries if you feel it is a bit complicated! With the recommended Hieizan 1-Day Free Pass, it will surely save your money and make your travel hassle free.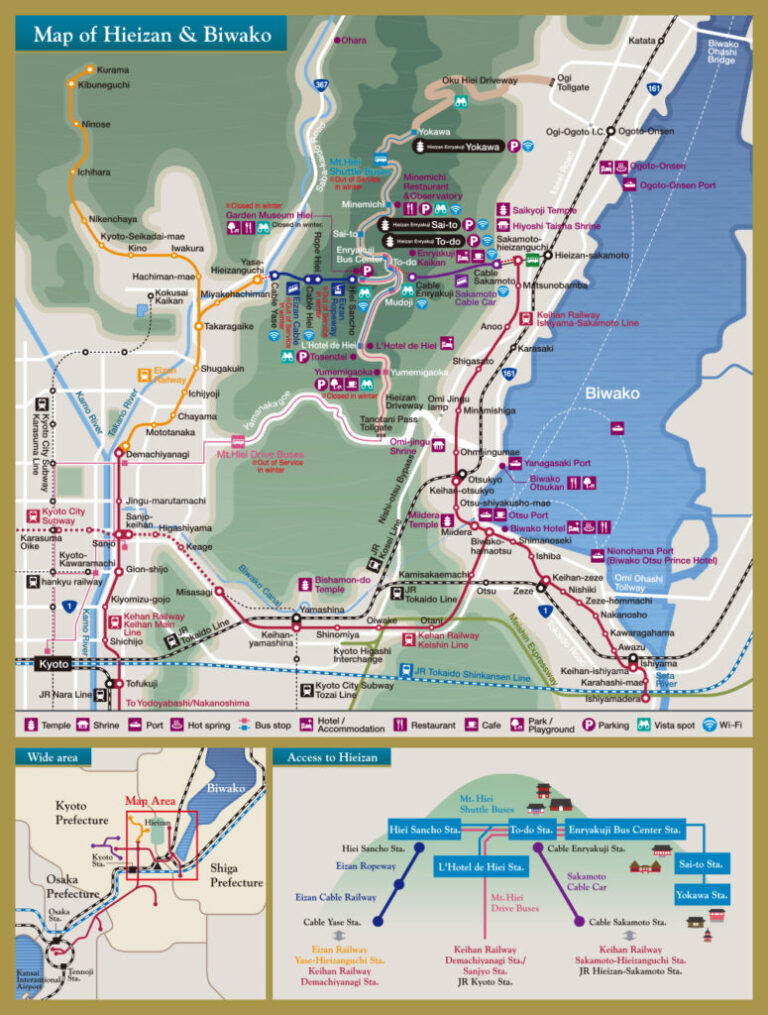 ---
Hieizan 1-Day Free Pass
Covers the entrance fee and all transportations that you will need to visit Mount Hiei and Enryakuji Temple
Ticket Price:
Adult 3,500yen Children 1,600yen
Cover Details:
Eizan Railway- Demachiyanagi~Yase Hieizanguchi
Cable Car/ Ropeway- Yase~Hiei Sancho
Mount Hiei Shuttle Bus
Entrance Fee of Enryakuji Temple
Cable Car-Cable Sakamoto~ Cable Enryakuji
(The longest Cable Car Route in Japan)
Bus- Hieizan Sakamoto~Cable Sakamoto
Discounts for shops, restaurant, coffee shop and Garden Museu
Hieizan 1-Day Free Pass & other discount tickets: https://www.hieizan.gr.jp/ticket/ (Japanese Only)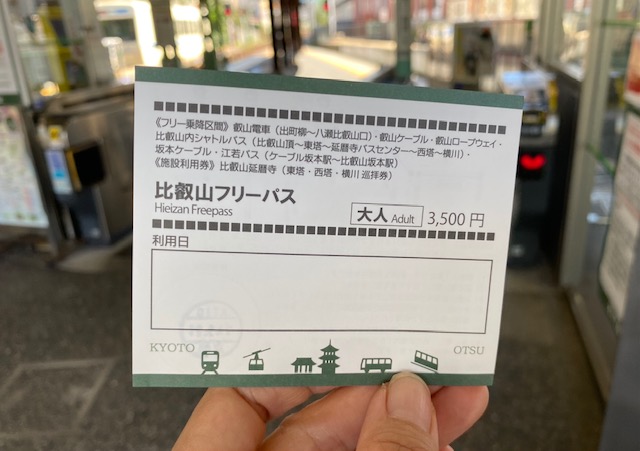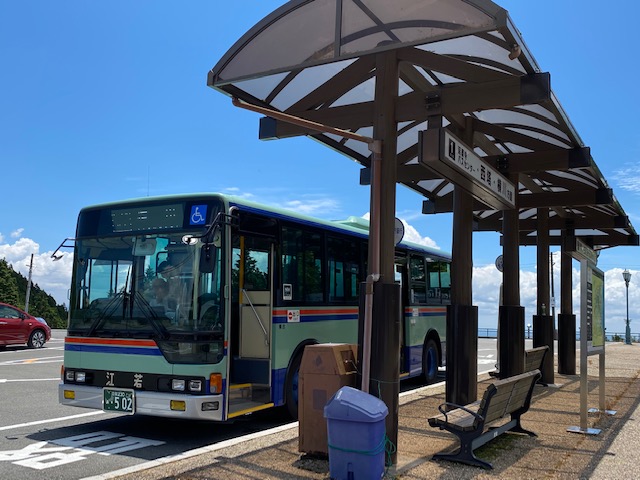 ---
Tickets are sold at Kansai Tourist Information Center Kyoto (3F Kyoto Tower)
https://www.tourist-information-center.jp/kansai/en/kyoto/
Our staff at KTIC will assist you with your trip and give you updated travel tips!
Come and visit us!
---
Special Event!
Digital Stamp Rally of "Sengoku Basara"
Do you know "Stamp Rally"?
A stamp rally is a course where you visit different locations in order to collect stamps with a common theme. 
The Digital Stamp Rally of "Sengoku Basara" (A video game series featuring samurai heroes of Japanese Warring States period) is held from April 29, 2021 to Dec 5, 2021.
Gifts will be offered once you have collected a certain number of stamps at designated sight-seeing spots of Enryakuji Temple, Otsu and Kyoto City. Other than getting original Samurai gifts, discovering new places will also be great fun!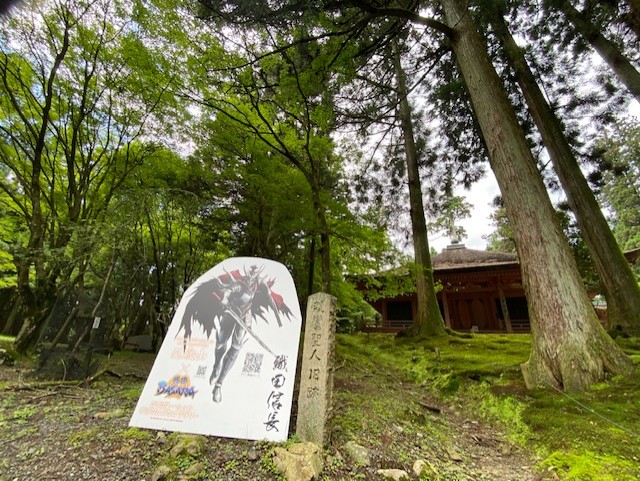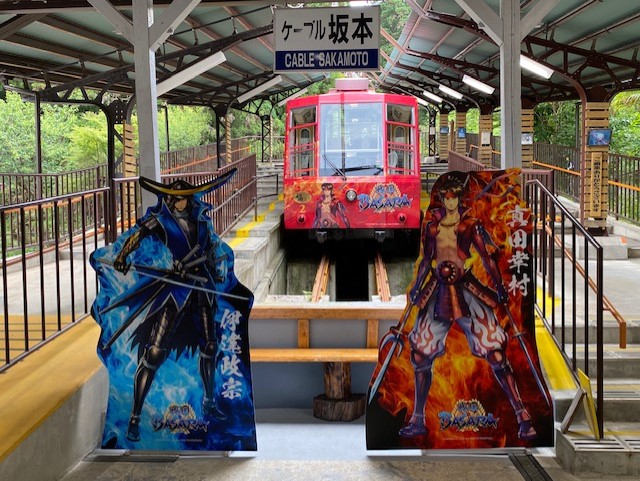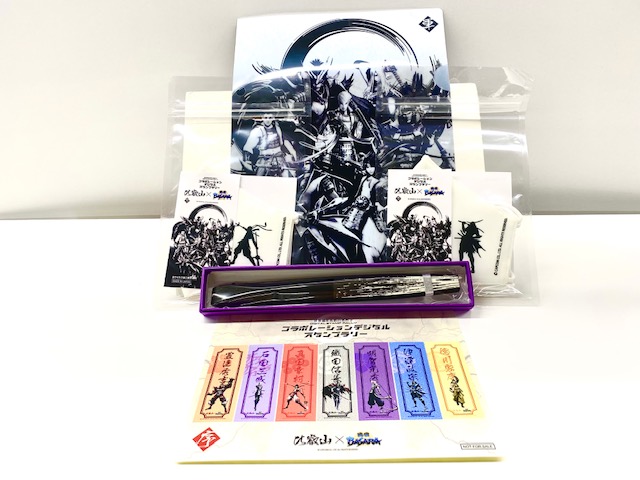 ---
LATEST CONTENTS

Enjoy Kansai with KTIC
Tourist Information / PASS / WIFI / Day Tour
Kansai International Airport (KIX) T1
Open Everyday 9.30 – 17.30
Kyoto Tower 3F
Open Everyday 10.00 – 17.00