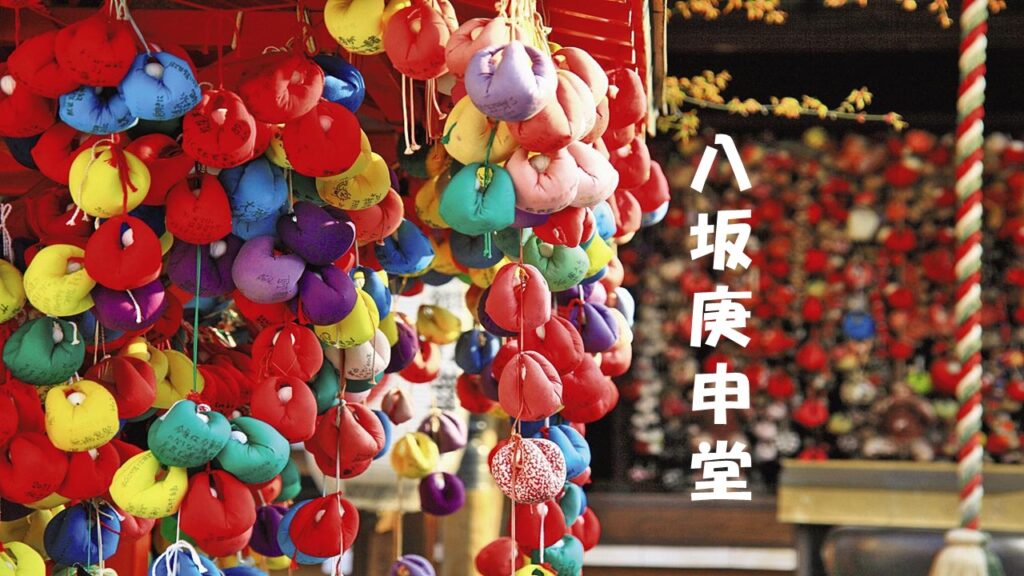 Yasaka Koshindo Temple: One Of Kyoto's Most Colorful & Instagrammable Spot Hides a Deep Meaning
Introducing one of Kyoto's most colorful and instagrammable spot! Yasaka Koshindo, located near Yasaka Tower in the Higashiyama area of Kyoto, is one of the popular locations where young people go to make wishes and take photos in their kimonos! 🌈
Not only is this temple very photogenic, but there is also a deep meaning behind the colorful balls. Find out more in the article!
SUBSCRIBE
AND BE THE FIRST TO GET NOTIFIED ON NEW POSTS AND DISCOUNT COUPONS
---
💚💛💙
八坂庚申堂
Yasaka Koshindo Temple
Walking around the beautiful and charming traditional streets of Kyoto in traditional clothing such as yukata or kimono, is one of the popular activities for tourists when visiting Kyoto.
In Kyoto, you can find many photogenic spots to take memorable photos from your trip and Yasaka Koshindo is one of them! The colorful balls serve as an aesthetic backdrop and goes well with the colors of the kimonos.
Not only is this temple popular for photos, but it also serves as a power spot where locals and tourists come to pray and make wishes! 🙏🙏
---
🙈🙊🙉
Kukurizaru
Behind the cute, colorful instagrammable colors, lies a deep meaning.
The colorful balls represent Kukurizaru which is a monkey with its hands and feet bounded together. According to Kōshin belief, this is a metaphor for suppressing the greed-driven creature everyone has inside their body.
"Let go of your greed and your wish will come true.."
Legend has it that if you want your wish to come true, you must sacrifice and give up on one greed.
Put your greed inside one of the colorful balls and Kōshin will help vanish the greed that is keeping your wish from coming true.
By doing this, it is believed that your wish will come true and you'll also become a better person!
In Japan, there are old traditions and beliefs regarding monkeys as they are considered as wise, kind spirits that protect us from evil and bad vibes. The "hear no evil, see no evil, speak no evil" monkeys are part of the Kōshin beliefs.
The three famous 🙈🙊🙉 emoji monkeys are hidden around the shrine so don't forget to keep an eye out for them!
---
🐵
Finger Monkey Amulets
These Finger Monkey amulets are for people who wish to be dexterous like monkeys!
They are all handmade so each one of them is unique in shape, size, and facial expressions! The size is around the same as an index finger and people buy them and display them side by side.
Pick your favorite finger money and be inspired! 💖
---
🚗
Yasaka Koshindo Access
📍MAP
🚌 BUS:
From Kyoto station, take the city bus number 100 or 206 and get off at Kiyomizu-michi (清水道) Bus Stop.
🚕 TAXI:
Taking a taxi is probably the fastest and most convenient way to get to Yasaka Koshindo Temple!
---
Nearby
---
Latest Contents

Enjoy travelling Kansai with KTIC
Tourist Information / PASS / WIFI / Day Tour
Kansai International Airport (KIX) T1
Open Everyday 9.30 – 17.30
Kyoto Tower 3F
Open Everyday 10.00 – 17.00