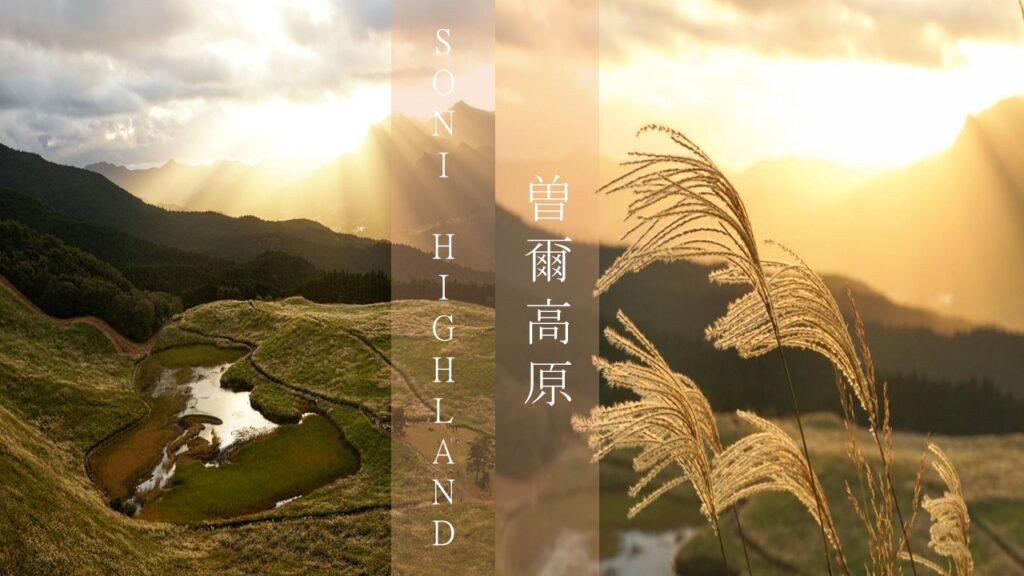 Soni Highland Nara: Autumn Pampas Grass and Unforgettable Views
Soni Highland is one of the 300 noted mountains of Japan. An easy hike in autumn leads you up to an unforgettable view of Japanese Pampas Grass that gleams and sparkles as it sways with the wind. This is a place that should definitely be on your autumn travel list which is why we are here to tell you everything you need to know about this magical Soni Highland.
🌾🌾🌾
SUBSCRIBE
AND BE THE FIRST TO GET NOTIFIED ON NEW POSTS AND DISCOUNT COUPONS
---
📍Where is Nara?
Nara prefecture is located in the Kansai region and borders Kyoto, Osaka, Wakayama, and Mie. It is located in the center of the Kii Peninsula on Japan's Pacific Ocean coast. Nara prefecture is a special place because it has more UNESCO World Heritage listings than any other prefecture in Japan.
An example of Nara's most known tourist destination is Nara Deer Park!
Find out more with the links below!
---
📍🌾Where and What is Soni Highland?
Soni Highland is located on the east side of Nara prefecture, on the foot of Mount Kuruso. Back in the days, fields of Japanese Pampass Grass ('Susuki' in Japanese) can be seen in many places throughout Japan as it was used to make roofs. As time changed, roofs are no longer made out of grass and the demand for pampas grass fell accordingly. As a result, pampas grass fields became cedar forests instead, making it a rare scene in Japan.
Soni Highland is one of the very rare places in Japan where you can see a fields of pampas grass spread beyond your eyesight. The pleasant experience of walking through the fields while watching the grass sway and gleam with the sky, is an experience you do not want to miss.
⭐Soni Village Tourism Association Official website : https://sonimura.com/en/sightseeing/1/
---
🚗🌾Soni Highland Access
Car: 2 hours from Osaka, 2 hours and a half from Kyoto.
Public Transportation: Take a train to Kintetsu Nabari Station. From the station, take the Mie Kotsu Bus that goes directly to Soni Highland (available in October and November). For other months, take the bus to Taroji bus stop and walk 45 minutes. (Information might change because of the COVID-19 situtaion. Please check the details on their website before you visit)
More details: https://sonimura.com/en/access/
---
🌾Soni Highland & Nearby Activities
Hiking
Hotspring
Seasonal Festivals
Camping
Photography
---
🌾Best Time To Visit
Autumn Season (Early October to late November!) is the most recommended season for visiting because it is best time to see Japanese Pampas Grass.
Do not miss the golden hour view just before dusk because the grass bristles reflect the sky and shines a beautiful golden color!

🥰Soni Highland is recommended to..
People traveling with pets
Families
Couples
Friends
Solo Travelers
Hikers
Photographers
People of all ages
---
🌾
Final Thoughts
"This place is just…WOW"

25, Japanese, Male, Loves Photography
---
Nara's Latest Contents

Enjoy travelling Kansai with KTIC
Tourist Information / PASS / WIFI / Day Tour
Kansai International Airport (KIX) T1
Open Everyday 9.30 – 17.30
Kyoto Tower 3F
Open Everyday 10.00 – 17.00