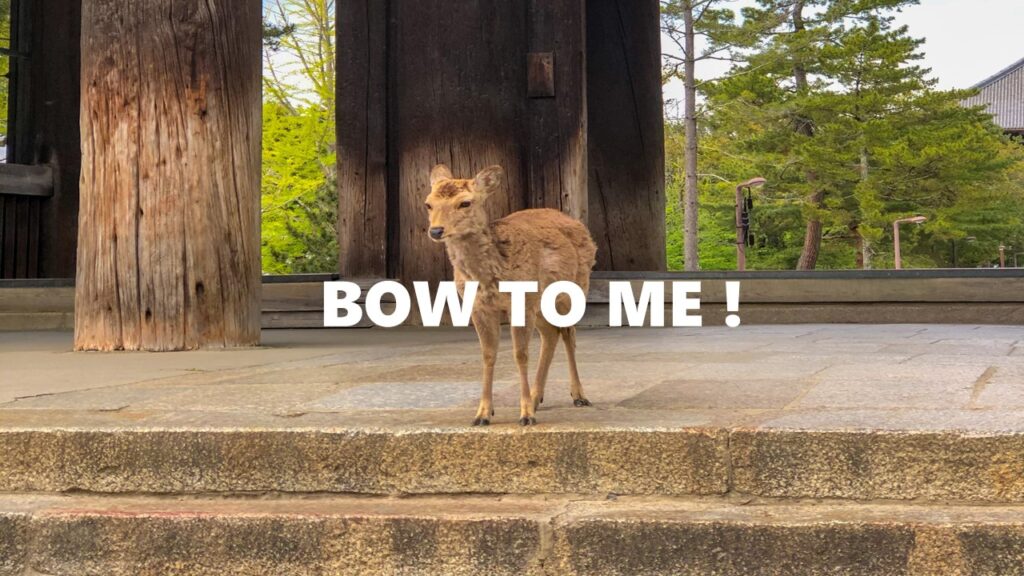 Deer in Nara Bows And Uses Crosswalk! (With Video)
Some of you might have heard about the famous Nara Deer Park. Some of you might have been there before. But did you know that deer in Nara bows?? They are so polite that when you bow to them, most of them will bow back! Or when they sense that you have a snack for them, they will walk up and start bowing to you!
---
🦌Deer In Nara Bowing Back To Me!
When I visited Nara Deer Park for the first time, the experience exceeded my expectations. I was surprised that there were so many deer roaming around the park. I was also surprised that the deer there uses the crosswalk when crossing the street. (How smart!) And most importantly, I was mind blown when I saw a deer bob its head up and down in my direction when I had some snacks in my hands. I was wondering what was going on and then I looked around and started seeing people bowing to deer and deer bowing back!
---
🦌Deer In Nara Bowing For Snacks
---
🦌Deer in Nara Uses The Crosswalk!
---
🦌WARNING🦌
Treat the deer with respect and do not tease them, or invade their personal space.
You also should not give them any food other than the shika-sembei (rice crackers made for the deer) that are sold at the park because some food can harm the deer.
If the deer approaches, you may lightly pet them.
---
When you get a chance to visit Nara Deer Park, don't forget to greet the deer by bowing to them!
More Information About Nara Deer Park (Access, Location etc.)
---
LATEST CONTENT

Enjoy Kansai with KTIC
Tourist Information / PASS / WIFI / Day Tour
Kansai International Airport (KIX) T1
Open Everyday 9.30 – 17.30
Kyoto Tower 3F
Open Everyday 10.00 – 17.00