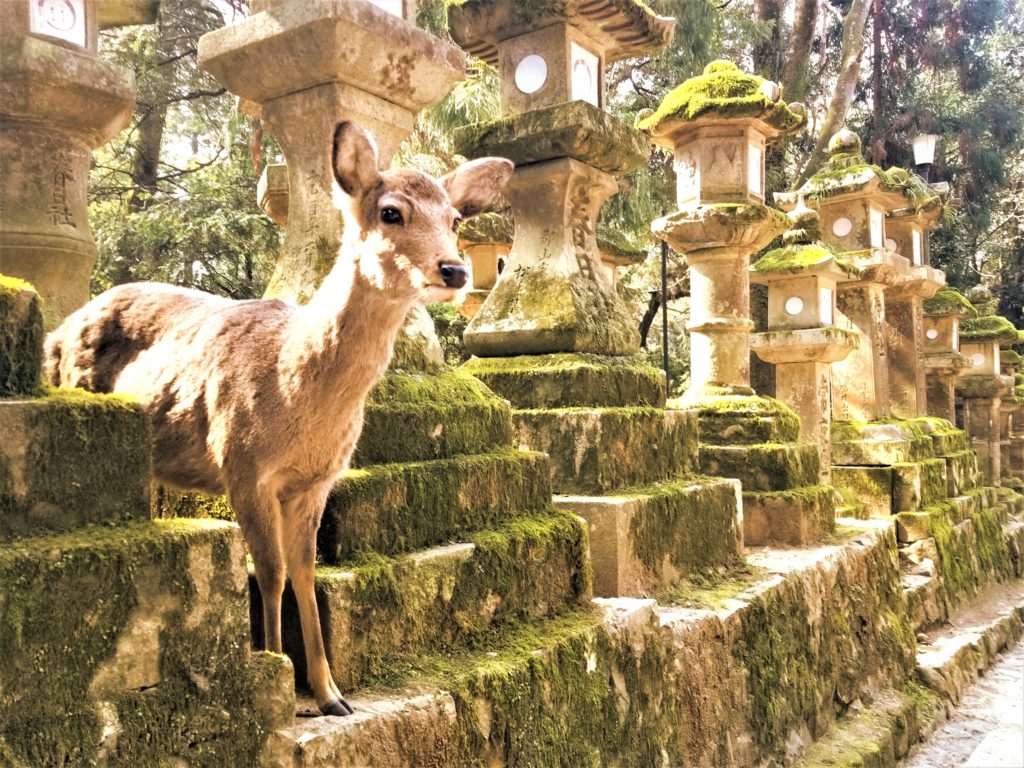 Nara Park Guide
A comprehensive Nara Park Guide, a city with nice blend of culture, history, and its famous local deer. It is the must-visit city right between Osaka and Kyoto and perfect for your daytrip.
---
Nara Park
Nara is located on the east of Osaka and south of Kyoto which takes roughly within an hour to visit by train from both cities. This is why this place is very popular among tourists who visit Kansai.
One of the highlights is "Nara Park" where Japanese deer roam freely everywhere. We can interact with them or give snacks, known as "Shika Sembei" which is rice cracker for the deer and sold around the park.
USEFUL INFO
Open Everyday, All day
(Park Area)
Time Spent: 3-4 hrs (including transportation)
Activity: Feeding deer, Park, Temple

Recommendation: Everyone
**Including long distance walk
Coin Locker
JR Nara Station>
Kintetsu-Nara Station>
ACCESS
There are 3 main ways to come to Nara Park as bellow
Kintetsu-Nara Sta. (Walk 10 min) Map
Nara Sta. (JR) (Walk 20 min) Map
There are some distances between both train stations and the park. If you travel directly from Kansai Airport (KIX) by limousine, the bus will still drop you at one of the train stations.
Kintetsu Line
From personal experience, the distance from Kintetsu-Nara Sta. to the park is walkable (within 10 mins). If you choose to visit by JR Nara Sta., it takes more time to walk.
JR Line + Local Bus
However, there is local bus service available at the East Exit of JR Nara Sta. Please look for bus stop No.2 and pay ¥210 to take 7 mins bus to the park.
Access from other cities
Airport Limousine Bus
From Kansai Airport (KIX)
To Kintetsu Nara Sta. 80 min
To JR Nara Sta. 85 min
One-way ¥2,100
Round-trip ¥4,000
(Within 14 consecutive days)
More Detail
ACTIVITY IN THE AREA
The deer in this park are very familiar with tourists and friendly. They will not be afraid to approach you if they think that you have food foe them. However, please be careful of your ticket, map or and important paper otherwise it might be accidentally eaten by the deer.
SPECIAL PASS
For those who think of visiting by Kintetsu line, from Osaka, Kyoto or even Nagoya, there are passes that could make your trip more easy and cheaper. Kintetsu Rail Pass allows you to ride Kintetsu system train as much as you want within coverage periods (1, 2 and 5 days). Also, it includes benefits like discounts at locations in Nara. See more detail about Kintetsu Rail Pass.
*Unlimited ride for Kintetsu system except Limited Express (reserved seats)
---
That's all for today.
Stay tuned for our next contents
LATEST CONTENT

Enjoy travelling Kansai with KTIC
Tourist Information / PASS / WIFI / Day Tour
Kansai International Airport (KIX) T1
Open Everyday 9.30 – 17.30
Kyoto Tower 3F
Open Everyday 10.00 – 17.00