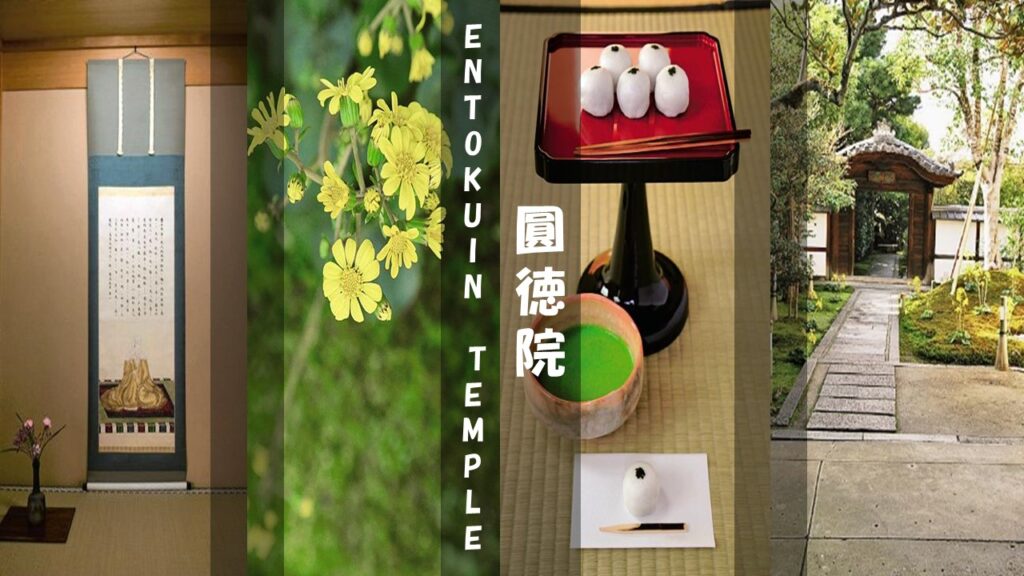 Entokuin Temple Kyoto
Introducing Entokuin Temple, one of the most unique and beautiful temples in Kyoto where you can see traditional art and dig deep into Kyoto's culture and traditions.
SUBSCRIBE
AND BE THE FIRST TO GET NOTIFIED ON NEW POSTS AND DISCOUNT COUPONS
---
🌿
圓徳院 
Entokuin Temple 
The temple building was originally used by the wife of Toyotomi Hideyoshi when she moved here from Fushimi castle to mourn her husband. Nene spent her last days at Entokuin Temple, a sub-temple of Kodaiji.
This is a place with many cultural assets that represent the Momoyama period including two gardens of different styles, and paintings of mountain scenery on fusuma sliding doors.
---
⭐
Information
Pamphlet: https://www.kodaiji.com/entoku-in/pdf/entokuin_e.pdf
Access: Get on the city Bus and get off at Higashiyama-yasui bus stop.
Opening Hours: 10:00AM – 17:30PM
Activities: Tea Ceremony

📍Map
---
Kyoto's Latest Contents

Enjoy travelling Kansai with KTIC
Tourist Information / PASS / WIFI / Day Tour
Kansai International Airport (KIX) T1
Open Everyday 9.30 – 17.30
Kyoto Tower 3F
Open Everyday 10.00 – 17.00