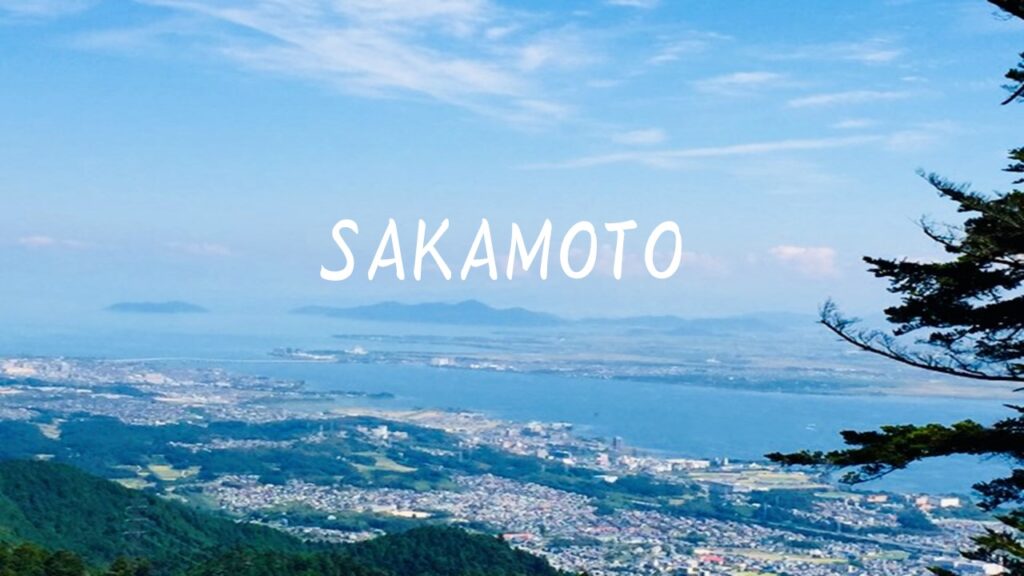 Sakamoto: Strolling Around The Historic Town During The Fresh Green Maple Season
The historic town of Sakamoto in Otsu,Shiga Prefecture which only takes a 20 min ride from JR Kyoto Station, is recommended either as an extensional trip of Enryakuji Temple, Mt. Hiei or as a prefect day trip from Kyoto.
---
Sakamoto at a Glance
Located on the western shore of Lake Biwa, the town of Sakamoto is a historic town prospered for over a 1000 years as the gateway to Enryakuji Temple, Mt. Hiei, the scared mountain that is said to the be the root of Japanese Buddhism. The natural stone walls constructed by Ano-shu and the cluster of temples known as "satobo", residence of the retired monks comprised a beautiful and distinctive townscape. The Sakamoto area is also designated as an Important Preservation District for Groups of Traditional Buildings.
Sakamoto, renowned for its cherry blossoms and autumn foliage, is also an ideal place to visit in the early summer. The fresh green maple leaves combined with the clear stream flowing through the town will impress you with an energetic, refreshing and relaxing atmosphere.
The following is a brief introduction to the wonders of this admirable town.
---
Highlights of Sakamoto
Hiyoshi Taisha Shrine
Established about 2100 years ago, the Hiyoshi Taisha Shirine at the base of Mt. Hiei is the head shrine of more than 3800 Hiyoshi, Hie, and Sanno shrines across Japan. Since ancient times, it has been worshipped as a guardian for ancient capital (Kyoto) and Enryakuji Temple. Inside the vast shrine complex, you are able to meet "Masaru", the monkey deities who are believed to be the protector against evils and misfortunate. When you stroll around the tranquil cedar forest, you can feel the close relationship between Japanese religion and nature.
---
Sakamoto Cable Railway
The Sakamoto Cable Railway which connects Enryakuji Temple on the mountain top and Sakamoto, is the longest cable railway in Japan. You can enjoy the breathtaking landscape of Lake Biwa from the cable car window and on the top of Mt. Hiei. First completed in 1927, the two-story wooden built station building which is registered as a nationally tangible cultural property has still retained the delights of romantic Taisho Period. When you get to the top of Mt. Hiei, you can also visit Enryakuji Temple, the World Heritage Site and one of the most important monasteries in Japan.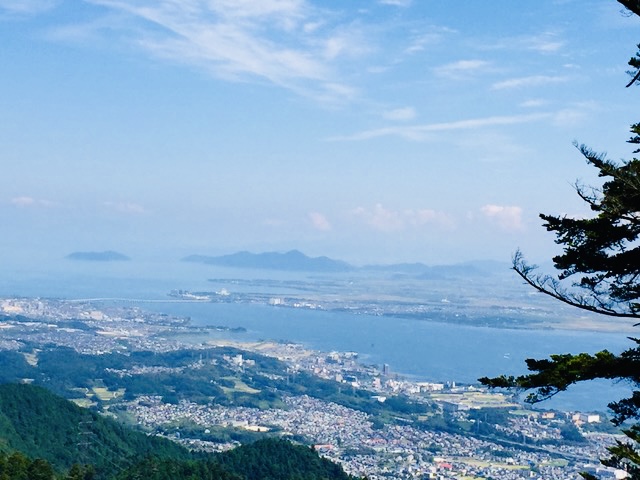 ---
Former Chikurin-in (Satobo with Japanese Garden)
The main building of Former Chikurin-in was built in 1897. It was originally a "Satobo" home for retired monks of Enryakuji Temple. Once there were many "Satobo" in this area but former Chikurin-in is the only one which is open to the public. You can enjoy matcha tea here with a splendid view of a Japanese garden that incorporates the clear stream of the River Omiya with Mountain Hachioji as a scenic background. The uniquely built tea house is an architectural wonder worth viewing.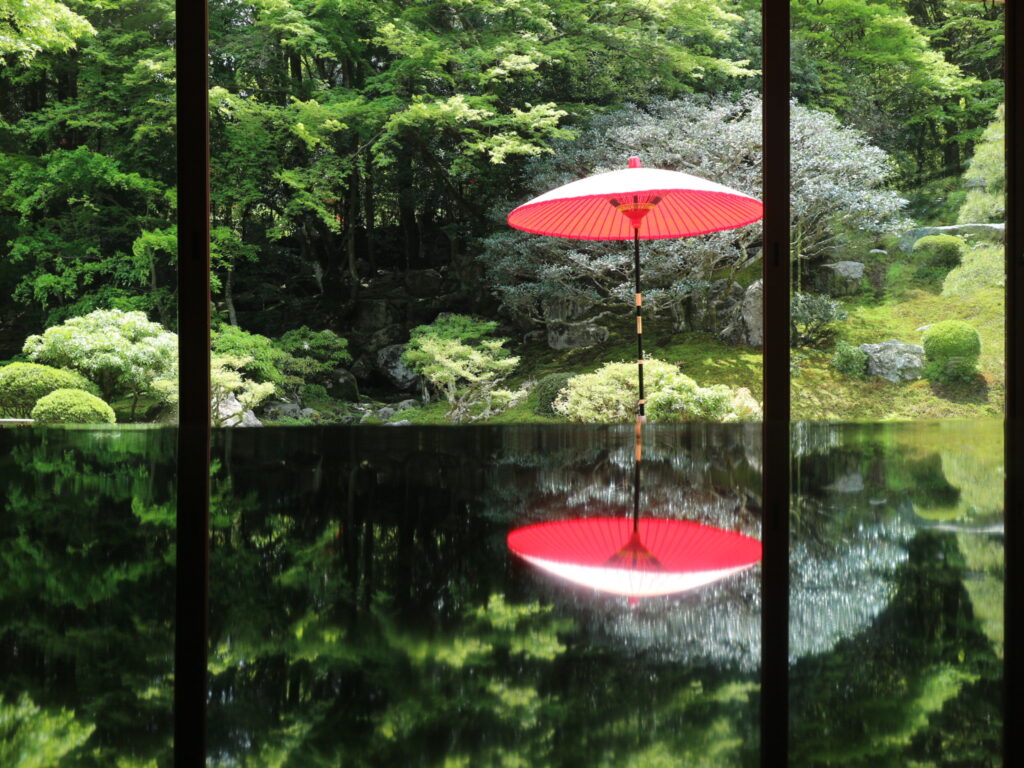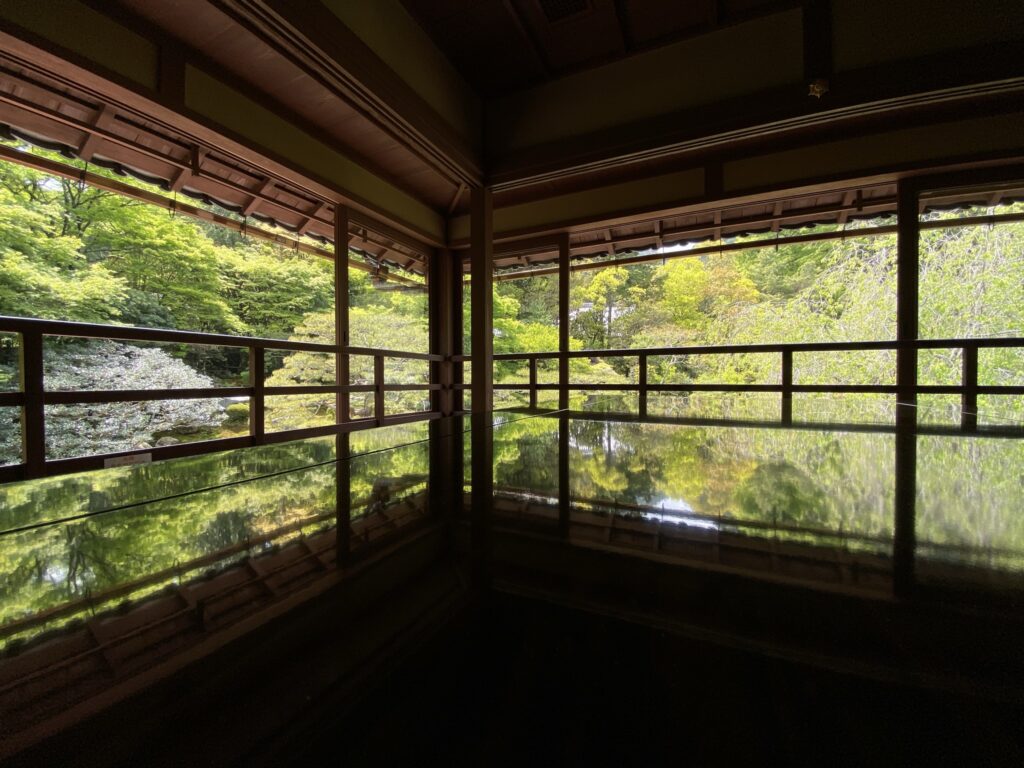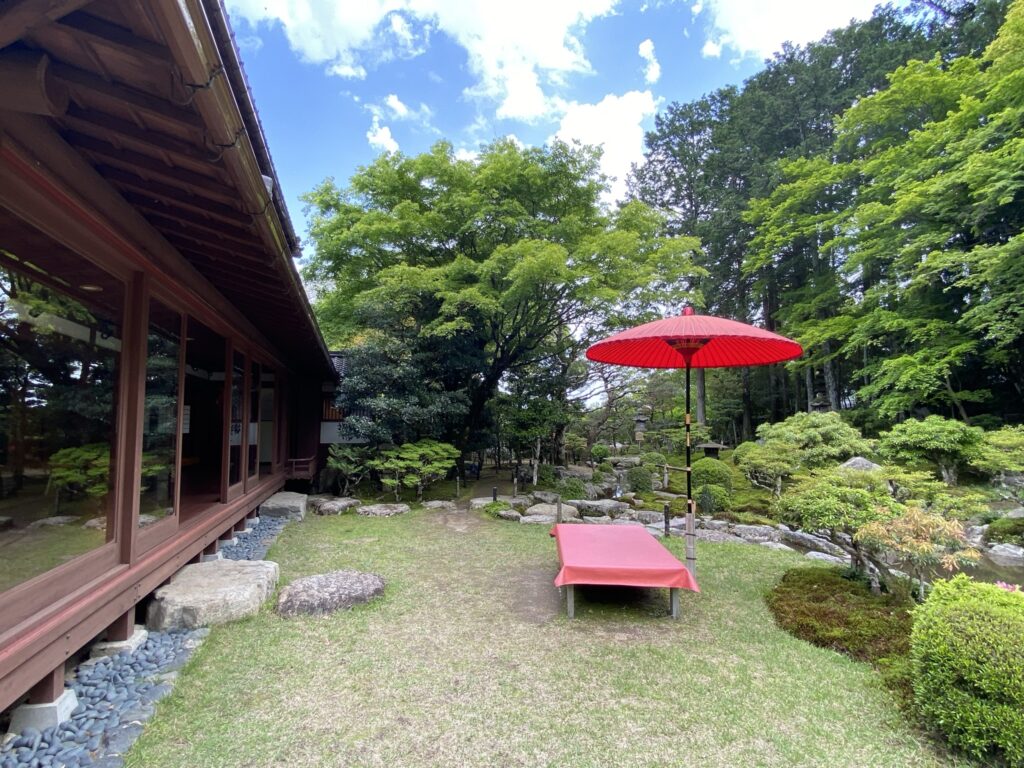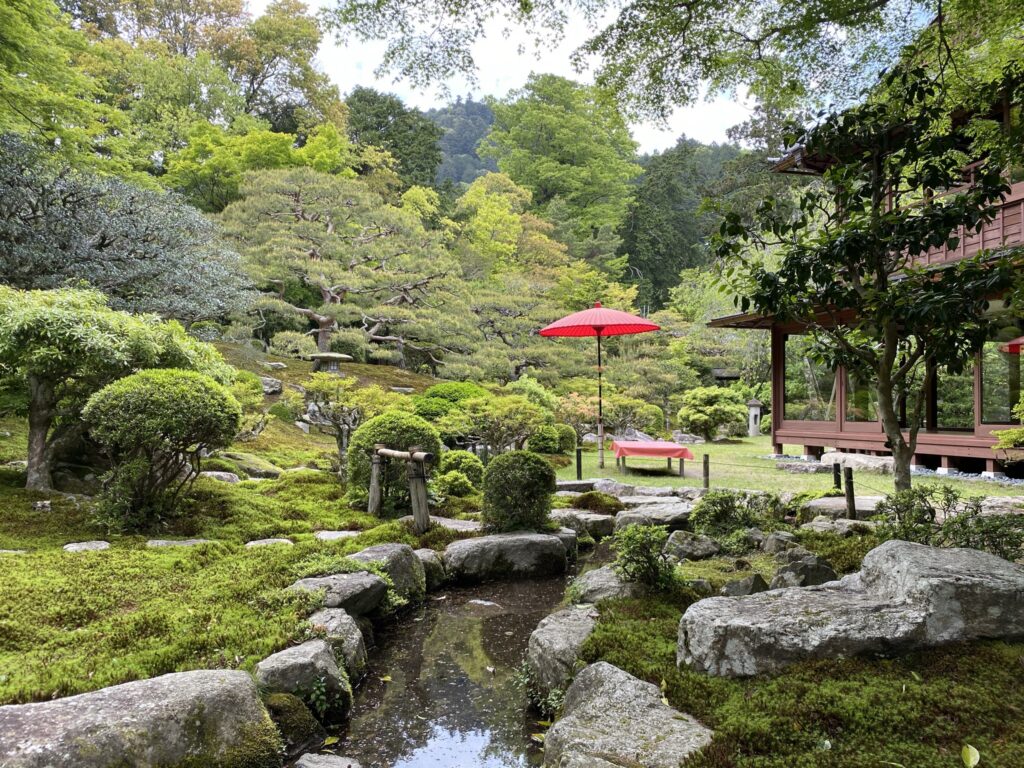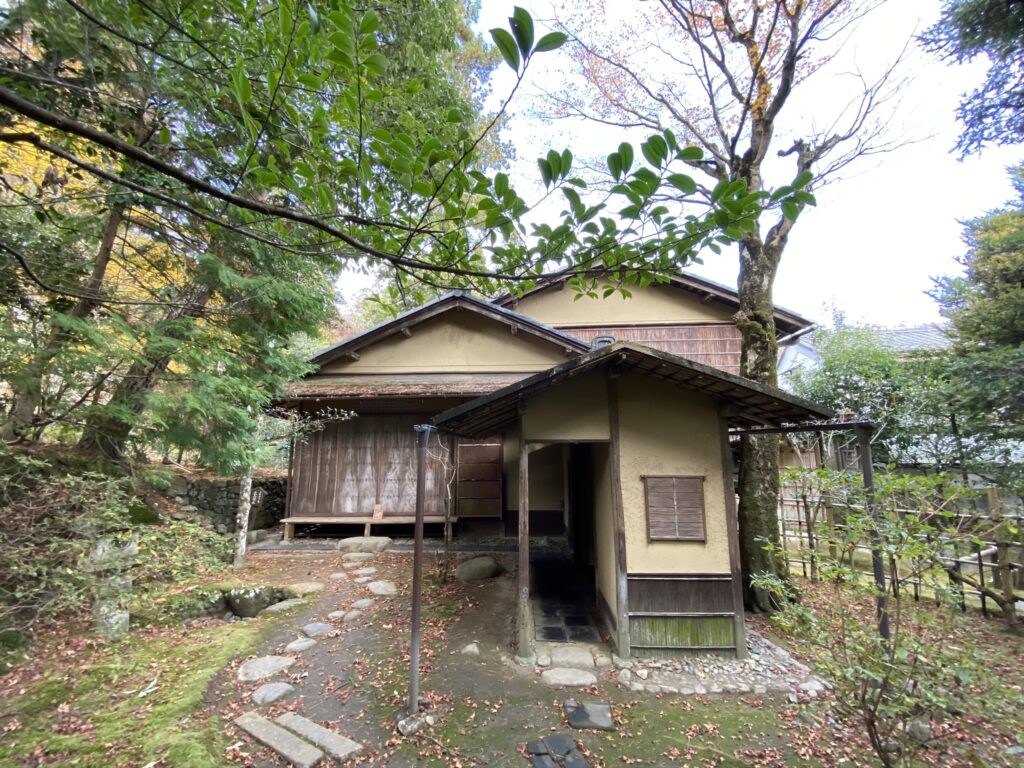 ---
The Stone Walls of Ano-shu
The stone walls unique to Sakamoto area were built by a group of mason called Ano-shu. They used traditional technique to stack stones together naturally. This technique has been widely applied to the construction work of Japanese castles, such as Azuchi Castle & Himeji Caste.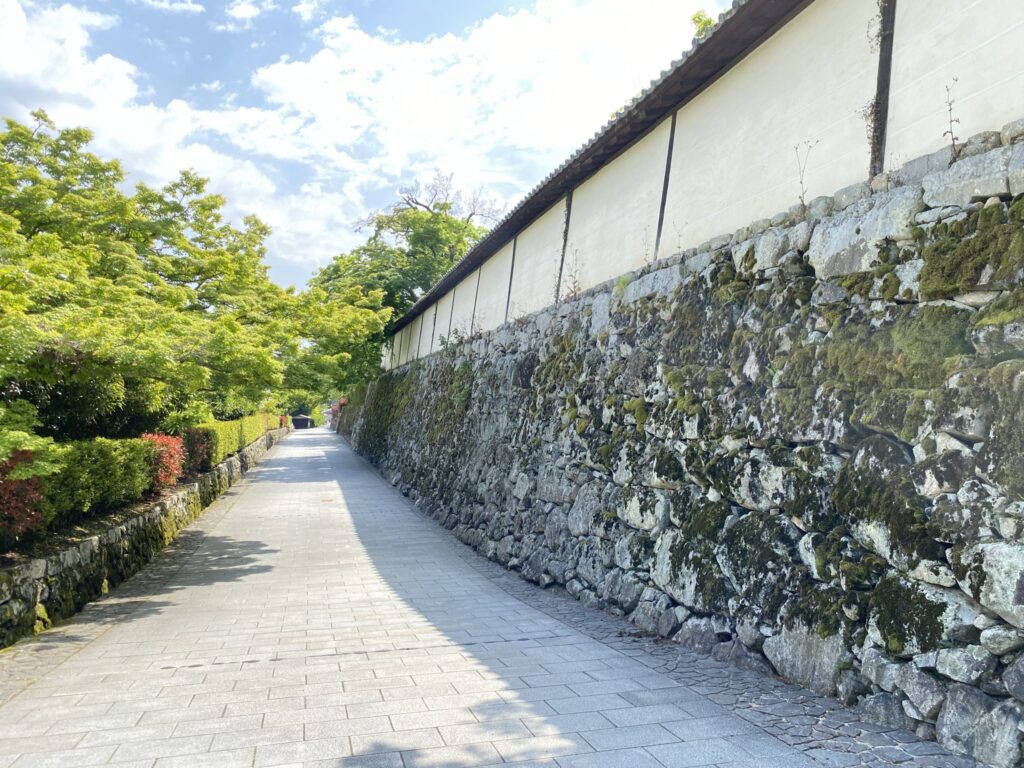 ---
Saikyo-ji Temple
If you are interested in the stories of Sengoku Samurai heroes (Japanese Warring States period 1467-1615), Sakamoto is a must-see place for you as it was the base of the samurai general Akechi Mistuihe and Saikyo-ji is his family's temple. Akechi Mistuhie built Sakamoto Castle here after Honno-ji Incident (in which Oda Nobunaga was killed) but then it was stormed by Toyotomi Hideyoshi, the retainer of Oda Nobunaga in revenge. Now you can only see the ruins of the Castle but the main gate of the Castle is still well preserved in Saikyo-ji Temple.
---
Sakamoto Local Gourmet
Tusruki Soba
Honke Tsuruki Soba is a Soba (buckwheat) noodle restaurant with more than 300 years of history. They served the royals and the monks of Enryakuji Temple for generations. The restaurant building itself is a stunning traditional architecture and is registered as national tangible cultural asset.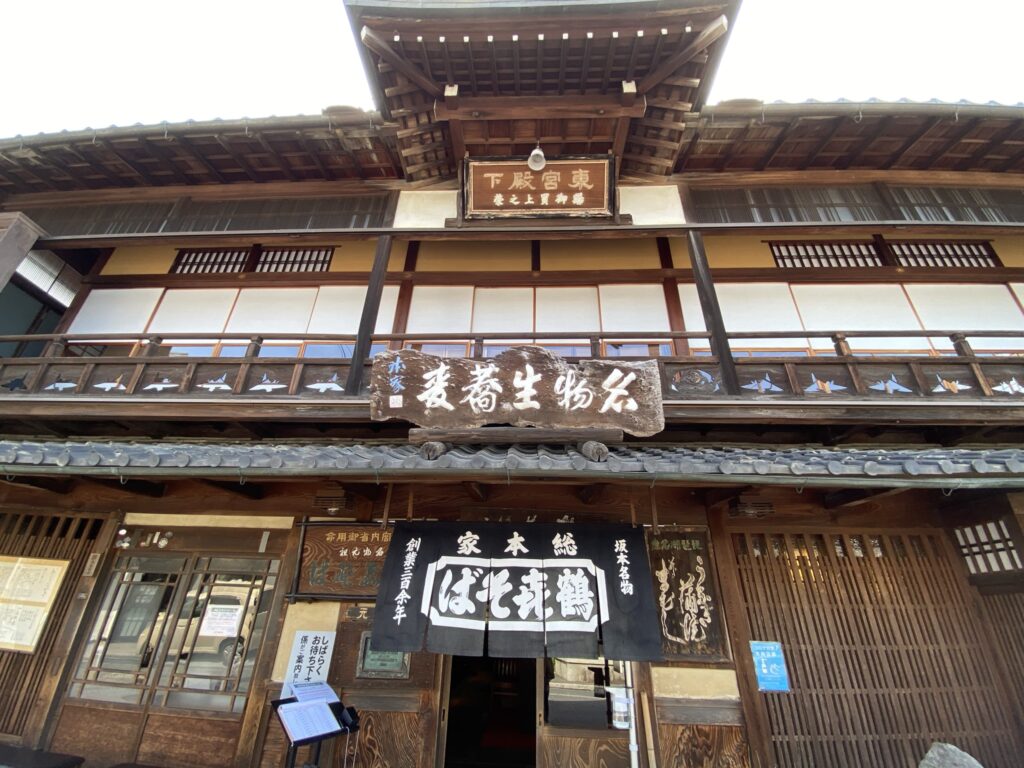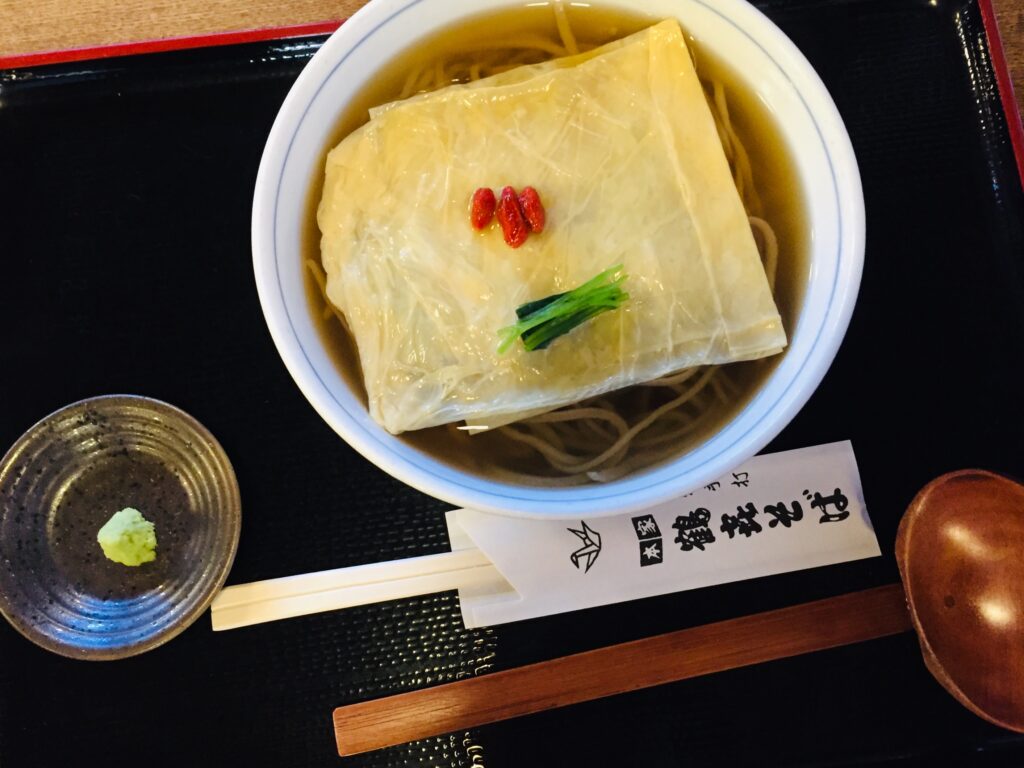 ---
Access
By Train:
*Japan Railway (JR): JR Hieizan Sakamoto Station (Kosai Line)
* Keihan Electronic Railway: Sakamoto Hieizan-guchi Station (Sakamoto Ishiyama Sakamoto Line)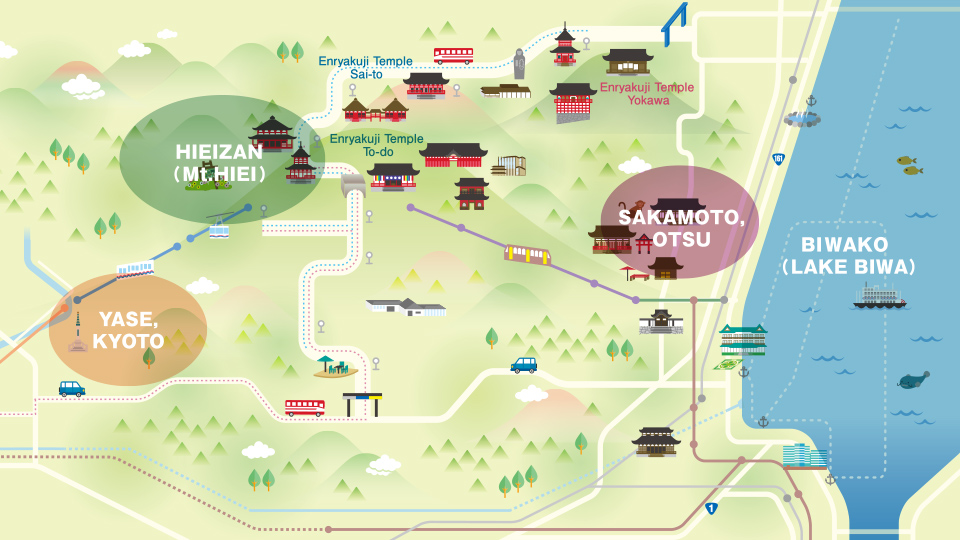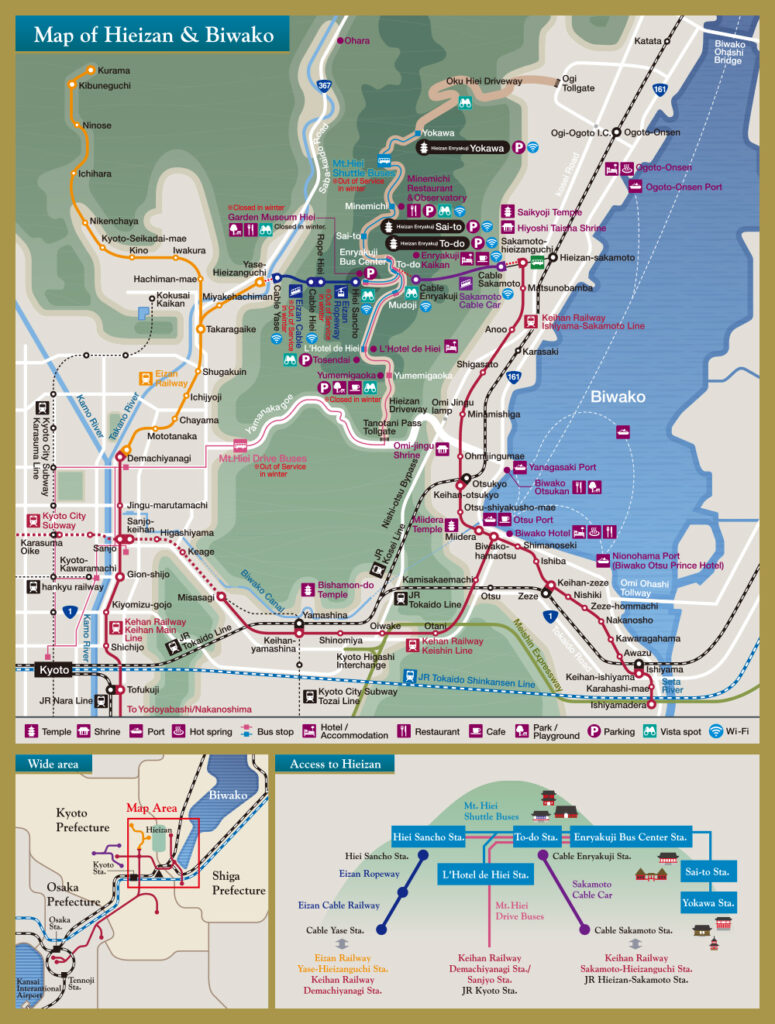 ---
Discounted Tickets
If you are going to visit Sakamoto or Mt. Hiei, we recommend the following tickets to you for money saving and convenience. You can pick up the best one based on your travel plan and sight-seeing route.
Since Mt. Hiei straddles the border between Kyoto and Shiga Prefectures, you can either access Mt. Hiei from the Kyoto side (Yase route) or the Shiga side (Lake Biwa & Sakamoto route).
◎ Sakamoto Bus & Cable Ticket (Adult :1800yen /Child: 900yen)
-Recommended to those who only visit the town of Sakamoto.
-Unlimited ride on Sakamoto Cable & Kajok bus # 31, 39, 41 in Sakamoto area for visiting the temples; discount for restaurants and temples.
◎ Hieizan Free Pass (Adult 3500yen/ Child 1600yen)
-Recommended to those who visit Enryuakuji Temple + Sakamoto. This ticket allows you to travel either from Kyoto or Shiga side and then finish at Shiga or Kyoto side.
Covered areas: Eizan Railway,Eizan Cable Car & Ropeway from Yasei to Mt. Hiei Summit, Mt. Hiei shuttle bus, Free entrance for Enryakuji Temple, Sakamoto Cable and Kojak bus (Hiezan Sakamoto station to Sakamoto Cable Station); discount for restaurants and facilities.
◎ Pilgrimage to the Hieizan Enryakuji Temple by Keihan Line (Adult: 3700yen/Child 1700yen)
-Recommended to those who plans to visit Mt. Hieizan from Kyoto or Osaka by Keihan Railway
-Covered areas: Keihan Main Line, Eizan Railway,Eizan Cable Car & Ropeway from Yasei to Mt. Hiei Summit, Mt. Hiei shuttle bus, Free entrance for Enryakuji Temple; discount for restaurants and facilities.
http://www.keihan.co.jp/traffic/valueticket/global/en/pdf/hieizan_keihan.pdf?20210401 (ENG)
---
More Ticket Information:
https://www.hieizan.gr.jp/ticket/ (JPN)
All the above tickets are sold at Kansai Tourist Information Center Kyoto , please feel free to visit this tourist center to get smart tips or ticket advice for your trip.
---
Read More About Cool Places In Kansai
---
Latest Contents

Enjoy Kansai with KTIC
Tourist Information / PASS / WIFI / Day Tour
Kansai International Airport (KIX) T1
Open Everyday 9.30 – 17.30
Kyoto Tower 3F
Open Everyday 10.00 – 17.00