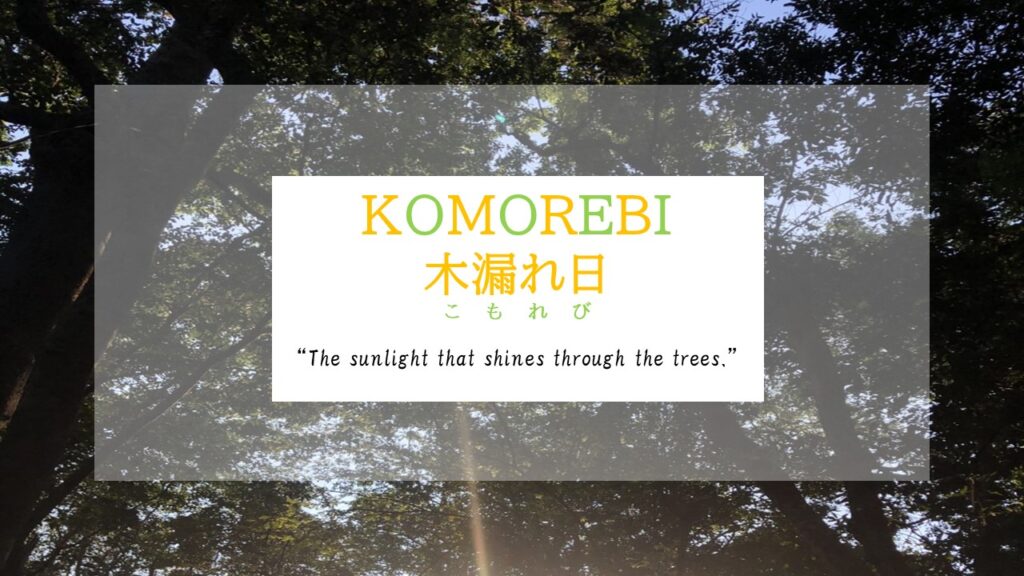 Interesting Japanese Words: Komorebi
Throughout my years of living in Japan, I have come across many beautiful and interesting Japanese words that do not exist in English, or are impossible to explain in a single Japanese word.
---
Have you ever walked through a forest or stood under a blanket of trees admiring the sparkle of light that shines through the leaves and wondered if somewhere in the world, there is a single word to describe such thing?
---
Well, in Japanese there is a particular word for that.
木漏れ日 (こもれび)
KOMOREBI
---
Explanation
This word explains the phenomenon of sunlight that peaks and shines through the small spaces between the leaves of the trees that stand tall over our heads.
The next time you see sparkling light that peaks through the tree's leaves, think about interesting Japanese words like "komorebi" and appreciate the little magical things that nature brings.
---
Read more about interesting Japanese culture!
---
Latest Contents

Enjoy Kansai with KTIC
Tourist Information / PASS / WIFI / Day Tour
Kansai International Airport (KIX) T1
Open Everyday 9.30 – 17.30
Kyoto Tower 3F