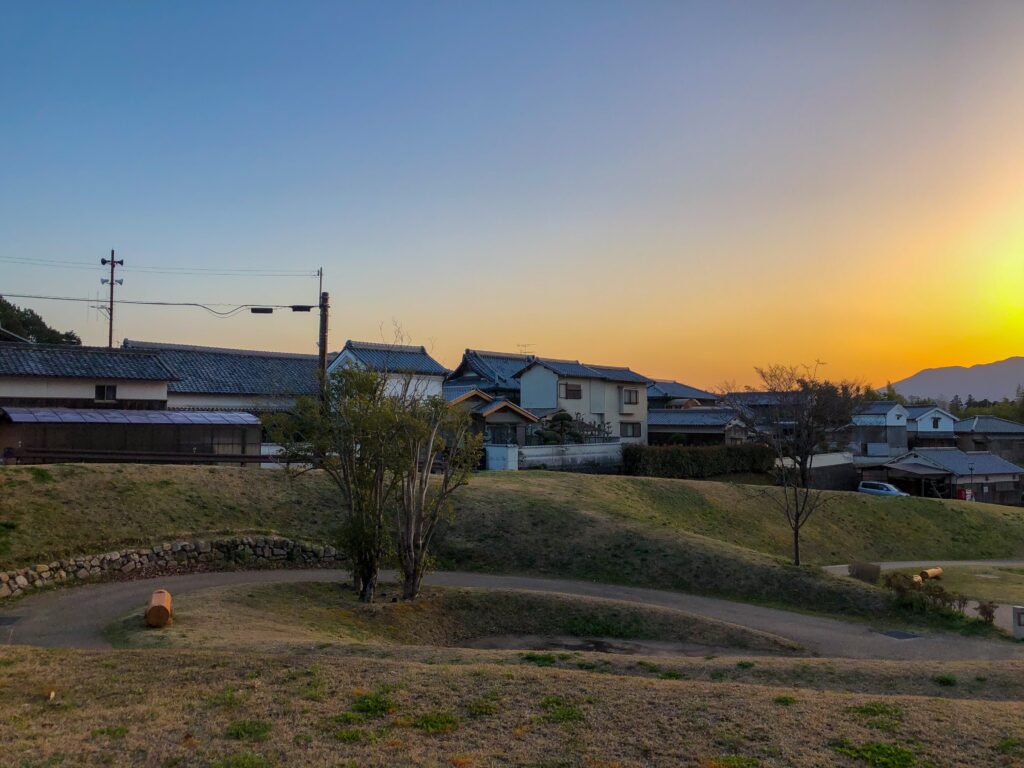 Asuka Village Homestay in Nara Prefecture
Have you ever thought of spending the night at a Minpaku (homestay) during your time in Japan? Instead of spending all of your nights at a hotel during your time in Kansai, stay a night or two at a local house in Asuka village. Experience the local lifestyle and learn how to cook delicious local food with the Okami-san (house owner)!
Asuka Village Town
Asuka is a historic town in Nara Prefecture and was once the political center of Japan. There are law restrictions on construction and other civil engineering operations to preserve the historic sites and scenery. Thus, you can emerge yourself in the natural peaceful scenery and truly relax your soul.
Homestay Minpaku Kitora in Asuka Village
The place we stayed at was called Minpaku Kitora, a lovely renovated Japanese style house with the perfect balance of traditional and comfortable modern facilities. The house is surrounded by a lovely environment with hills and parks where you can go and enjoy the sunset and the stars.
Omotenashi (Japanese Hospitality)
After arriving at the house, the Okami-san greeted us warmly at the door and led us through her beautiful Japanese style garden. She showed us around and offered us some hot tea with her special homemade Japanese dessert. I looked around at my surroundings while enjoying the dessert and started to feel at home.
A Peaceful Sunset in Asuka Village
The Okami-san later gave us a mini-tour around the neighborhood. She explained briefly about the history of the place and recommended some spots for watching the sunset. She then left us to go back and prepare for our dinner. We found some benches on a hill and relaxed while taking in how gorgeous the landscape was. There's something indescribable about the peaceful natural atmosphere of this town.
Learn How To Cook Japanese Dishes
After enjoying the sunset, we headed back to the house and the Okami-san invited us to the kitchen to help her prepare our dinner. We had so much fun during the process and learned some easy healthy dishes we could make back at home too!
Local Asuka Village Dinner
The dinner was amazing. We made the special local hot pot called "Asuka Nabe" which the soup is made from miso (Japanese bean paste) and milk. The ingredients were chicken, various vegetables, tofu, and noodles. There were several other side dishes such as grilled eggplants and grilled Asuka pork. We couldn't stop talking about how delicious, healthy and satisfying the food was.
Starry Nights and Herb Infused Outdoor Hot Bath
After dinner we enjoyed the outdoor hot bath while gazing at the stars. The Okami-san mixed the bath with a medical herb called "Angelica Acutiloba" (Tōki in Japanese) which is a special local product of Asuka Village. The cold, peaceful, quiet nighttime atmosphere allowed us to sit with our thoughts and relax the night away.
Breakfast
We woke up the next day and were greeted with a warm good morning and a beautiful, healthy, homemade breakfast.
Personal Thoughts
The sweet Okami-san felt like a mother to me and I missed her a lot after leaving. My experience at this guesthouse was very relaxing and mind refreshing. I really felt like I was taking a break from my busy life to slow down and enjoy the slow paced moments. When I need to relief stress and take a break from reality, I will stay at a local homestay somewhere again. It will be my little weekend escape.
Details
Price: 12,000 yen per person (Includes dinner + breakfast)
or 8,000 yen per person (Excludes meals)
Check in: 4pm
Check out: 10am
Website: https://asuka-kitora.com/
---
Latest Contents

Enjoy travelling Kansai with KTIC
Tourist Information / PASS / WIFI / Day Tour
Kansai International Airport (KIX) T1
Open Everyday 9.30 – 17.30
Kyoto Tower 3F
Open Everyday 10.00 – 17.00