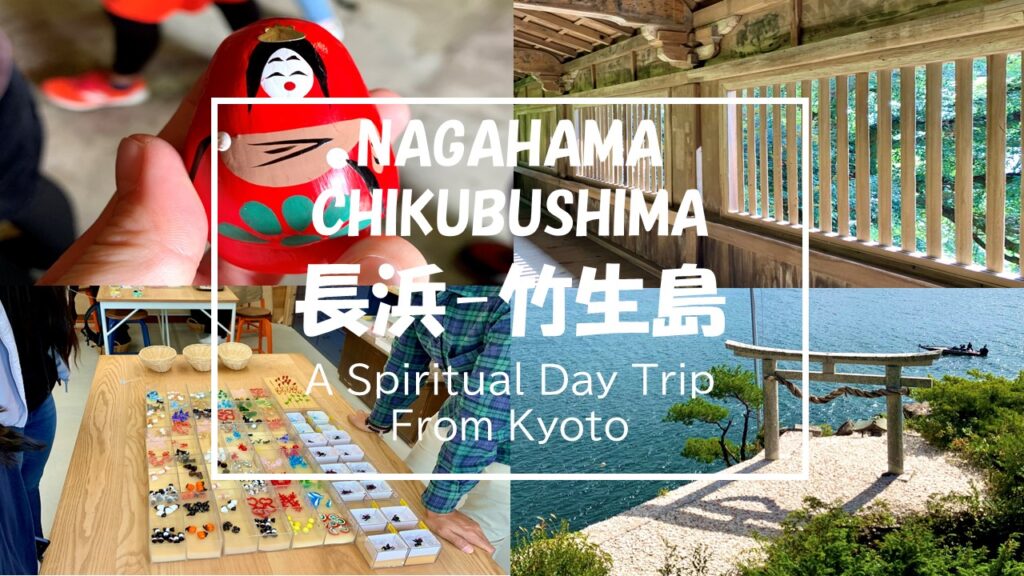 Nagahama Area & Chikubushima Island: A Spiritual Day Trip from Kyoto
Have you heard of Nagahama Area or Chikubushima Island? How about Shiga Prefecture?
Not many people know about Shiga Prefecture yet. But if we talk about the largest lake in Japan, Lake Biwa, it might ring a bell. Lake Biwa is actually located in Shiga Prefecture!
Shiga Prefecture is often overshadowed by its popular neighbor Kyoto and what many people don't know is that Shiga has so much to offer! Thanks to it being lesser-known, it is not crowded and the scenery is left unspoiled by mass tourism.
Out of all the exciting places we want to introduce to you in Shiga, in this article we are going to take you on a spiritual day trip with us to Nagahama area, and Chikubushima island!
Come along and see what these special places has to offer!
SUBSCRIBE
AND BE THE FIRST TO GET NOTIFIED ON NEW POSTS
---
Related Article
---
⭐
Nagahama Area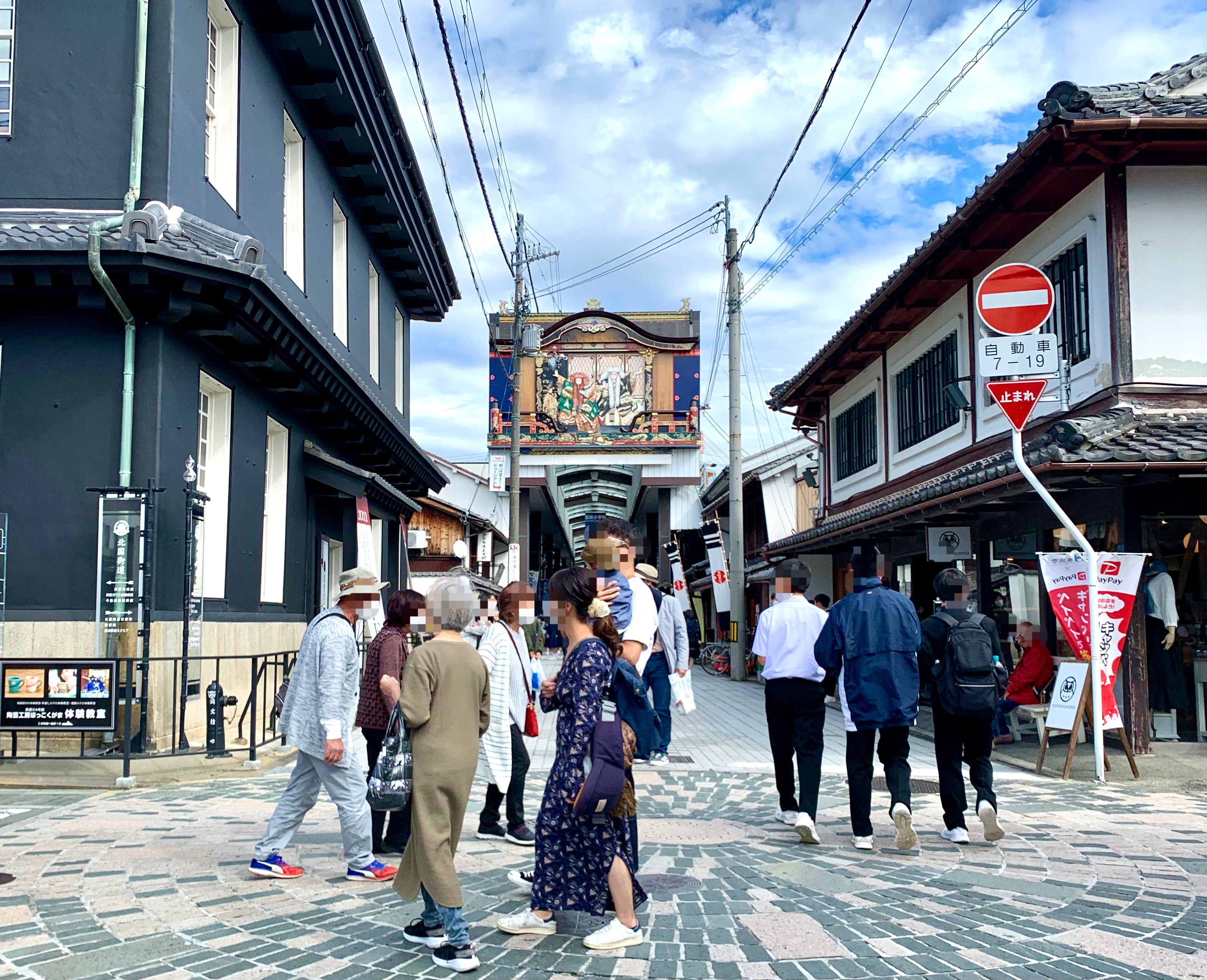 Visiting Nagahama,
Shiga Prefecture
Find out more information such as maps, access, events, and activities from Biwako Visitors Bureau .
---
⭐
Chikubushima Island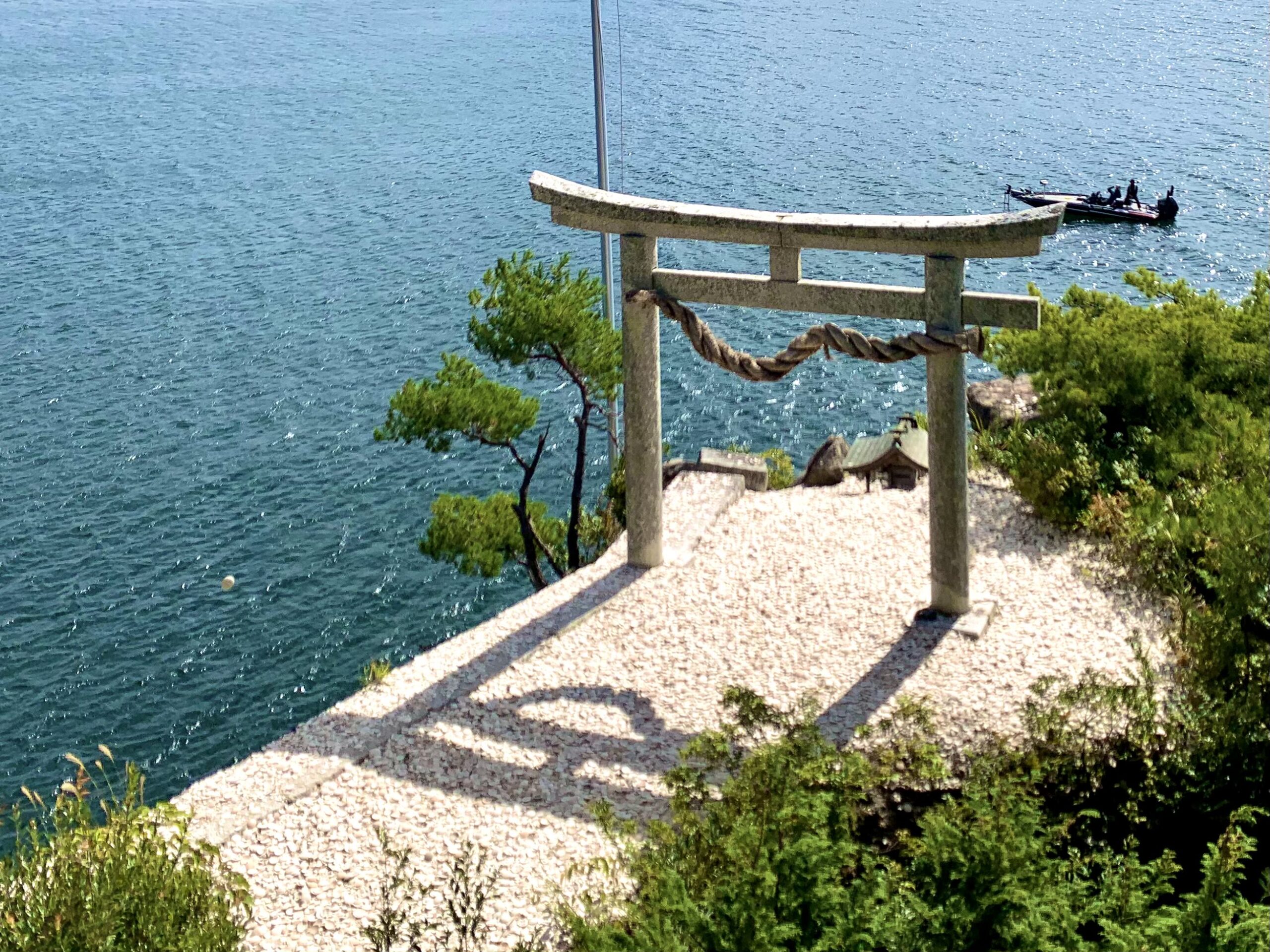 Visiting Chikubushima Island,
Shiga Prefecture
Find out more information such as maps, access, and activities from Biwako Visitors Bureau.
---
ℹ️
Nagahama Day Trip.. Let's go!
8:30
After saying our good mornings and introducing ourselves to our fellow travelers for the day at Kansai Tourist Information Center (KTIC) Kyoto Tower, we headed out to Kyoto Station to begin our journey!
Everyone seemed very excited including us!!
---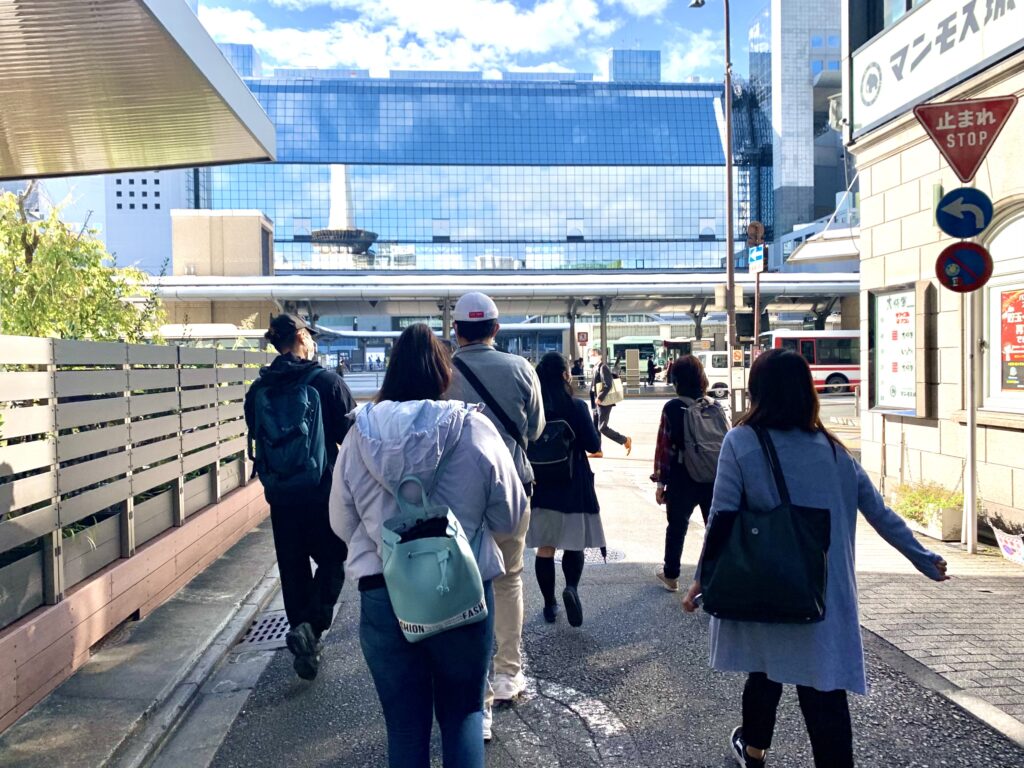 9:10-9:29
The train from Kyoto Station to Maibara Station took roughly 20 minutes and with what felt like a blink of an eye, we have arrived!
---
9:35-9:55
After arriving to the station, we got on the taxi that took us to Nagahama Harbor, which is where we will board our boat to Chikubushima Island!
We heard that Chikubushima Island is a very famous power spot so we couldn't wait to go and feel all the spiritual power!!
---
10:10-10:40
The boat ride from Nagahama Harbor to Chikubushima took around 30 minutes. We sat near the window because we wanted to see the beautiful scenery of the largest lake in Japan; Lake Biwa!
For those of you who had experience seasickness before, you might want to prepare for that!
---
🏝️
Chikubushima Island
Since the ancient times, Chikubushima Island is known as one of the most powerful spots for spiritual energy! It is believed that the island is home to the god of water who is worshipped for providing safe water travels.
On the island, you will find Hogonji Temple and Chikubushima Shrine (Tsukubusuma Shrine) along with other exquisite sceneries!
10:40-12:05
We arrived on the island and took a deep breath of the fresh island air! This is probably our first time on a freshwater island!
As we walked around Chikubushima island, we found that there was so much to see and do! One of our favorite activity was to write our wish and put it inside the cute little red doll. My wish was to be able to come back to Chikubushima soon! I hope this wish comes true!!
---
12:05-12:35
After taking our time to explore the beautiful spiritual island of Chikubushima and filling our spirits with good fortune and luck, we got on the boat and headed back to Nagahama Harbor.
---
12:40-12:45
Before we knew it, we had arrived to Nagahama Harbor and got on the Taxi to our next exciting destination!
---
🍱
Lunch @ Kurokabe Square
Kurokabe Square, which literally translates to 'black wall square', is a sightseeing complex that uses existing historical structures. The complex is dotted with around thirty facilities, such as shops, galleries, restaurants, cafes, and even glass crafting centers! The facility's appeal point is that it uses warehouse and merchant houses built between the Edo and Meiji period (1603-1912).
12:50-13:50
Lunch time was very unique! We were able to choose our own restaurants in Kurokabe Square from the list that were given to us in the morning.
Today we felt like eating Nagahama's famous dishes so we went with the Noppei Udon Noodles and the Yakisabazushi (grilled fish suchi) set!
---
🥃
Sand Blasted Glass Workshop
13:55 -14:55
It's time to get creative! Since Kurokabe Square is famous for its glass products, we joined a workshop where we learned about different glass products and even made our own masterpieces!
We got the chance to make our own sandblasted glass where we could customize and design it to our own liking! It was also fun to peek over and see what our friends were making too! Everyone is so artistic!!
---
🚶🏽‍♀️
Walk Around Kurokabe Square
14:55-16:00
While waiting for our sand blasted glass to complete its procedure, we had about an hour to explore Kurokabe Square. We walked around to see the interesting architectures, and the different shops they had! We bought some souvenirs to bring back to our friends too!
---
16:05-16:35
After collecting our creative master pieces; our sand blasted glass, we headed to our noble steed; the taxi. The day is coming to an end and it felt like the whole day went by so fast! We had so much fun!
---
It's time to leave our special Nagahama…😥
16:53-17:12
The day has come to an end and it is time to head back to Kyoto. It is sad that the fantastic day has ended but we were left with amazing memories from our journey today! We made a wish to come back on our wishing doll, so we hope that wish comes true soon! 🙏🏻🙏🏻
With just a short train ride from Kyoto, Nagahama area – Chikubushima Island and its mysterious, unique landscapes awaits for your visit. 💚
SEE YOU AGAIN NAGAHAMA AREA & CHIKUBUSHIMA ISLAND!!🥰🥰
---
Join Us In Nagahama & Chikubushima Island!
**Due to the current COVID-19 situation, tour operations are postponed to April.**
---
Share Your Nagahama Experience!💛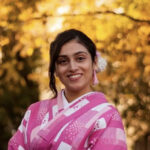 "Hope is a strange thing."

— Kanika, Environmental Management Student in Kyoto
"The best thing about the tour was the guide that explained everything in English. As foreigners, it is always a challenge the significance of so many tourist places." ⭐
"The trip had all sorts of activities that catered interests of all age groups. I would recommend it to everyone from teenagers to people who often travel with their families." 💚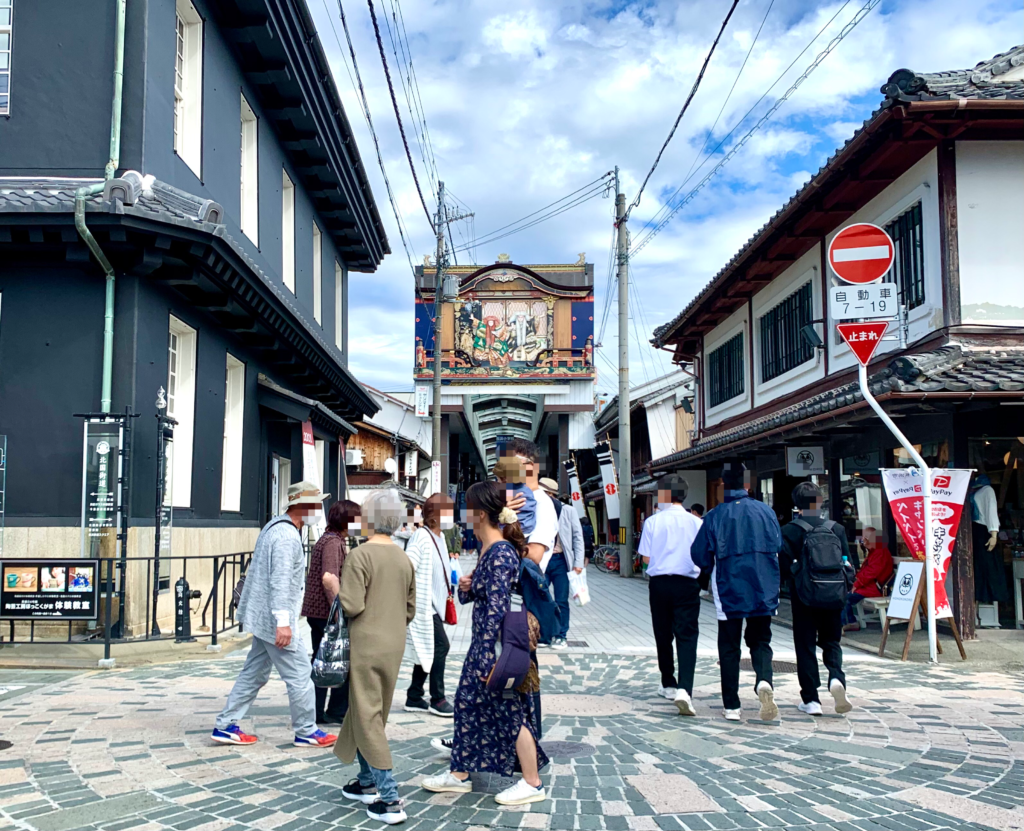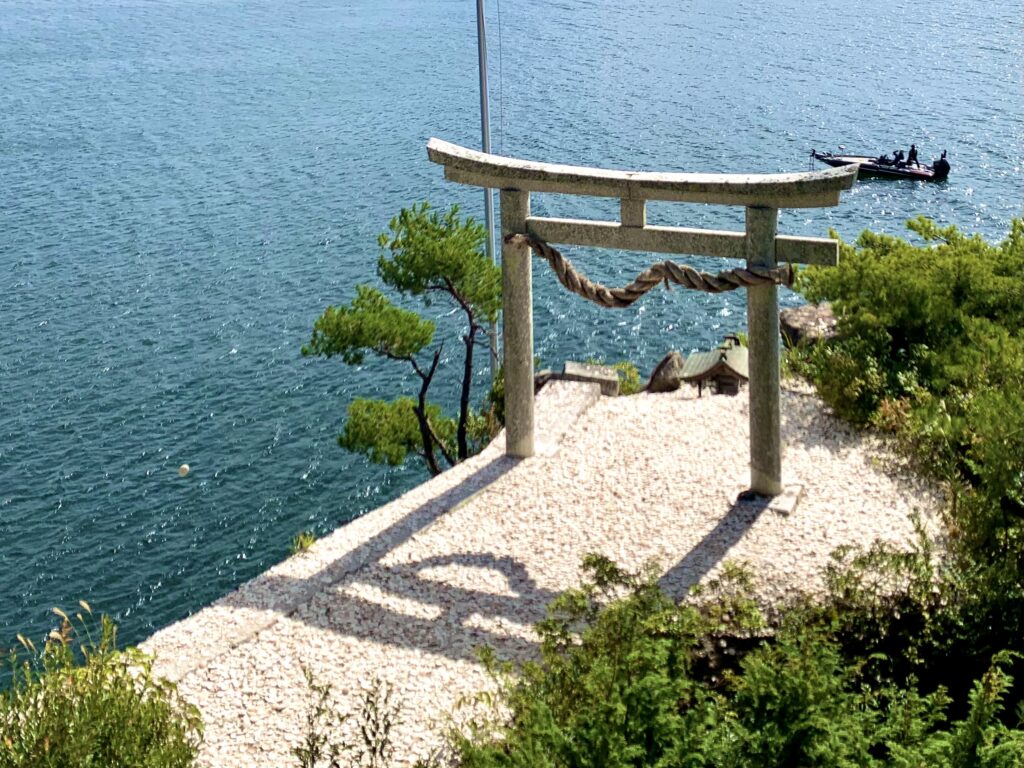 "I learned about the significance of historical places on the island including the architecture of the temple."
"The guide was so kind and made the trip so much fun!" 🥰🥰🥰🥰🥰
---
Latest Contents

Enjoy Kansai with KTIC
Tourist Information / PASS / WIFI / Day Tour
Kansai International Airport (KIX) T1
Open Everyday 9.30 – 17.30
Kyoto Tower 3F
Open Everyday 10.00 – 17.00