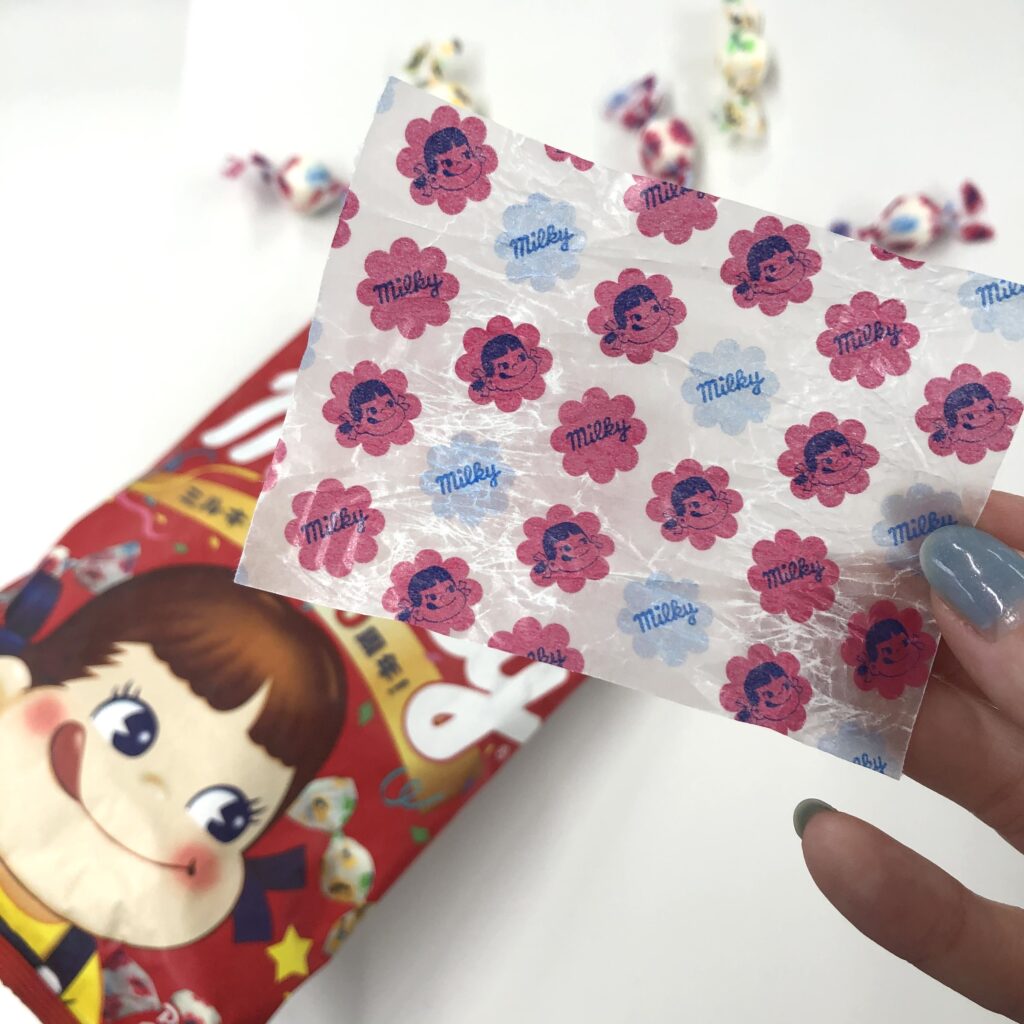 Japanese Lucky Charm: Milky Candy's Peko-chan
Have you seen this particular candy in Japan before? This is a popular Japanese candy called "Milky" which -you guessed it- tastes like milk. The mascot "Peko chan" is widely famous. If you come to Japan, you would probably see Peko chan's face on t-shirts, cosmetics and even billboards!
---
🍭Milky Candy & Peko-chan🍬
I received some of this candy today and heard something interesting from my Japanese colleagues!
Apparently if you find 10 faces of "Peko-chan", (the little mascot girl), on your candy wrap, it is your lucky day! Something like a four leaf clover.🍀
However, only the faces where the flower doesn't get cut off from the wrap counts. This means that all the petals around the face must be inside the wrap!
🍭Milky Candy Lucky!!🍬
So if you find 10 faces of Peko-chan perfectly placed on the wrapping paper, don't forget to show it to your Japanese friends and tell them how lucky you are!
What are some weird or intresting lucky charms in your country?
*THIS IS NOT A PAID ADVERTISEMENT*
---
Read More About Japanese Snacks Here
---
Latest Contents

Enjoy Kansai with KTIC
Tourist Information / PASS / WIFI / Day Tour
Kansai International Airport (KIX) T1
Open Everyday 9.30 – 17.30
Kyoto Tower 3F
Open Everyday 10.00 – 17.00