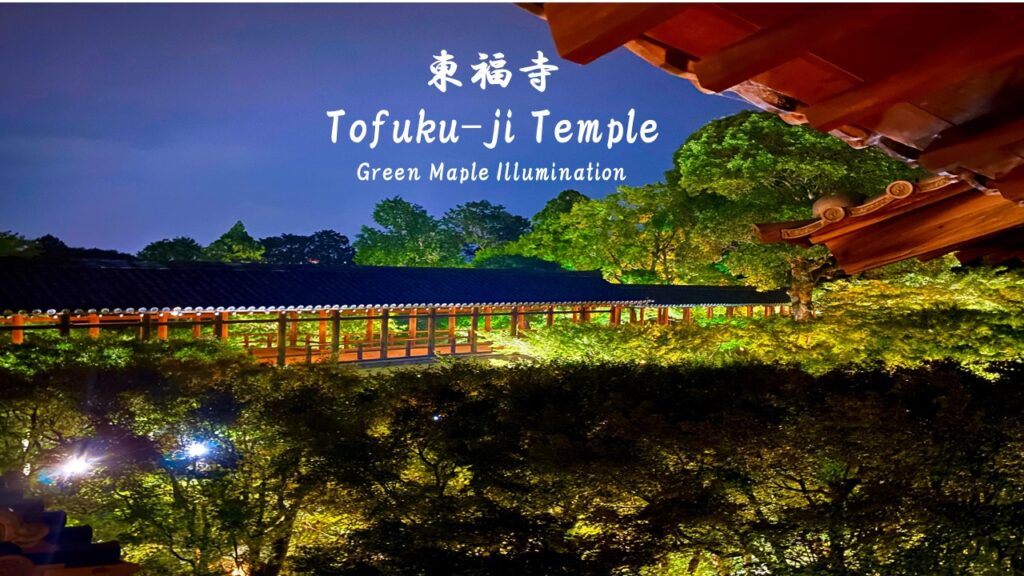 Tofuku-ji Temple Kyoto: Green Maple Illumination (With Video)
This article will provide you with information of the Green Maple Illumination at Tofuku-ji temple as well as a short video clip to give you a glimpse of the beauty of the lit up green maple leaves.
---
Basic information
Green Maple Illumination at Tofuku-ji Temple, Kyoto.
Tofuku-ji Temple, renowned for its autumn foliage, is also beautiful for the lush green maple leaves. It is the first time in history for the temple to launch a light-up event during this fresh green season. The maple trees are lit up along with historical buildings and gardens which are designated as national treasures.
When : 4th June 2021 – 9th August 2021 6:30PM-9:30PM (Last entrance 8:30PM)
Where: Tofuku-ji Temple Kyoto
Ticket Price: 2,500yen (advance ticket)
*Tickets sold at Kansai Tourist Information Center Kyoto (3/F Kyoto Tower, in front of JR Kyoto Station)*
Website
Facebook
MAP
Tickets are also available at the entrance but the price will become a bit more expensive (2,800yen).
---
Tofuku-ji Temple Access
Train: Tofuku-ji is a ten minute walk from Tofukuji Station on the JR line and the Keihan line.
Bus: From Kyoto station, take bus number 88 or 208 and get off at Tofukuji bus stop. After getting off, the temple is a 4 minute walk away.
---
Tofuku-ji Illumination Video Clip
Calm, peaceful, mysterious atmosphere…
---
Tofukuji Temple Illumination
Once you walk through the entrance, you feel like you have walked into a different world. The lights, the peaceful environment, the mysterious atmosphere, and the soft traditional Japanese instrumental music puts you in a different mood. I was surprised by beauty of the gardens and the rich green maple leaves that spread across the land. The soft illumination lights accentuates their beauty and gives them a different view from the daylight.
One of the special parts of this event is that we are allowed to take photos of the Main Hall (Hondo), which is usually restricted. Entering is not allowed but we were able to take some photos from the outside and took some photos of the mighty dragon art on the ceiling!
One of my favorite part was the Japanese rock garden (枯山水, karesansui), or often called ZEN garden. I was particularly drawn to the sand that was raked to represent the ripples of water. It is said that they were made to imitate the essence of nature instead of its true appearance. It also serves as an aid to meditation about the true meaning of existence. How cool is that?
On the Tsutenkyo bridge lies the most popular view of the lush maple trees. As you walk through the walkway, you are surrounded by beautiful green scenery of the summer maples that span as far as your eyes.
---
Have you guys ever went to any illumination or light ups in Japan?
---
Related Article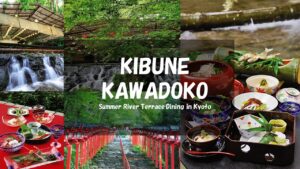 ---
Latest Contents

Enjoy travelling Kansai with KTIC
Tourist Information / PASS / WIFI / Day Tour
Kansai International Airport (KIX) T1
Open Everyday 9.30 – 17.30
Kyoto Tower 3F
Open Everyday 10.00 – 17.00