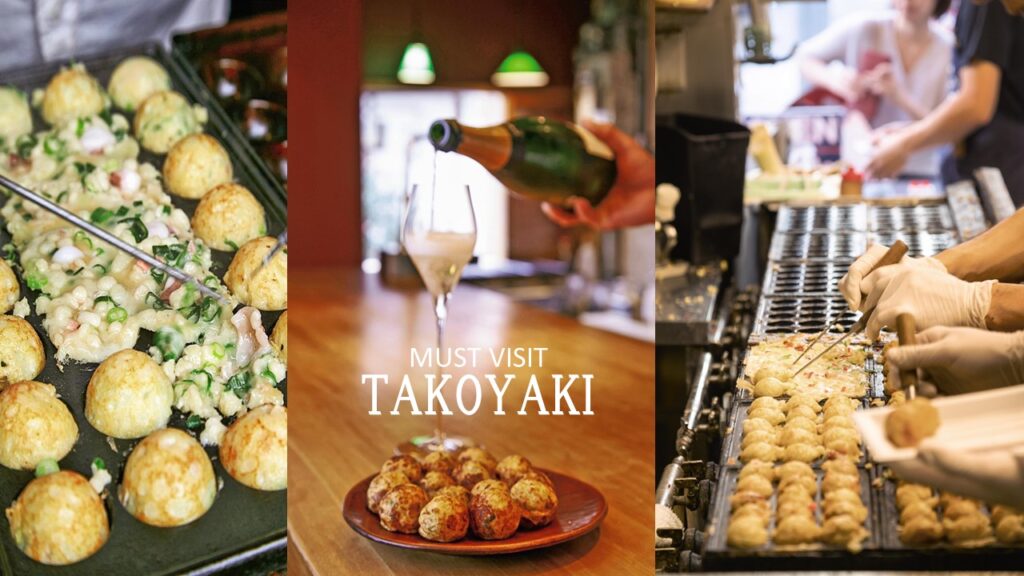 Takoyaki: 3 Must Visit Places in Osaka
If you visit Osaka and don't try Takoyaki, then you can't fully say that you have visited Osaka. Takoyaki is considered as one of Osaka's staple foods and is something you must add to your Osaka trip. There are sooooooooo many Takoyaki shops in Osaka which might it hard for you to choose. Luckily, we have narrowed it down for you and picked the three Takoyaki places that we think you should definitely visit!
*Takoyaki or Octobus Ball, is a famous Japanese street food made of flour based batter and filled with octopus and other ingredients. It is usually topped with Takoyaki sauce, mayonaise, seaweed, and dried bonito.
---
①
たこりき
Takoriki
A unique Takoyaki restaurant with a variety of sommelier-selected wines. They serve creative French dishes with selected seasonal vegetables together with their signature Takoyaki. You can also enjoy their variety of tasting menus such as Shio Cheese Takoyaki or Takoriki Onsen with hot dashi (soup stock).
---
②
甲賀流 本店
Kougaryu Main Store
The legendary store which started the standard flavoring combination using "Sauce and Mayonnaise". Seven different kind of Dashi (stock) like dried kelp and dried sardine are mixed into the batter with fresh octopus.
---
③
うまい屋
Umaiya
This store was founded in 1953. Since their Takoyaki is cooked by adding the batter slowly in arranged layers, the outside is crispy and inside is moist and soft. The flavor of the Takoyaki on its own is addicting, but you can also enjoy it with sweet sauce for a variety of tastes.
---
Check Out More Food Lists Here!!
---
LATEST CONTENT

Enjoy Kansai with KTIC
Tourist Information / PASS / WIFI / Day Tour
Kansai International Airport (KIX) T1
Open Everyday 9.30 – 17.30
Kyoto Tower 3F
Open Everyday 10.00 – 17.00