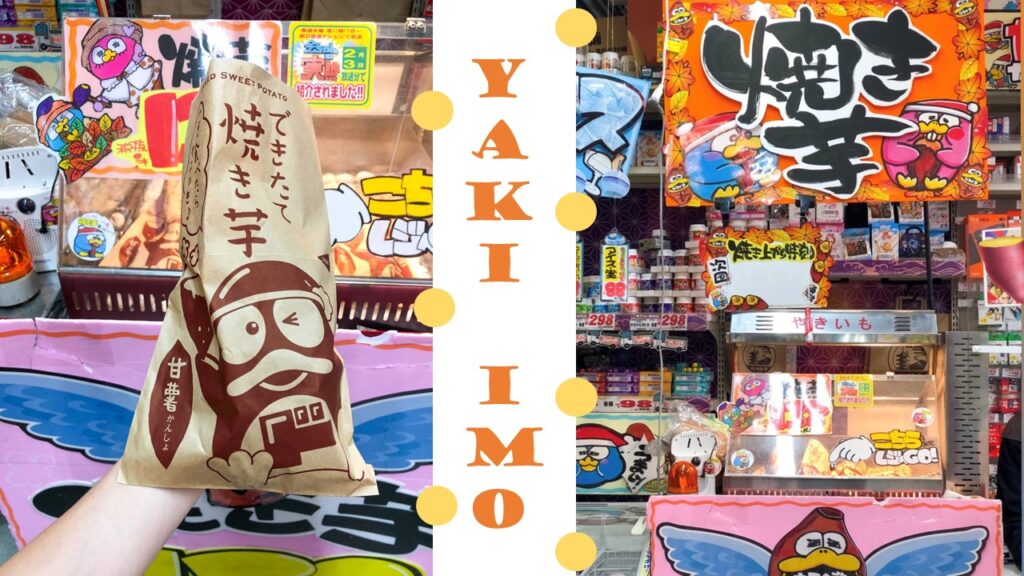 Japanese Sweet Potatoes: Soft, Sweet, And Good For Your Health
When someone mentions sweet potato, I am always reminded of the sound "iiiiiiiiiishiyaaaaaaaki imoooooooo" which translates to "stooooone raooooooosted sweet potaaaaatoessss". This is the sound that comes from a truck that drives around town selling stone-roasted Japanese sweet potatoes. 🍠🍠🍠
When I first tasted Japanese sweet potatoes, especially the ones that were stone roasted, I was moved by the taste. They are so soft, and sweet and have a subtle honey-like smell to it. A nutritious, delicious dessert gifted by nature!
This article is going to talk about the health benefits of Japanese Sweet Potatoes and my go-to place to get them in Japan!
---
🍠Health Benefits 🍠
Highly nutritious and rich in antioxidants.
Filled with fiber and promotes gut health.
High in Beta-carotene that supports your eye health and prevents vision damage.
Provides support for your immune system.
Contains an amino acid that is used by our body to produce neurotransmitters that regulate our mood.
---
🍠Ishiyaki-imo 石焼き芋(いしやきいも)
I personally like to eat sweet potatoes that are roasted by stones or what we call in Japanese "Ishiyaki-imo (石焼き芋、いしやきいも)". The sweet potatoes that are roasted this way are extra soft and sweet and have a nice aroma to it. It is like eating dessert!
Where To Find The Best Japanese Sweet Potatoes In Japan
The place I usually go to get the Ishiyaki-imo is at a "Don Quijote" store near my house. This is large a discount store with branches all over Japan that sells everything you can think of, from food to cosmetics to electric appliances, and most importantly, the most delicious stone roasted Japanese sweet potatoes!! They are also extremely cheap, costing less than 200yen ($2) !!!
Other than this, you can sometimes find them at your local super market, or at your local market or street food vendor. If you get lucky, you might come across a truck that sells it and sings "iiiiiiishiyaaaaaaki imoooooooo".
*THIS IS NOT A PAID ADVERTISEMENT*
---
Read More About Japanese Desserts
---
LATEST CONTENT

Enjoy Kansai with KTIC
Tourist Information / PASS / WIFI / Day Tour
Kansai International Airport (KIX) T1
Open Everyday 9.30 – 17.30
Kyoto Tower 3F
Open Everyday 10.00 – 17.00