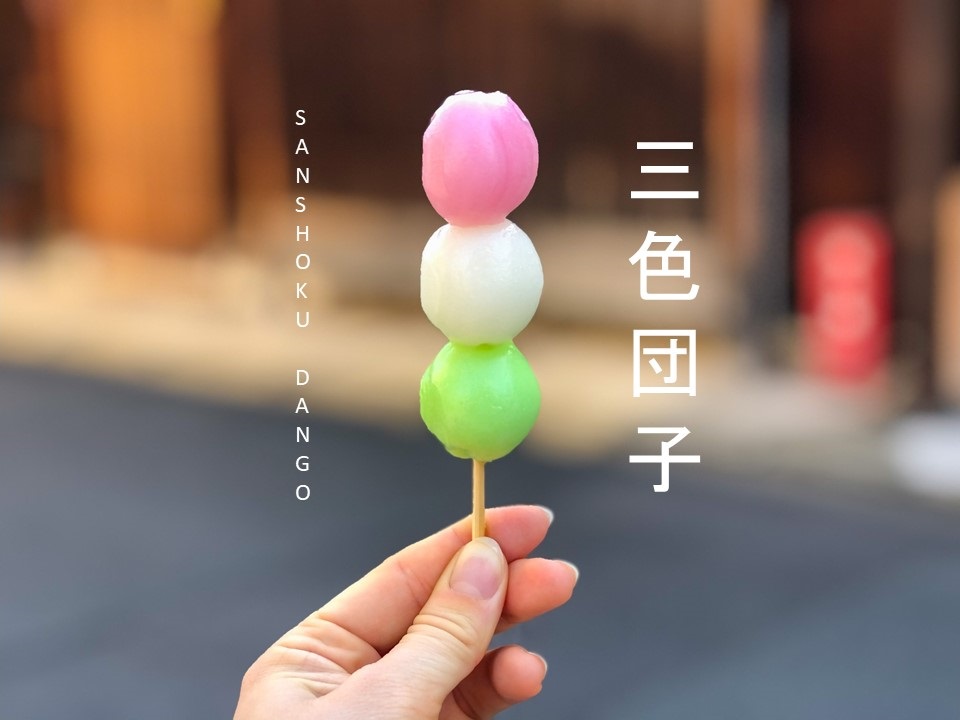 Sanshoku Dango: The Meaning Behind The Kawaii Dessert
Have you seen this emoji? 🍡 This is actually a Japanese dessert called "Sanshoku Dango" which literally translates to "three colored rice dumpling". The colors of the dumplings are not just chosen because it looks cute, but like everything else in Japan, it has a well thought-out meaning behind it! This article is going to talk about the meanings behind the three colors!
---
🍡Sanshoku Dango : Pink
The pink color represents spring and flowers, such as cherry blossoms and peach blossoms. It also represents spring's sunshine! This is to say that spring has officially arrived and the flowers are blooming!
🍡Sanshoku Dango : White
The white color represents the last snow that is melting away. This is to say that it is time to say goodbye to winter. Some people say that the white represents the color of "Amazake" which is a sweet traditional drink made of rice. Some also say that it represents the white warm and clear sky of springtime.
🍡Sanshoku Dango : Green
The green color represents the green colors that follows spring, especially the cherry blossom trees that turns green right after all the blossoms have fallen. This is to say that it is officially getting warmer and it is time to go outside and enjoy nature!
---
🍡The Three Colors Of Sanshoku Dango
The three colors together are images of the grassy land in spring, the spring sky, and the spring sunlight. The order of the three colors are green, white, and pink from starting from the bottom to the top, expressing the earth to the sunlight.
---
🍡Where To Find
You can find this at some grocery stores, convenience stores, or traditional sweets shops in Japan.
Have you tried this traditional Japanese dessert before?
What is your favorite Japanese dessert?
---
Read More About Japanese Desserts!
Latest Contents

Enjoy Kansai with KTIC
Tourist Information / PASS / WIFI / Day Tour
Kansai International Airport (KIX) T1
Open Everyday 9.30 – 17.30
Kyoto Tower 3F