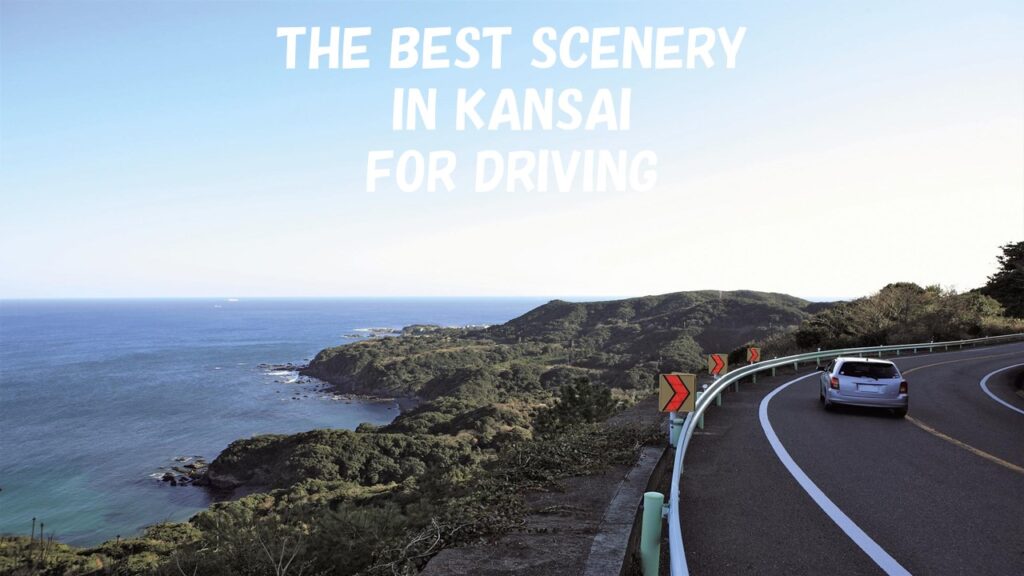 The 4 Best Ocean Scenery In Kansai For Driving
One of the best things to do on the weekend is to rent a car and go for a drive along the beautiful ocean coast. Especially during this time when social distancing is still a priority in these COVID-19 times. This article will introduce the best ocean sceneries around the Kansai region for you to enjoy a drive with your friends, family, boyfriend, girlfriend, or even by yourself!
---
The 4 Best Ocean Scenery In Kansai For Driving
🚗
1. Pearl Road (パールロード) (MIE)
This is a 23.8 km drive route connecting Onoura Ohashi Bridge and Ugata. It is a labyrinthine coastline overlapping with views of the sea and the mountains and represents the magnificent natural beauty of the Shima Peninsula. Enjoy the scenery from your car window while listening to cool road trip music.
---
2. Amanohashidate (天橋立) (KYOTO)
This is one of Japan's top three scenic sights. The view from the land is best enjoyed at the Kasamatsu Park. You can reach the area via cable car, chair lift or monorail train. It is a true place of special scenic beauty. You can also enjoy a drive around the area, park near a beach and have a dip! It is also a famous camping / glamping spot.
---
3. Engetsu Island (円月島) (WAKAYAMA)
Floating in the south just off the Rinkai inlet is Engsetsu Islet, a small uninhabited island. Its official name is Takashima Island, but has become Engetsu, meaning full moon, because of the circular opening of the marine cave in the center. The island is spectacularly beautiful in the evening which makes it Shirahama's prime evening scenery spot. Enjoy a drive here during the romantic sunset golden hour and you will not be disappointed.
---
4. Fishing Village in Ine (伊根の舟屋) (KYOTO)
Traditional buildings line up in close proximity to the seashore surrounding Ine Bay. The first floor faces directly to the sea and is functionally utilized as a place to load and unload cargo, while the second floor is for living spaces or guesthouses. Experience the local life of the people and the funaya houses as you stroll the alley. Staying at one of the guest houses is also a great idea to experience the local lifestyle!
---
Latest Contents

Enjoy Kansai with KTIC
Tourist Information / PASS / WIFI / Day Tour
Kansai International Airport (KIX) T1
Open Everyday 9.30 – 17.30
Kyoto Tower 3F
Open Everyday 10.00 – 17.00