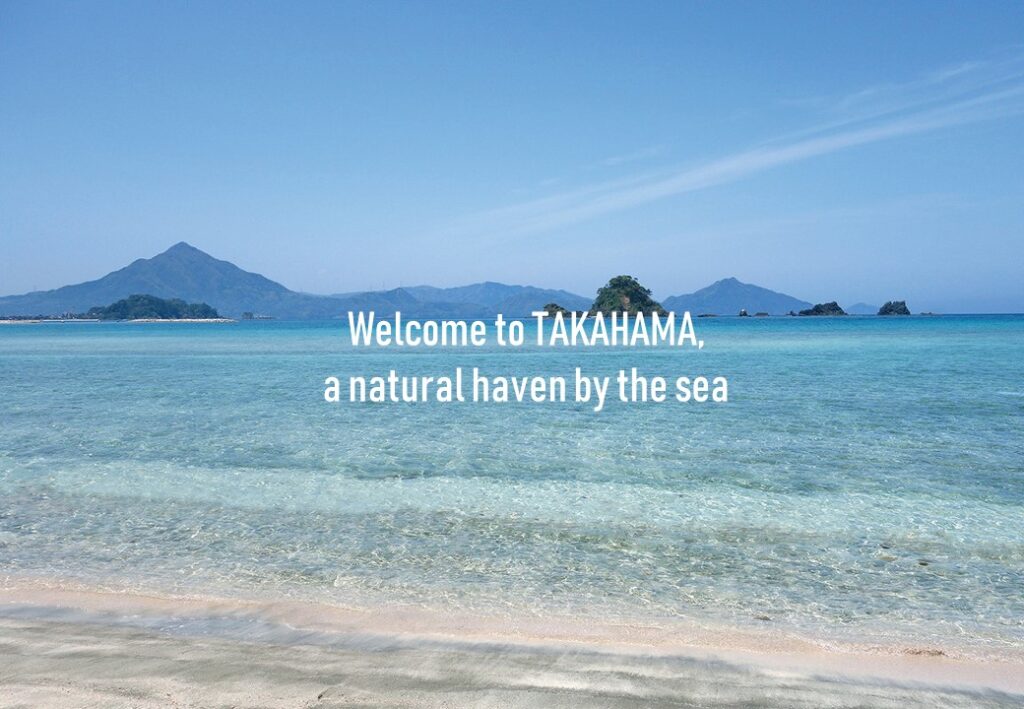 Welcome to TAKAHAMA, a natural haven by the sea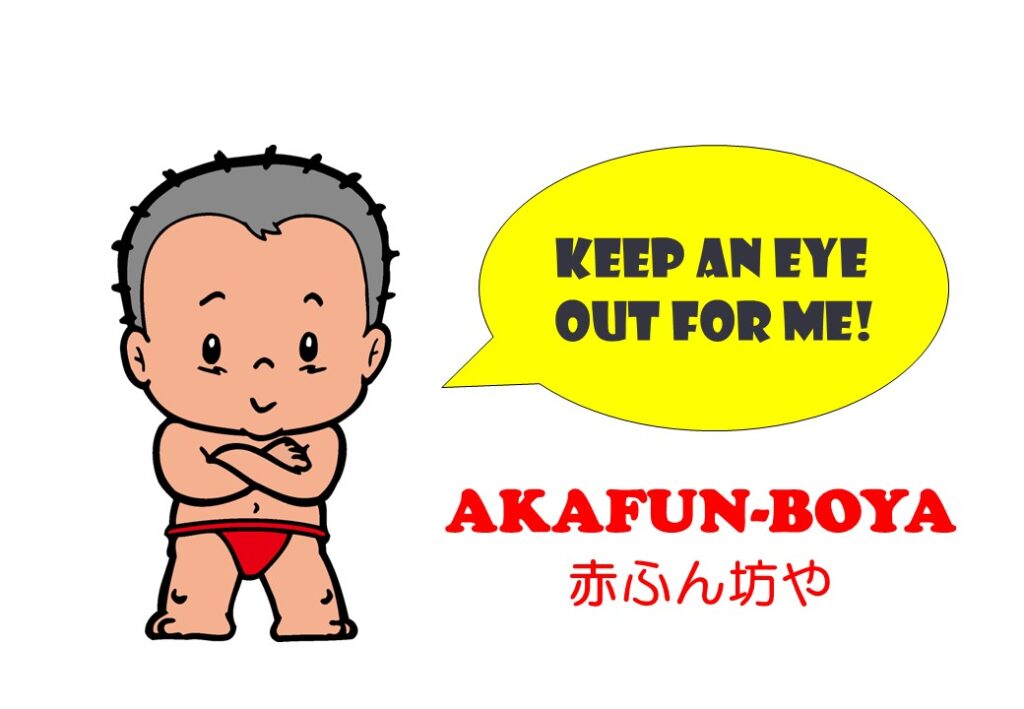 Hi everyone! My name is Akafun-Boya. I was born in 1988 to promote TakahamaTown. Today I will introduce about this beautiful town of Takahama to you. You'll see me pop up a few times throughout this article, so keep an eye out for me!
Where is Takahama Town?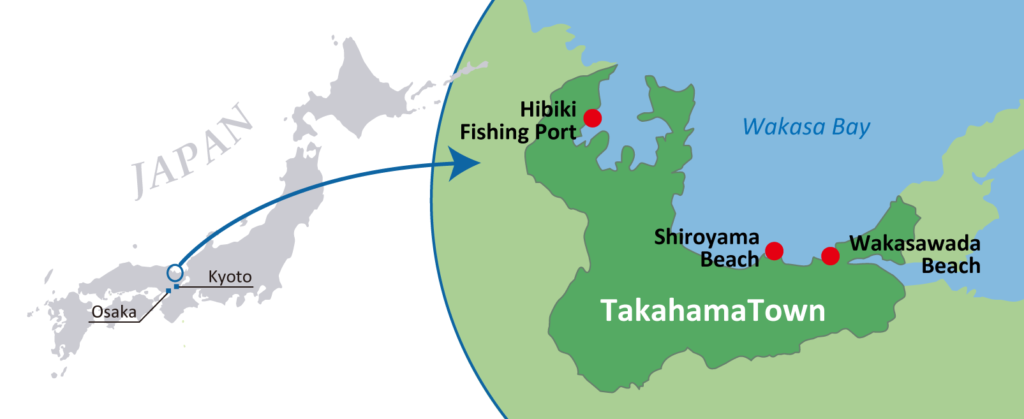 1. Explore sights and activities.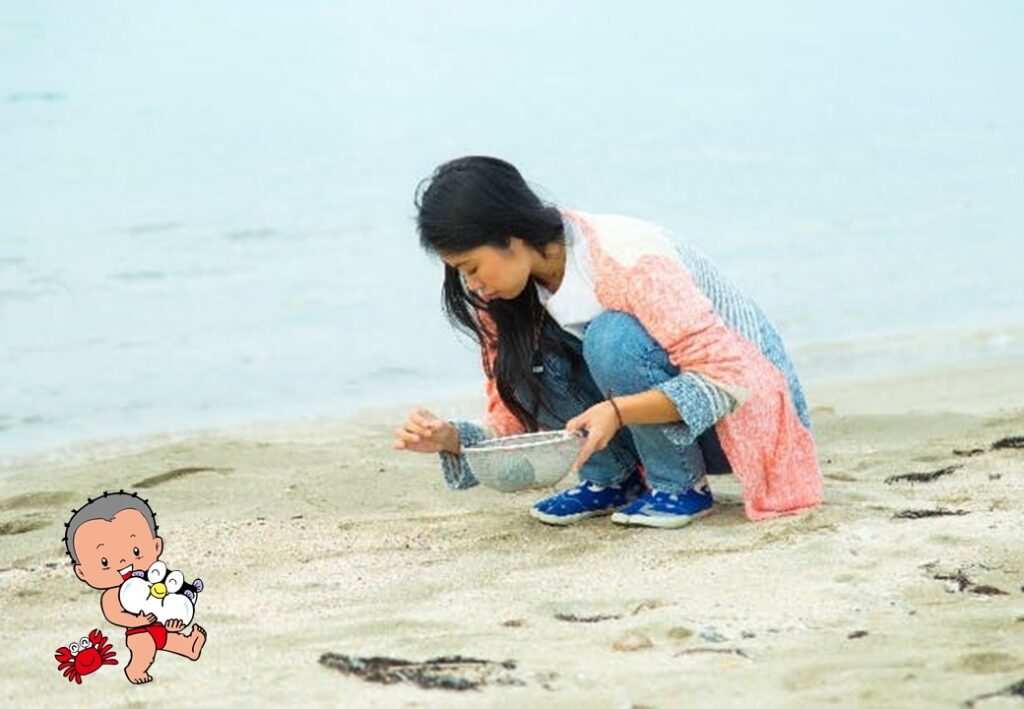 Takahama prides itself on its crystal-clear ocean water. Though the beaches are mostly popular in Summer, the water is especially clear and beautiful in spring and fall, and attracts many surfers throughout the winter months. The Wakasa Wada beach is the first beach in Asia to receive Blue Flag certification for meeting stringent environmental standards.
After beachcombing, visitors can enjoy candle making with plastic waste and seashells.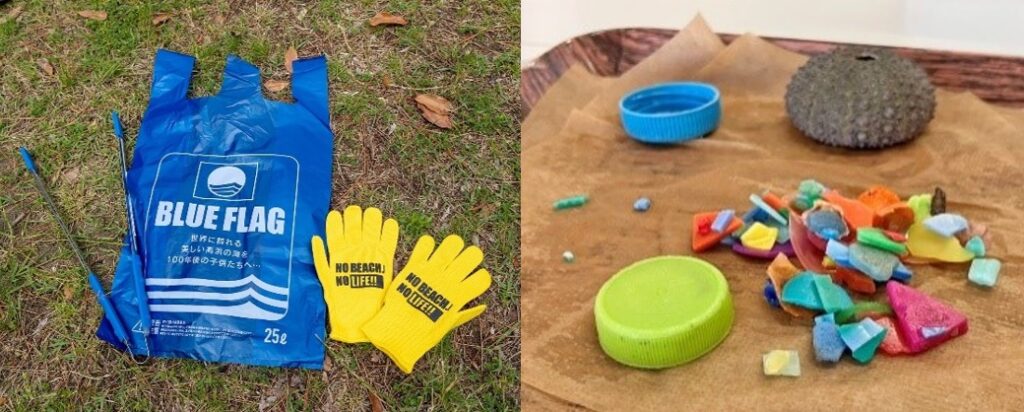 For marine activities, there are many options such as SUP, SUP yoga, surfing, and diving. The promenade along the beach is well maintained, so you can enjoy a refreshing bike ride while looking out at the ocean. It is also a popular year-round photo spot, making it ideal for strolling.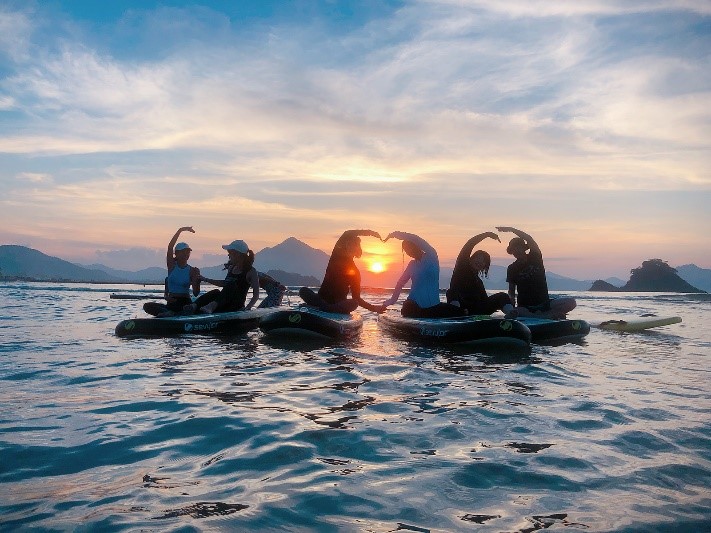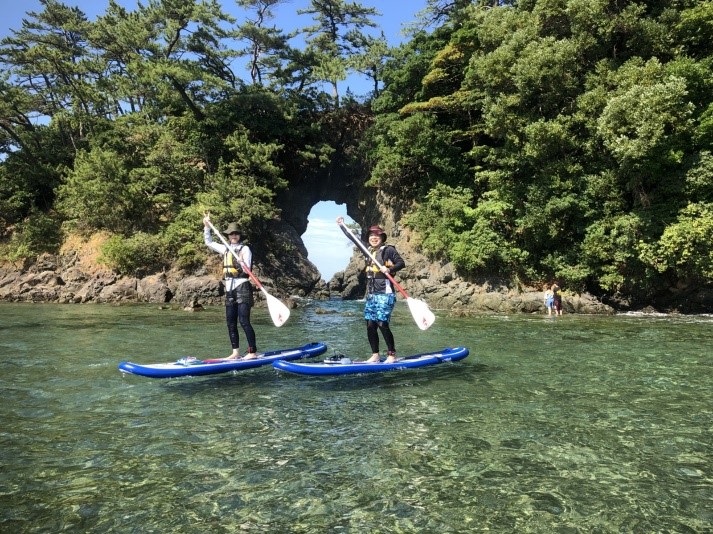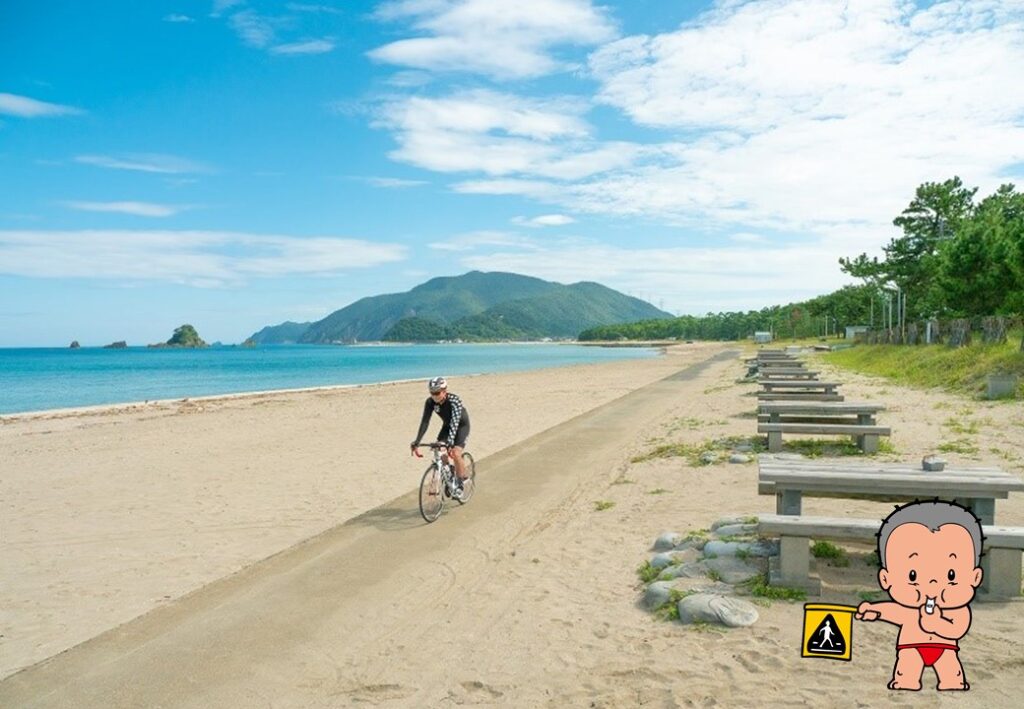 The sunset from Wakasa Wada Beach has been selected as one of the best 100 sunset spots in Japan.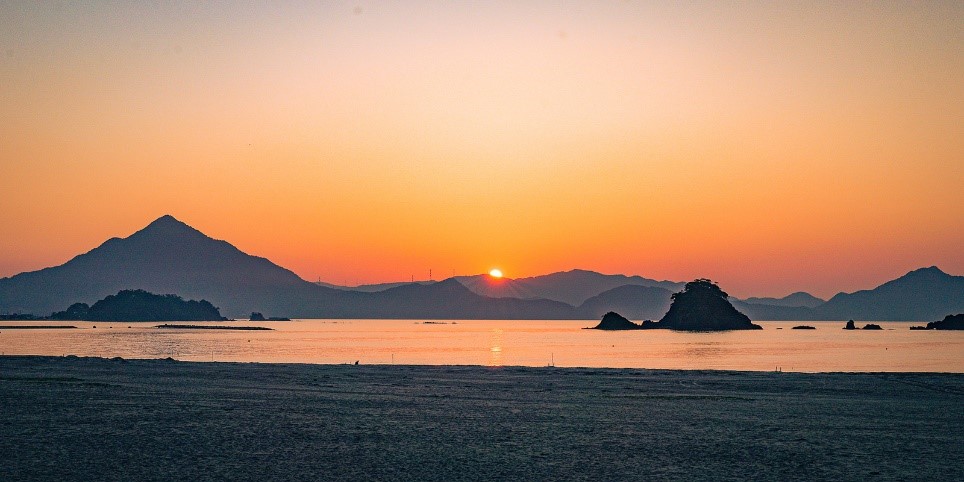 2. Mt. Aoba Wakasa Takahama's little Fuji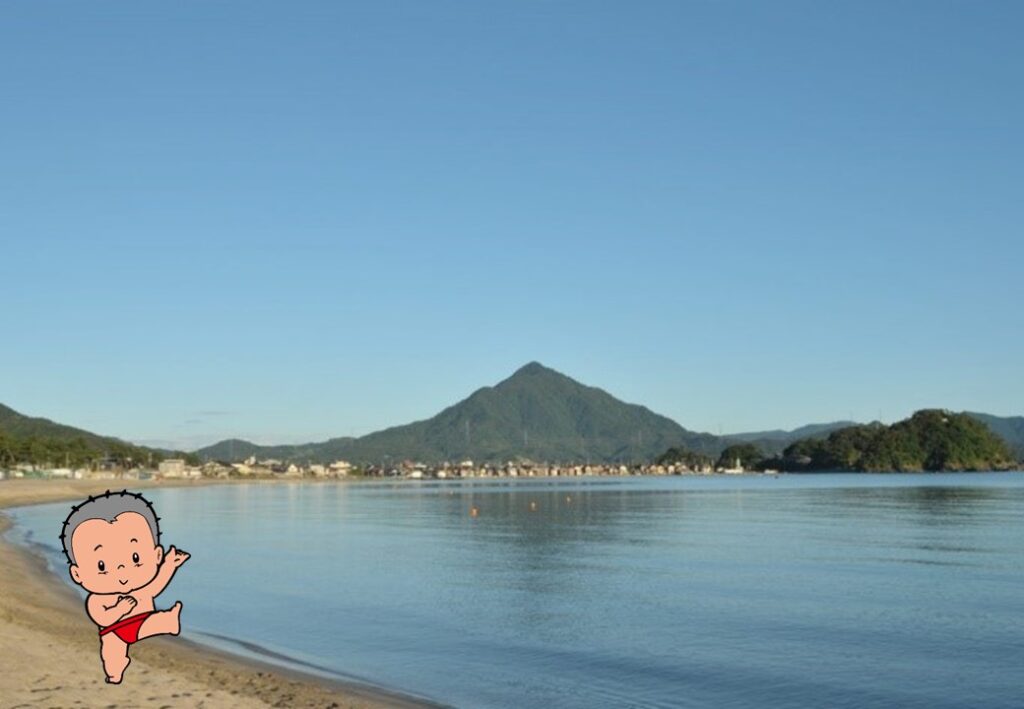 This symbol of the Wakasa region is nicknamed "the Mt. Fuji of Wakasa," and can be seen from nearly anywhere in town. This sacred mountain is dotted with Shrines & Temples with over 1300 years of history, attracting many hikers and pilgrims throughout the year.
Aobayama Herbal Village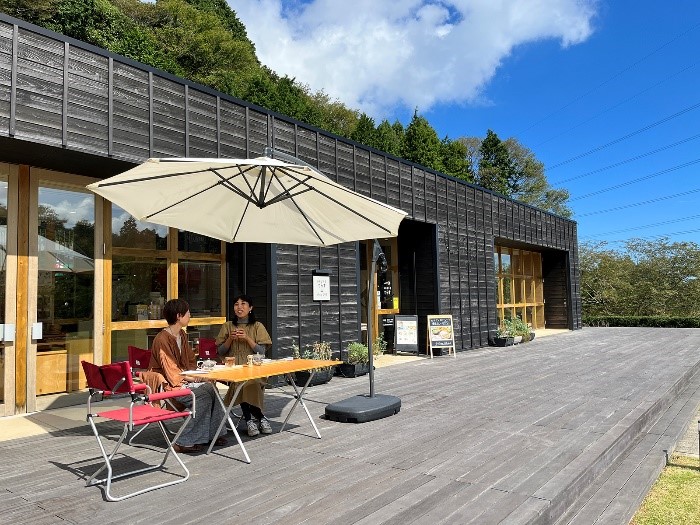 Located by the entrance to one of Mt. Aoba's hiking trails, Herbal Village is a tranquil retreat where you can learn about a variety of medicinal plants that can be found on this mountain.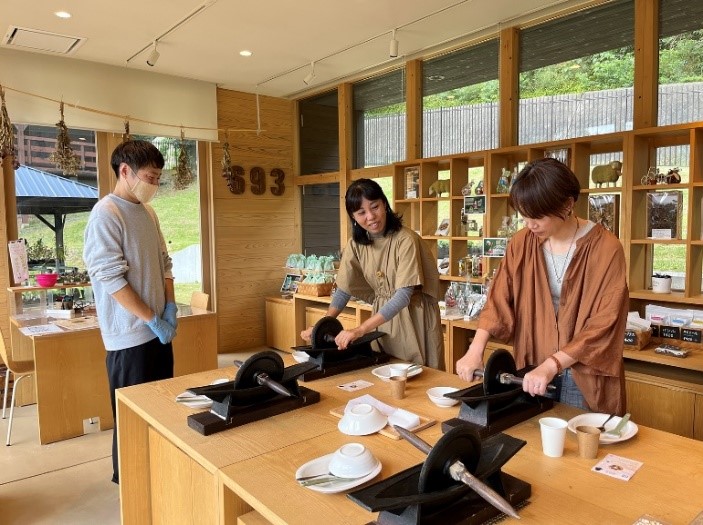 Visitors can experience "medicinal tea making" using a traditional instrument called "Yakken".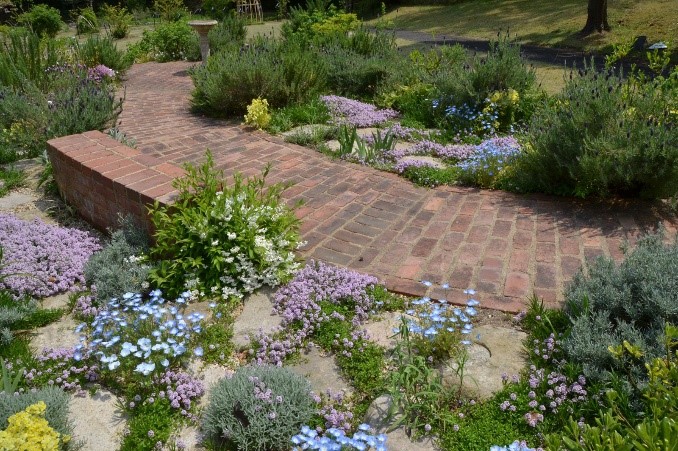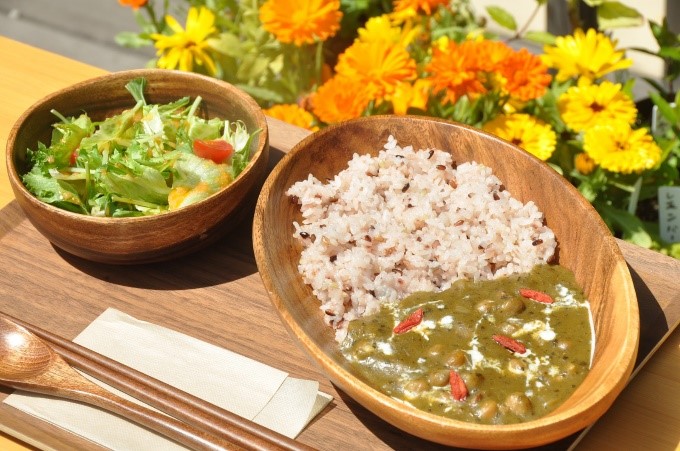 At the café, you can relax in the midst of abundant nature. Visitors can also take a walk in the nature-rich village. Yakuzen curry is popular at the café.
Nakayama-dera Temple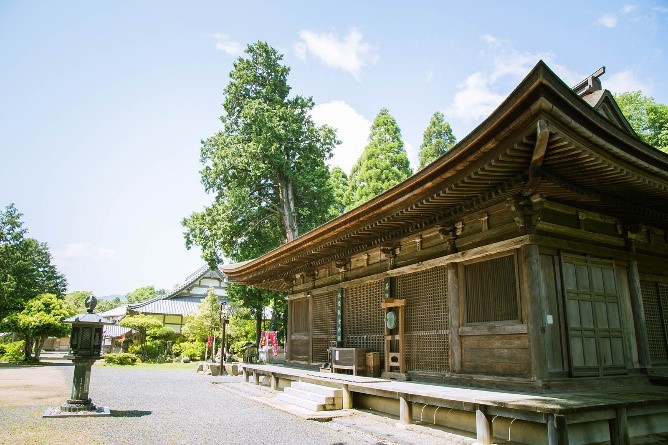 Nakayama-dera Temple, located about a 3-minute walk from Aobayama Herbal Village, is a temple with a long history. The temple has main hall and the main statue of Buddha, which are designated as national important cultural properties. The view from the temple gate is popular for taking photogenic photos.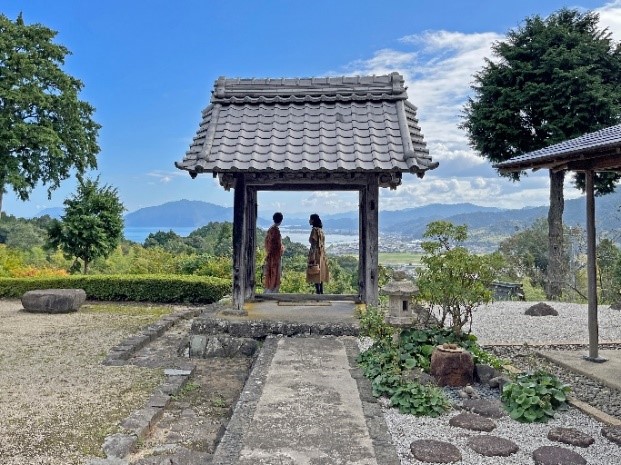 3. Various attractive contents
Magoji temple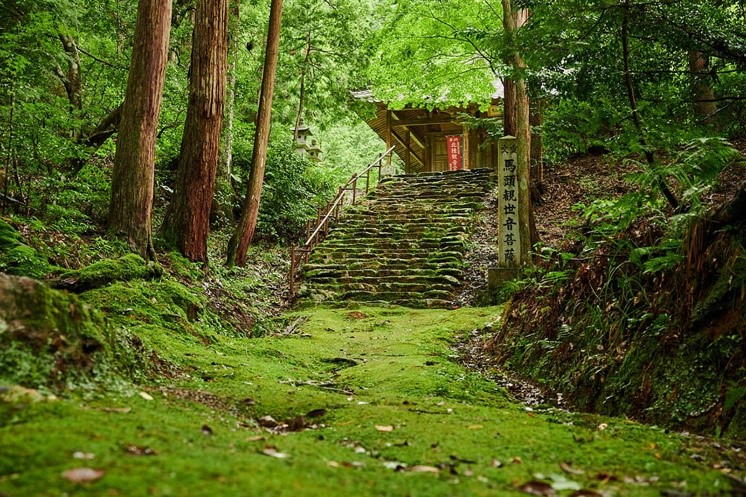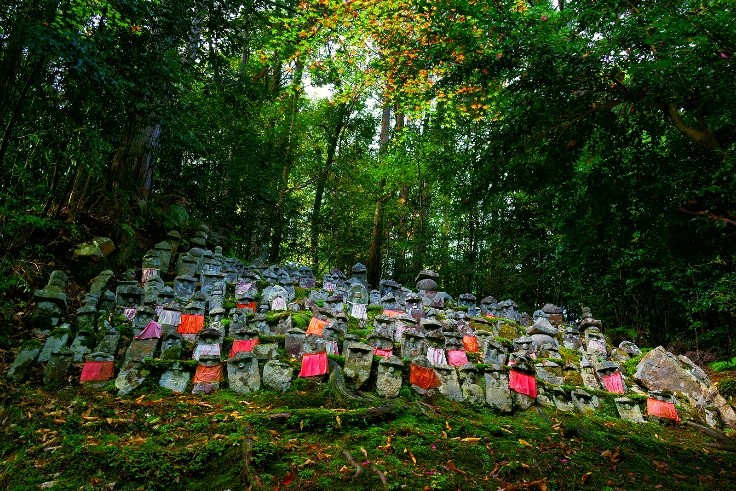 Magoji temple is said to have been founded by Prince Shotoku. The principal image of the temple is the wooden seated statue of Bato Kannon, which is designated as a national important cultural property. The temple is also popular for its beautiful cherry blossoms, autumn leaves and tranquil scenery along the approach to the temple.
Seaside strawberry field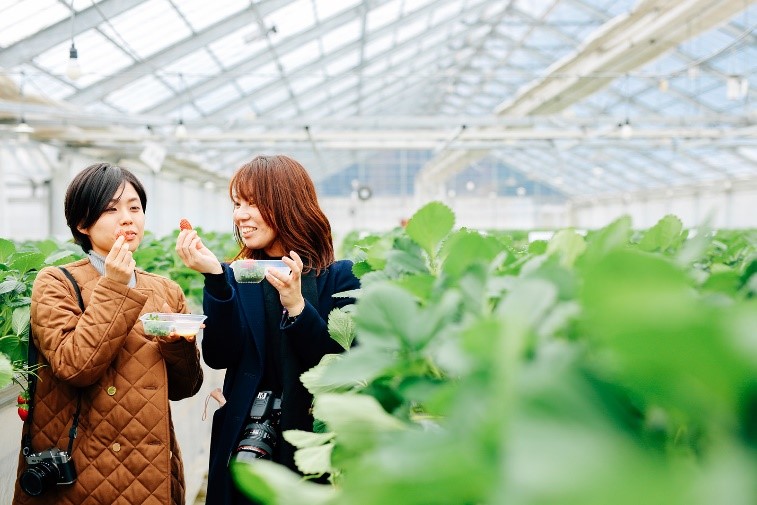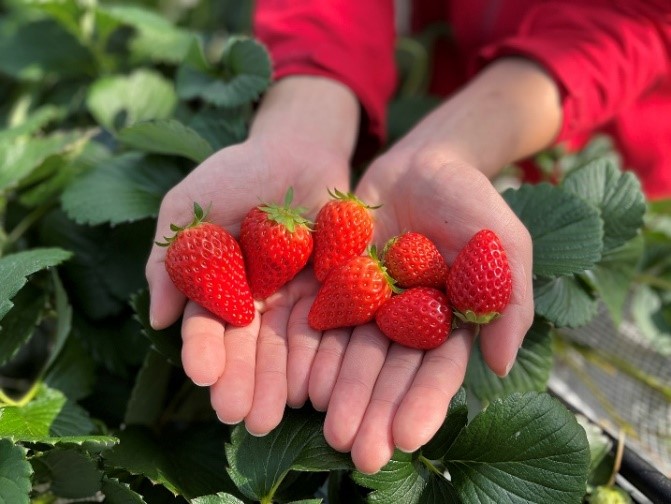 Try three famous types of Japanese strawberries fresh from the plant! The farmers at Jolly Farm, nicknamed "Seaside strawberry field", put a lot of love in cultivating strawberries in their greenhouses. Learn how to pick and compare the taste of the sweet and round 'Yotsuboshi', the red and tender 'Akihime', and the deliciously sweet and sour 'Beni Hoppe'. You can eat as many as you want for one hour!
Meikyodo Cave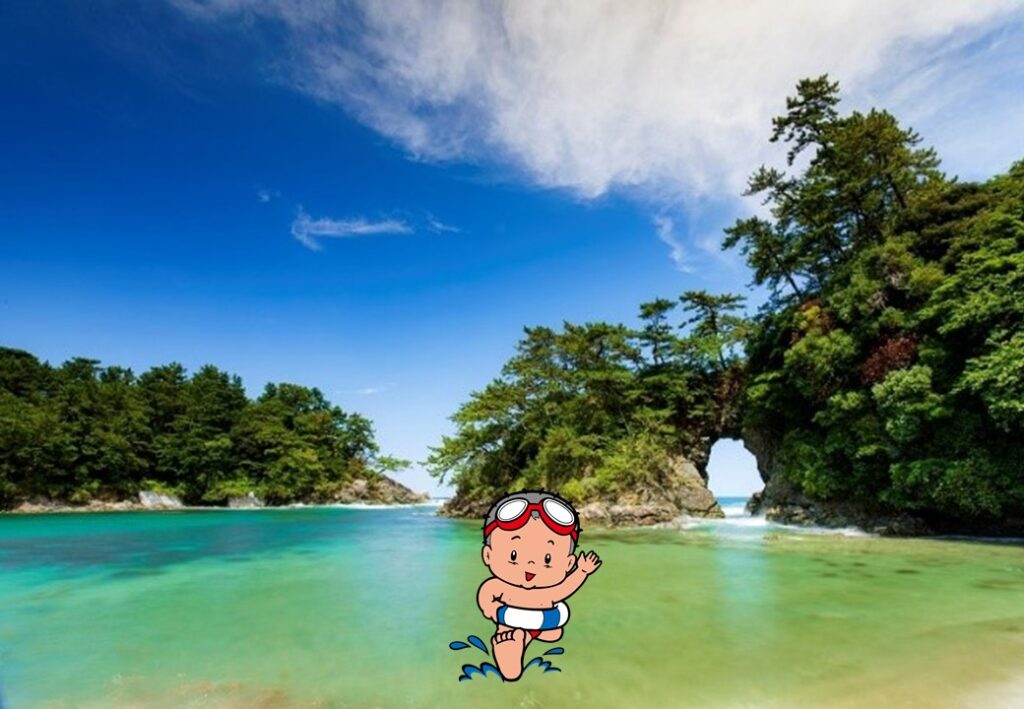 Shiroyama Park has a wide lawn area, and beautiful scenery such as "Meikyodo Cave,"
"Meikyodo" has formed a beautiful natural arch, which gives the effect that one is looking into a mirror, which is how the cave got it's name.
UMIKARA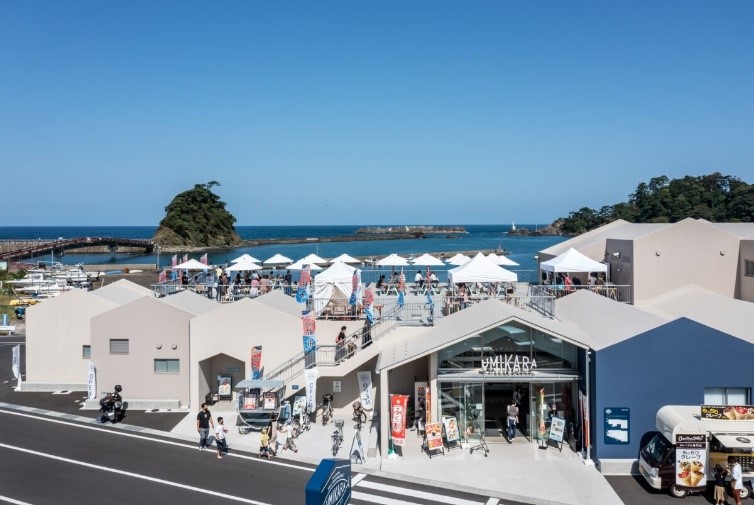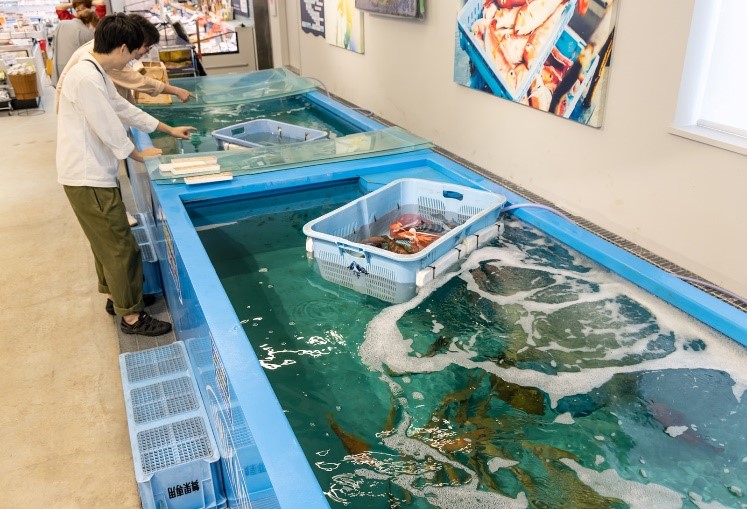 UMIKARA is located right in the heart of Takahama's fishing port. The market is full of fresh seafood brought in daily by the fishing boats, and there's also a select shop where you can find a host of original specialty products that are perfect for souvenirs. The restaurant has a great seasonal menu with traditional Japanese cuisine as well as dishes such as pizza, paella and fish & chips, all made with fresh seafood and local vegetables. On the roof of the restaurant there is an open terrace with great ocean views where you can enjoy seafood snacks, craft beers and BBQ's in the summer.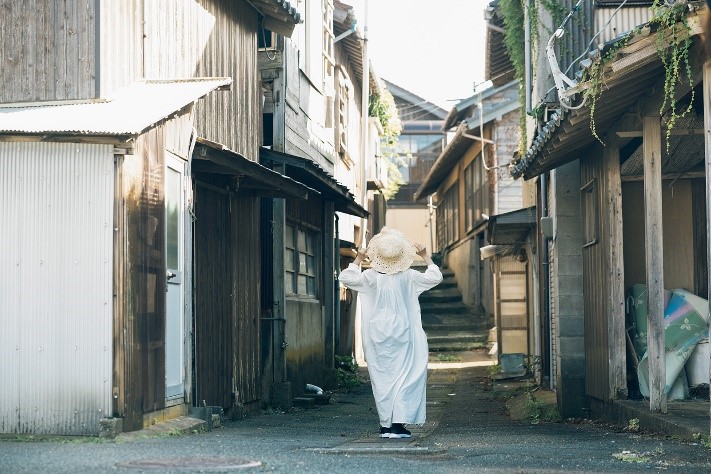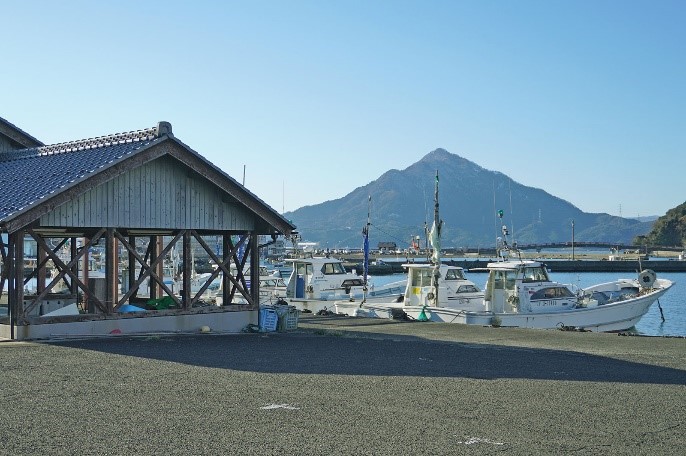 Within walking distance from UMIKARA, you can see Japanese fishermen's houses along the way. Many narrow and intricate alleys has nostalgic atmosphere.
With loads of sights, outdoor activities, local events and workshops throughout the year, Takahama has something for everyone!
For more information about Takahama

---
---
Latest Contents
---

Enjoy Kansai with KTIC
Tourist Information / PASS / WIFI / Day Tour
Kansai International Airport (KIX) T1
Open Everyday 9.30 – 17.30
Kyoto Tower 3F
Open Everyday 10.00 – 17.00