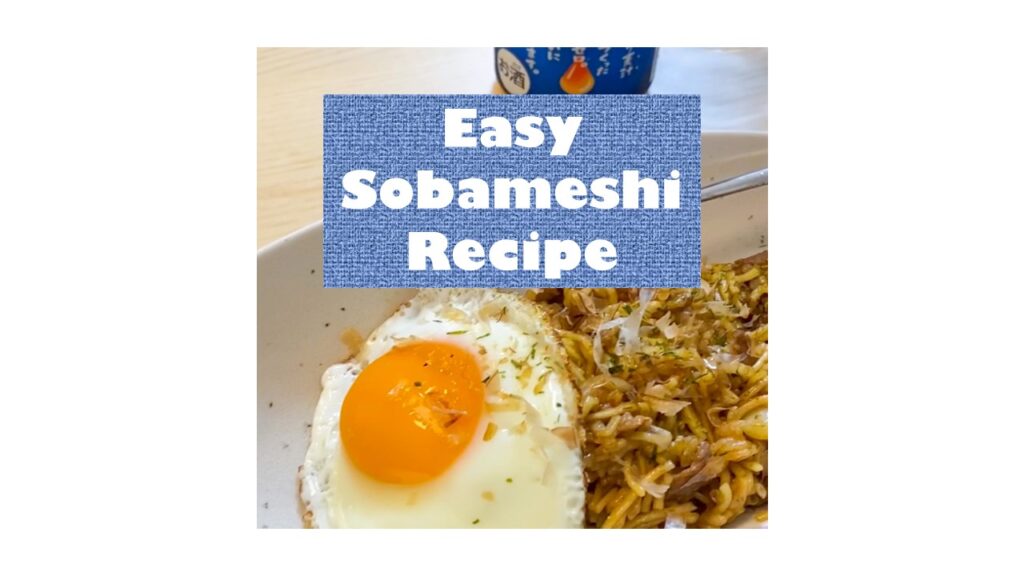 Sobameshi: Make Kobe Street Food At Home (With Video)
Do you miss the smoky, delicious smell of street food while strolling around the streets in the evening? Let us bring the delicious smoky smell into your home by introducing Kobe's famous street food called "Sobameshi".
---
What is Sobameshi?
🍳
Soba meshi is Kobe's comfort food that is widely loved by locals. It is a smoky stir fry that consists of rice, noodles and special sauce! It is a dish that you should not miss if you visit Kobe but since traveling is currently restricted, we will be showing you how to bring Kobe's street food to your home. Make Sobameshi, crack open a can of Japanese beer and imagine yourself sitting on a food street in Kobe.
---
Sobameshi Ingredients
🍳
Instant ramen [1 pack]
Warm rice [160g]
Minced meat. (chicken, pork, beef etc..) [50g]
Cabbage [1 leaf]
Onion [1 quarter]
Worcestershire sauce [1Tbs]
Vegetable oil [1/2Tbs] & [1tsp] seperated
Egg [1]
How to easily make Sobameshi at home
🍳
1. Chop the cabbage and onion into 1cm pieces.

2. Boil the noodles until soft and cut the noodles into 2cm long strands.

3. Add 1/2Tbs of oil into the frying pan and once it is hot enough, add the meat.

4. When the meat changes color, add the chopped onion and cabbage.

5. Add rice to the pan and stir fry it until the rice separates.
6. Add the ramen seasoning and 1Tbs of Worcestershire sauce and keep stirring until all ingredients are well distributed.

7. Add the noodles and cook for about 2 minutes.

8. In a different pan, add 1tsp of oil, wait until it becomes hot enough and make a sunny side up egg.

9. Put the sunny side up egg on top of the Sobameshi.

10. Sprinkle on some toppings such as seaweed etc..
Open a can of beer and say "itadakimasu!" before you eat.
Imagine that you are eating street food in Kobe and enjoy!
---
Check out other recipes!
---
Latest Contents

Enjoy Kansai with KTIC
Tourist Information / PASS / WIFI / Day Tour
Kansai International Airport (KIX) T1
Open Everyday 9.30 – 17.30
Kyoto Tower 3F