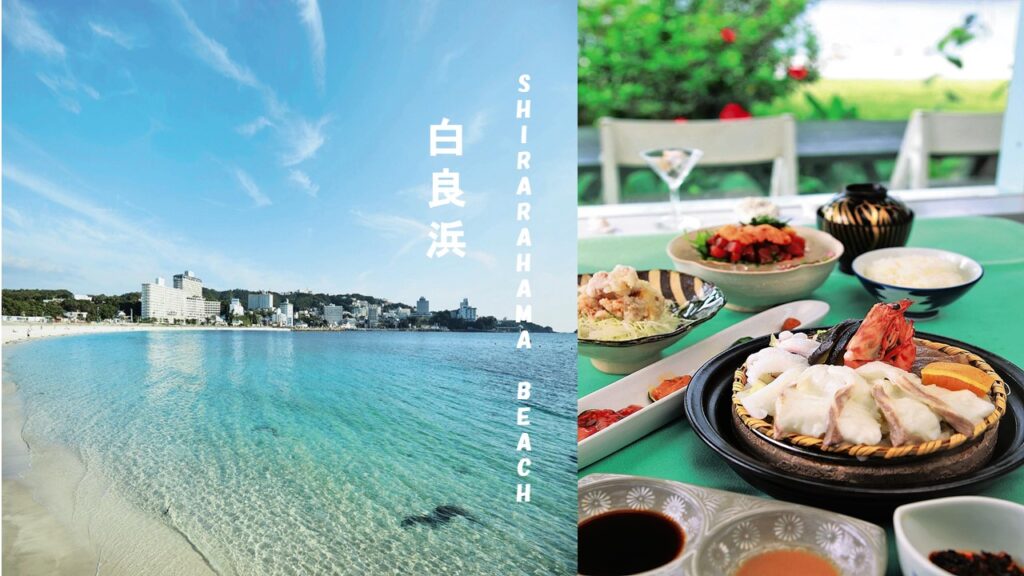 Shirarahama Beach: The Best Beach In Kansai To Visit This Summer
It's finally that time of the year! The time of sun, sand, beaches, vacations, and having fun outdoors! I personally love going to the beach in the summer! Spending a weekend lying on the beach, listening to the sound of waves recharges me back to life like nothing else. When thinking of beaches, Kansai probably doesn't come to mind. So in this article, I will be introducing Shirarahama Beach which is the best beach in Kansai! 🐟🐟
---
白良浜
Shirarahama Beach
🐟
Shirarahama is a beautiful white sand beach facing Kanayama Bay, Wakayama Prefecture. From the middle of July to August, it is one of the best beaches in Kansai region to visit and also one of the first beaches to open for swimming. They also have summer firework events on some nights throughout July and August (It is one of Japan's culture and traditions to have fireworks events in the summer).
⭐According to this website, this year (2021) the fireworks will be held on every Sunday night until the end of august from 8:10pm – 8:25pm.
Map
---
---
Food Near Shirarahama Beach
Wakayama Prefecture is famous for its seafood so while visiting and chilling by this beautiful beach, trying some of the seafood restaurants nearby is probably a good idea!
Let me introduce some places for lunch and dinner around the area!
---
Lunch
🦐
海鮮料理甚力
Seafood Cuisine Jinrikki 
🦐
This restaurant is perfect because it faces Shirarahama Beach! Seafood is this restaurant's specialty. Here, you can enjoy Suenmushi which is seafood and seasonal vegetables steamed in a special way using stones heated at 500°C. The steamed food is best enjoyed with the soy, citrus, and sesame sauce. Another recommended menu is Katsuomeshi which is raw tuna and raw sea urchins seasoned with their special ginger sauce. The Lobster cream croquette is also a dish that should not be missed out on! They are open from as early as 9am in the morning and reservations are required if you decide to go in the evening. They have menu books available in English and French.
---
Dinner
🦞
伊勢海老・活魚料理 珊瑚礁
Lobster and Fresh Fish Cuisine Sangosho
🦞
I recommend you to order their Iseebi Ryori, which is a lobster dish using lobsters that are caught in the local area. The best part s that you can choose the method of how you would like your lobsters to be cooked. The choices are; raw, sprinkled with salt and broiled, and steamed with water vapor. If you choose to have your lobsters raw, miso soup using the head of the lobsters are served after you finish.
---
What is your favorite go-to destination in the summer?☀️
---
LATEST CONTENTS

Enjoy Kansai with KTIC
Tourist Information / PASS / WIFI / Day Tour
Kansai International Airport (KIX) T1
Open Everyday 9.30 – 17.30
Kyoto Tower 3F
Open Everyday 10.00 – 17.00