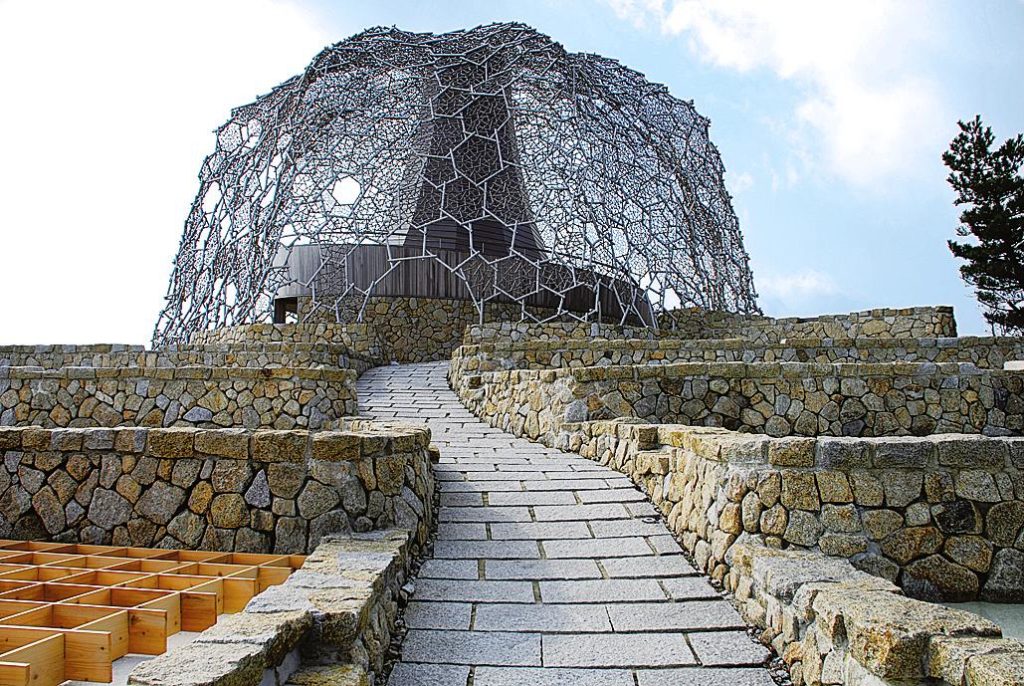 Mt. Rokko Guide
A complete Mt. Rokko guide to help you plan the trip to the most well-known mountain in Kansai. Know the access in details and things you should not miss in the area.
---
Mt. Rokko
It probably need not be said, but Mt. Rokko is considered as most famous mountain in Kansai region. You can easily go to the summit via cable car or ropeway, and that somehow draws the people to this mountain. There are plenty of facilities that you can leisurely enjoy at the top of the mountain that capitalize on the cool climate with an average annual temperature of 9 degrees.
Some of those facilities are the Rokko Alpine Botanical Garden where about 1,500 kinds of alpine plants and cold climate plants from around the world are grown, the Rokkosan Country House where you can cook BBQ in the garden that is covered in grass, and the Rokko Garden Terrace that commands a wonderful view.
Useful Info
Time Spent: Half day or above
Activity: Nature, Observatory, Farm, Museum, Snow Activity
Recommend: Everyone
Restaurant : Rokkosan Terrace Garden
Rokkosan Gengish Khan Palace
Rokkosan View Palace
Food Terrace
Access
Train+Bus
The main access to the mountain is by Rokko Cable Car which you can take Kobe City Bus from one the following train stations.
Access to Bus stops (210 Yen and above)
Rokkosan Ropeway
Kyoto city bus will take you to the base of Mt. Rokko within 15-30 mins. Rokko Cable Car operates daily and will take you up to the top.
Adult: 600 Yen (1,100 Yen Round-trip)
6-12 years: 300 Yen (550円 Round-trip)
Things to do in the area
On the mountain, there are several places and activities you experience. However, they are located far away from each other and require you to take the local bus to go around.
Map on top of the mountain
Rokkosan Local Bus Time table
Rokko International Musical Box Museum (R04)
A museum that collects automatic musical instruments such as antique music box from the West. A concert played by automatic musical instruments is performed every 30 minutes, and you will enjoy various sounds. Worthy of note is the world's largest automatic performance organ with a width of about 7.8 m and a height of about 4.6 m. There is a museum shop, a cafe and a studio in the museum, and you can also experience the assemblage of music box (standard course from 1600 yen). Except for parking lot, credit card is allowed. Official website
Mt. Rokko Observatory (R08)
Among several nightscape spots, Mt. Rokko Tenran Observatory, which is a short distance from Rokko Cable Car's Rokko Sanjo Station, is a standard choice in Kobe. Not to speak of Kobe's streets and ports, you can enjoy the dynamic scenery such as the cityscape of Osaka and the Kii Peninsula. The name derives from the fact that Emperor Showa made his royal visit in Showa 56 (1981), thus named "Tenran Observatory." There is TENRAN CAFE where you can chill out while enjoying the scenery in the area.
Rokko Garden Terrace (R07)
An observation spot where you can enjoy the scenery from an elevation of 880 m above sea level. In the area with an exotic atmosphere, there are multi-brand stores selling a variety of goods, imported food, etc. and cafes. On fine days, we can get the full view of the Akashi Channel and the Osaka Plain from the terrace and the tower.
Rokko-Shidare Observatory (R07)
The big tree standing on the Rokko Mountain is the the concept of the observatory. The scenery seen through the frame made of cypress branches has its own taste. You would not want to miss also "Lightscape in Rokko," a performance using state-of-the-art LED lighting with the theme changing according to seasons.
Rokkosan Pasture (R06)
A huge tourism pasture. The idyllic sight of sheep peacefully eating grass in the pasture with a red brick silo is reminiscent of mountain dairy farming of Switzerland. You can have interactions with cattle, horses, and goats. Rokkosan QBB Cheese Museum on the premises displays exhibit panels about the history of cheese. You can observe the process of making cheese using freshly squeezed milk from a corridor. At "Makiba-Yumekobo" (experience classroom), you can experience making butter and ice cream. Sheep dog shows are also held. Official Website
Ropeway to Arima Onsen (R08)
The Rokko-Arima Ropeway is a convenient way to get to the summit. It connects Mt. Rokko with Arima Hot Spring. The autumn leaves in Mt. Rokko that can be seen from the train windows change in color depending on the altitude, showcasing beautiful colors that pack a punch.
Stay tuned for our content for Arima Onsen (Coming soon)
Discount Pass
There is a way to help you save you budget for transportation at Rokkosan. To give you a hint, it is a deal that you should not miss! Click the link to read more!
---
Latest Contents

Enjoy travelling Kansai with KTIC
Tourist Information / PASS / WIFI / Day Tour
Kansai International Airport (KIX) T1
Open Everyday 9.30 – 17.30
Kyoto Tower 3F
Open Everyday 10.00 – 17.00