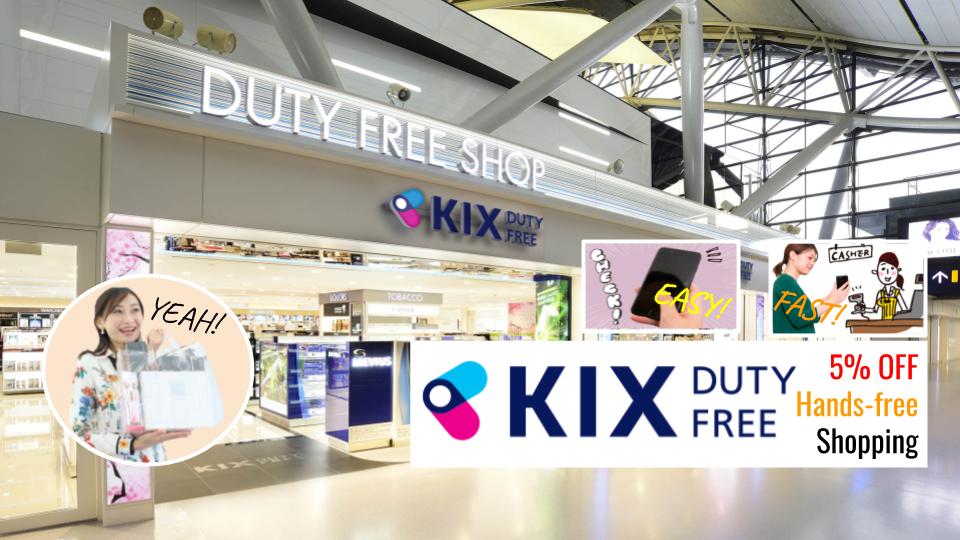 Smart Shopping with KIX Duty Free Pre-Order
Let's enjoy shopping hand-free with extra discount from regular duty-free price. See more detail here or read through this blog, so you don't miss out for discounts and benefits you can get at KIX Duty Free when traveling via Kansai airport.
---
If you don't use the pre-order service…
Couldn't find the store in the local area,
Went to the store but the item you wanted is out of stock,
Got the items you wanted but now your bag is so heavy…
Getting tired of problems like these? Here we have a solution for you!
Visit the website in your free moment during the trip and reserve the items you want.
Your items are kept! Now you can spend more time on sightseeing or any other activities. Plus, you don't need to carry shopping bags around.
On the day of your departure, show the reservation screen to the staff at the airport's reception counter to pick up your items. You can conveniently pick up your souvenirs in one place.
Find all you need in no times. Everything is reserved in advance, so there is no need to worry about not finding the items you want.
Here are the advantages of using the pre-order service. Also, there are some special offers that you can only get at this website!
5% Off duty-free prices
All your pre-orders come with a 5% discounts, making your purchases even cheaper than the duty-free price.

Availability until the day before departure
Pre-order can easily be placed up to the day before your departure from Japan.

No need to visit multiple shops
You can conveniently pick up all your souvenirs in one place. There is no need to go to many shops

Get all you want
Everything is reserved in advance, so there is no need to worry about not finding what you want. Get all the items you are looking for.

Campaign deals for members-only
Become a member to receive benefits from numerous promotions and campaigns
How to make your online order
Add items you would like to order to your shopping cart
Check the contents of your shopping cart
Enter your information for pick-up (name, departure date, flight information, etc. )
Check your order details
Reservation complete
Pick up your order
When you arrive at the shop after going through the immigration counter, just go directly to the priority counter to pick up without waiting. So you can proceed to your flight quickly and without worries.
List of popular souvenirs
Best-sellers List> https://www.kixdutyfree.jp/en/Ranking/RankingList.aspx
Lastly, don't miss out all the perks you can get. For more detail from official site, click here to see more.
---
Latest Contents

Enjoy travelling Kansai with KTIC
Tourist Information / PASS / WIFI / Day Tour
Kansai International Airport (KIX) T1
Open Everyday 9.30 – 17.30
Kyoto Tower 3F
Open Everyday 10.00 – 17.00