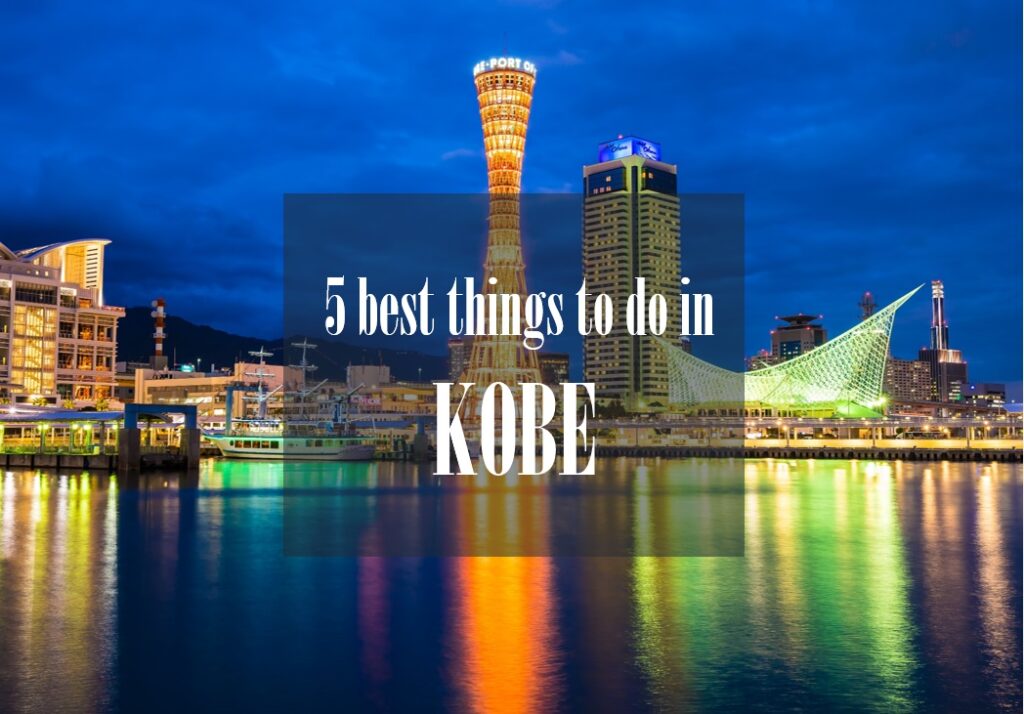 5 Best things to do in KOBE
Developed as center of international trade, Kobe has unique cityscape and food culture mixed with different foreign culture. Places where you can experience this mixed cultures are, for example, Kitano: an area with western-style residences, Nankincho: one of the Japanese 3 biggest china towns. Kobe is also interesting place for foodies. World-known Kobe beef, Japanese-Western cuisine, Sweets and Japanese Sake are things must be checked. In this post, I introduce the 5 top best things to do in Kobe!
How to get to Kobe?
Kobe is located quite near from Osaka and Kyoto. It takes only 30min from Osaka by train. From Kyoto it takes about 50min. If you will arrive at Kansai International Airport you can go Kobe by a high speed boat directly. For more details, please see the below.
Recommended access to Kobe
"Bay Shuttle"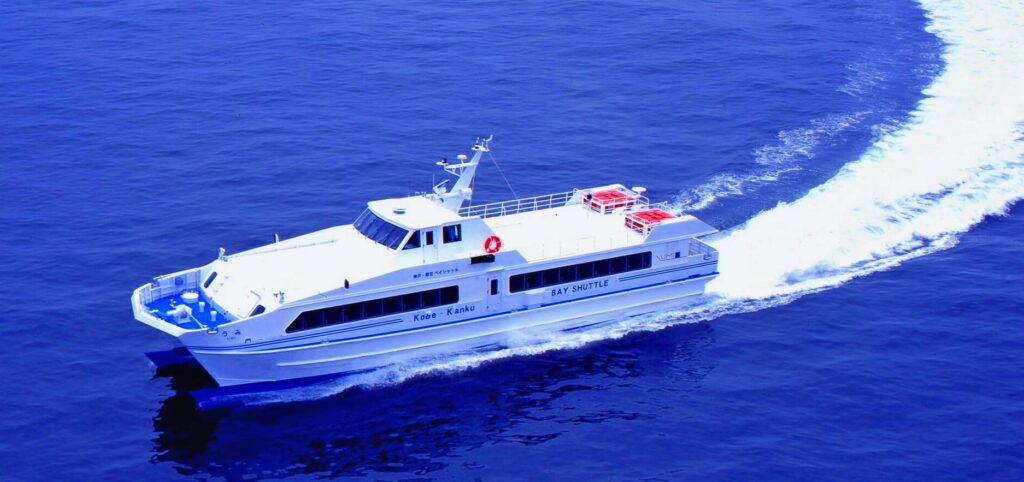 Bay Shuttle is a high speed boat connecting Kansai International Airport and Kobe Airport in 30min. (It takes 18min by train between Kobe airport and Sannomiya(center of Kobe) ) Bay Shuttle offers the special rates for the foreign travelers now. Ordinary one way cost 1,880yen, but now you can buy tickets only for 500yen if you are traveling! Please take advantage of this opportunity and use Bay Shuttle.

5 Best things to do in Kobe
1. Hike at Nunobiki Waterfalls in the Rokko Mountains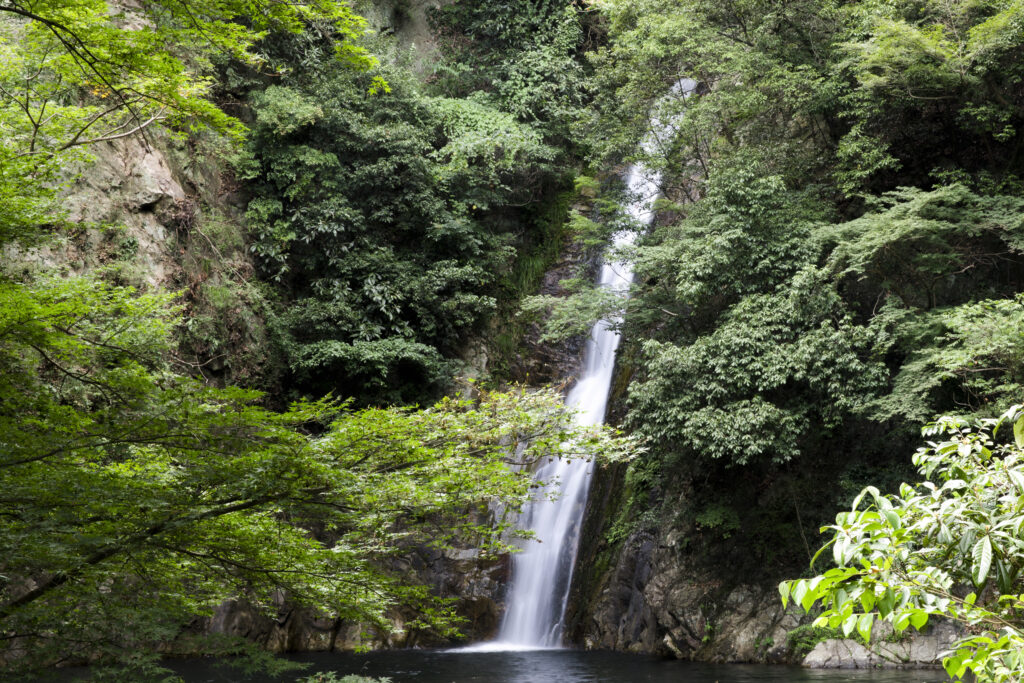 The Rokko Mountains is a general term for the mountains lying extensively in the mountainous area of Kobe. When we think of hiking, we imagine a place far from the city, but Kobe is a unique place with a trailhead right near the downtown area. The trailhead to the Rokko Mountains is located right behind Shin-Kobe Station, and a 15-minute walk will take you to Nunobiki Waterfalls. The lush green hiking trail is sure to refresh you. If you continue up the mountain, you can walk to Kobe Nunobiki Herb Gardens in about 60 minutes from the station. There is also a ropeway near the herb garden, so you can return back while enjoying the view of the dynamic city of Kobe.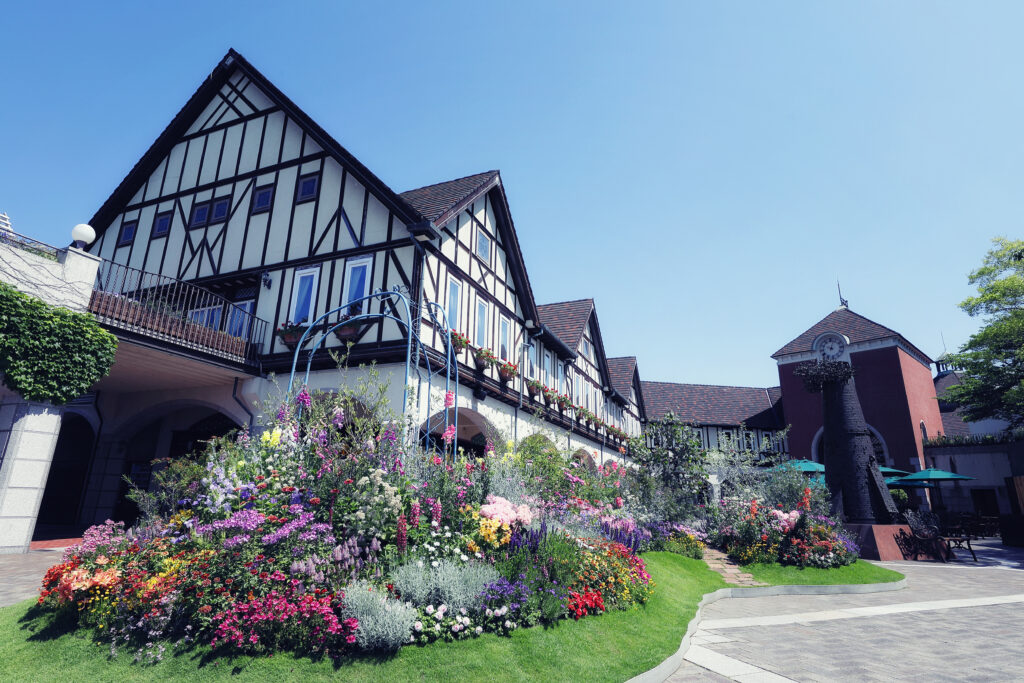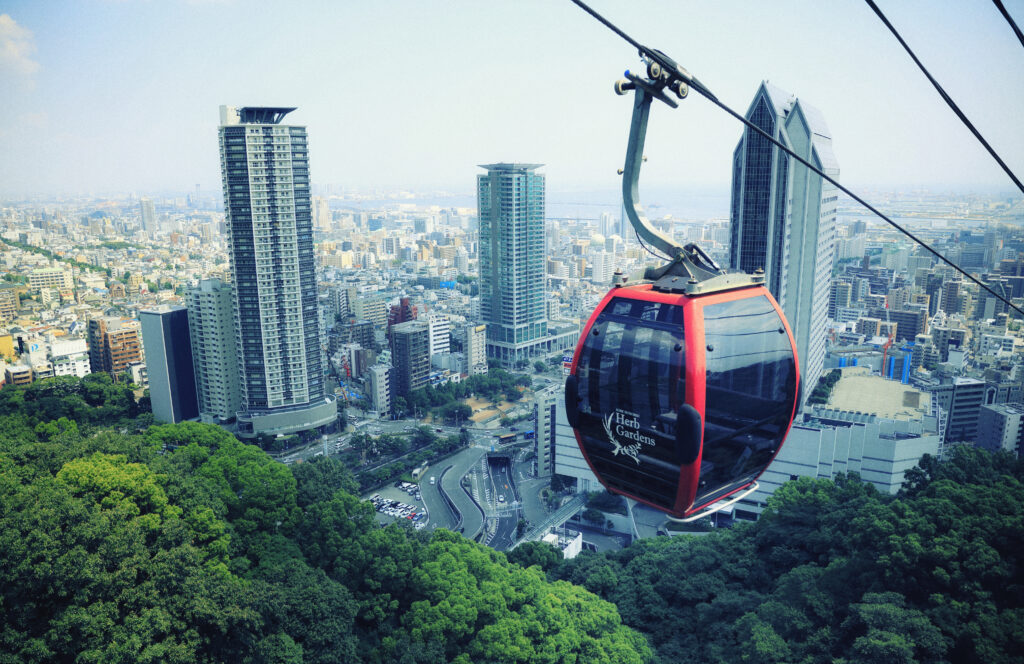 Kobe Nunobiki Herb Gardens & Ropeway
2. Conquer the Photogenic Spots in the Bay Area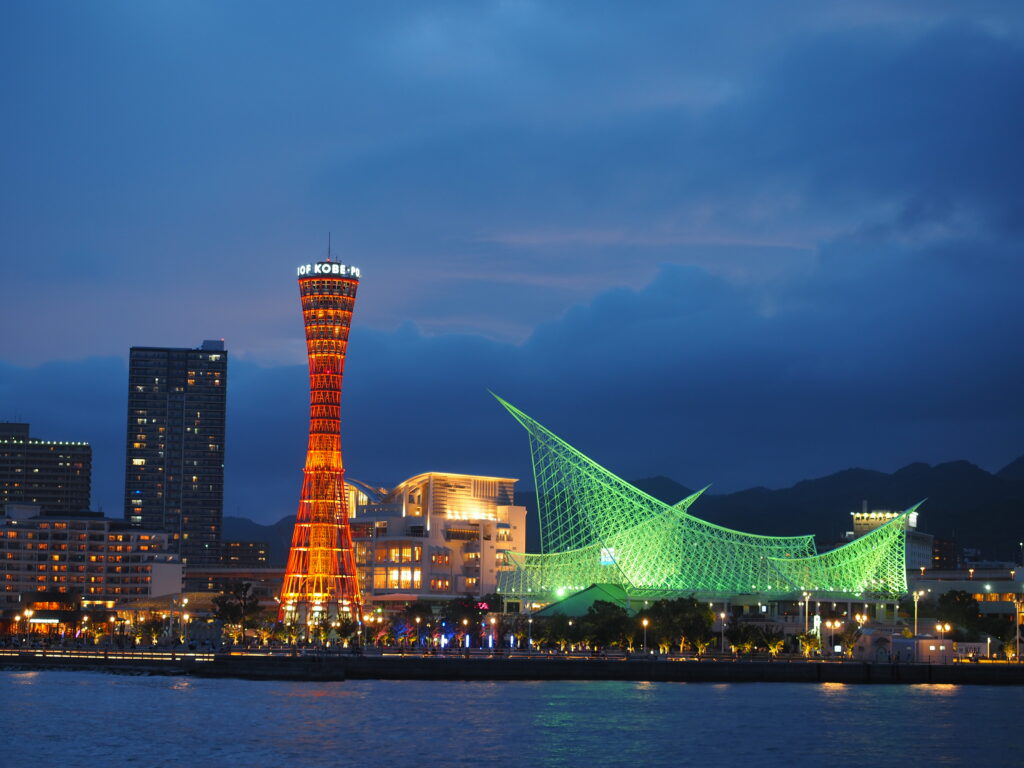 The Port of Kobe has been flourishing as the center of international trade. Kobe Port Tower, the symbol of Kobe, Meriken Park with its unique architecture, and Kobe Harborland with its commercial facilities, giant ferris wheel, and brick warehouses are among the landmarks of this area now. In 2021, a new urban aquarium called "átoa" that fuses aquarium and art, was opened.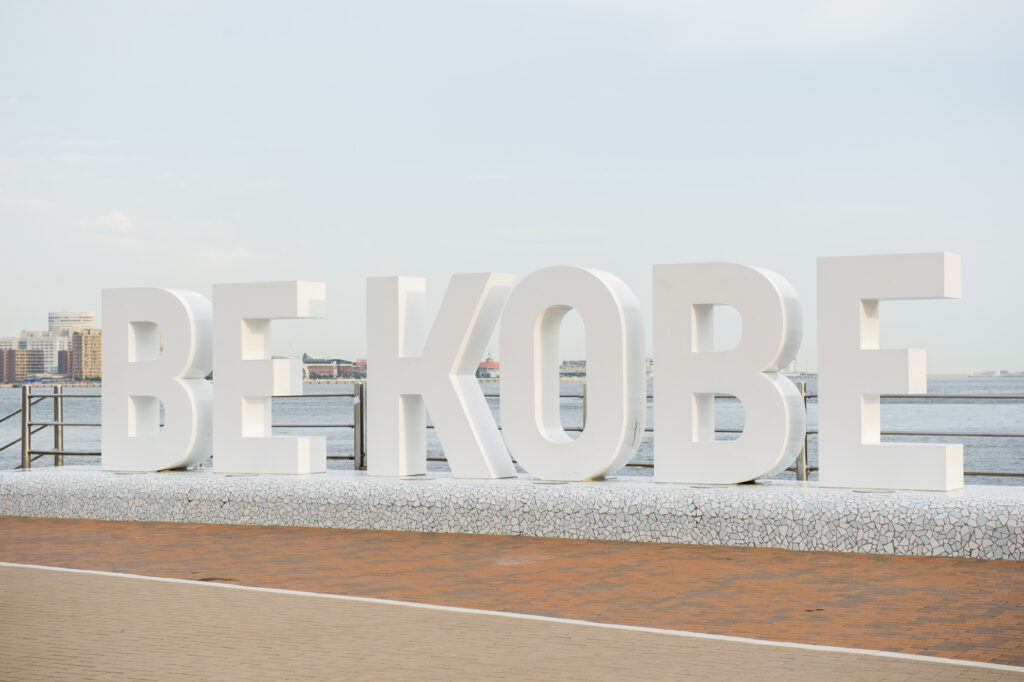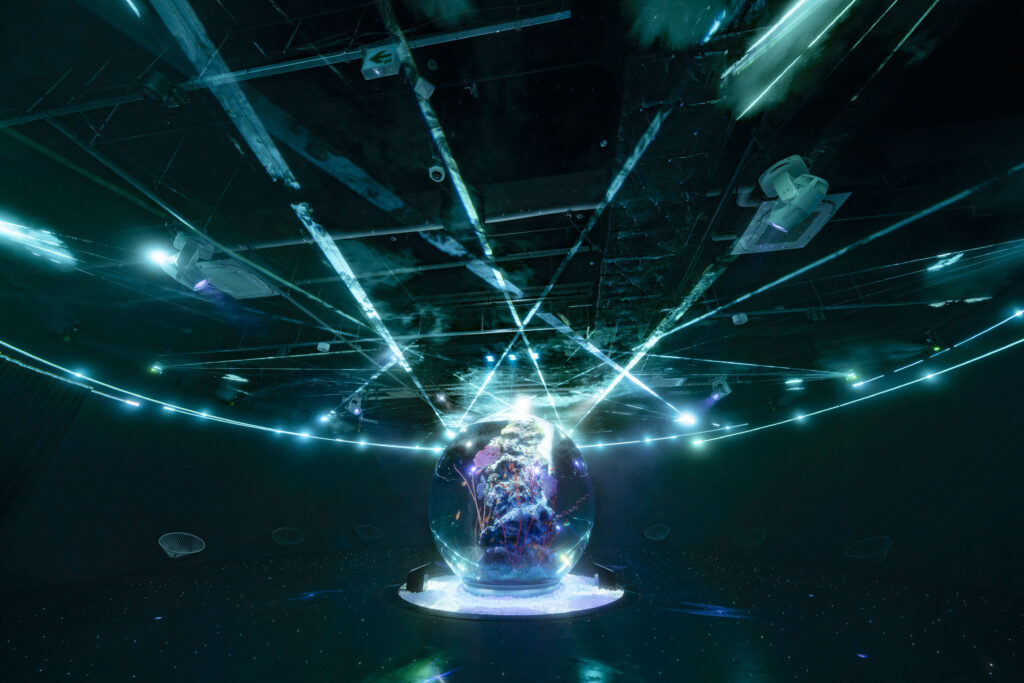 3. Meet Geiko(Geishas) at Arima Onsen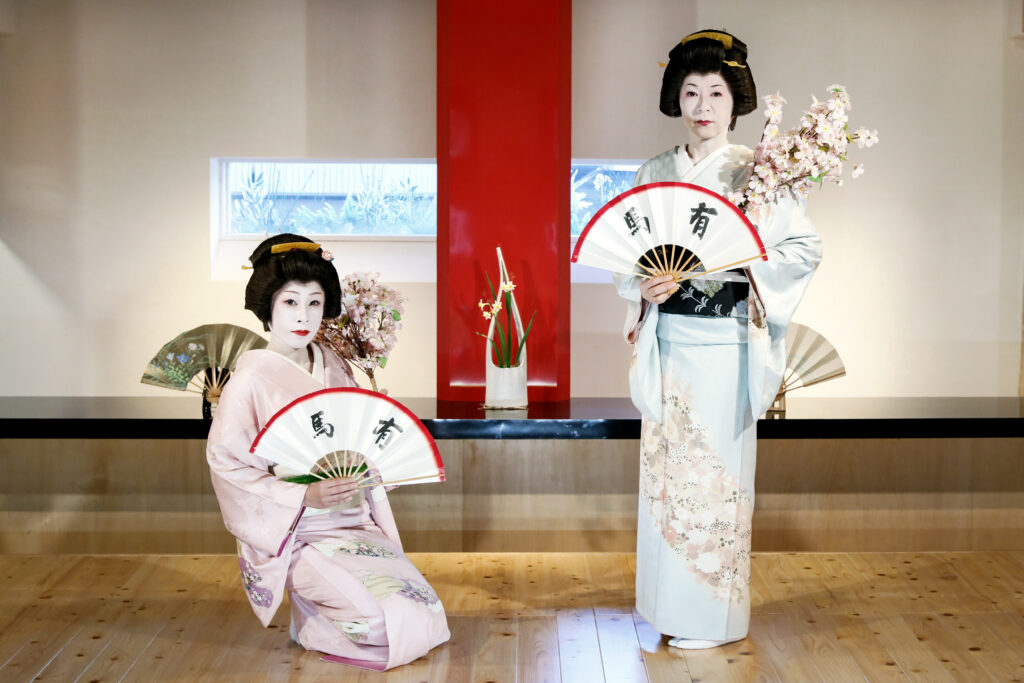 A 30-minute train ride from Sannomiya, the center of Kobe, Arima Onsen is located in Rokko Mountains and is said to have a history of 1,300 years. Arima Onsen is home to the only remaining geiko culture in Hyogo Prefecture. In Japan, it is rare to have a chance to meet a geiko unless you are invited to a banquet, but in Arima Onsen, you can watch an Arima geiko dance in a café and experience ozashiki (tatami room) play with a geiko. For those who wish to transform themselves into a geiko, there are plans to have a makeover with a geiko costume and makeup. Let's try a rare geiko experience at Arima Onsen!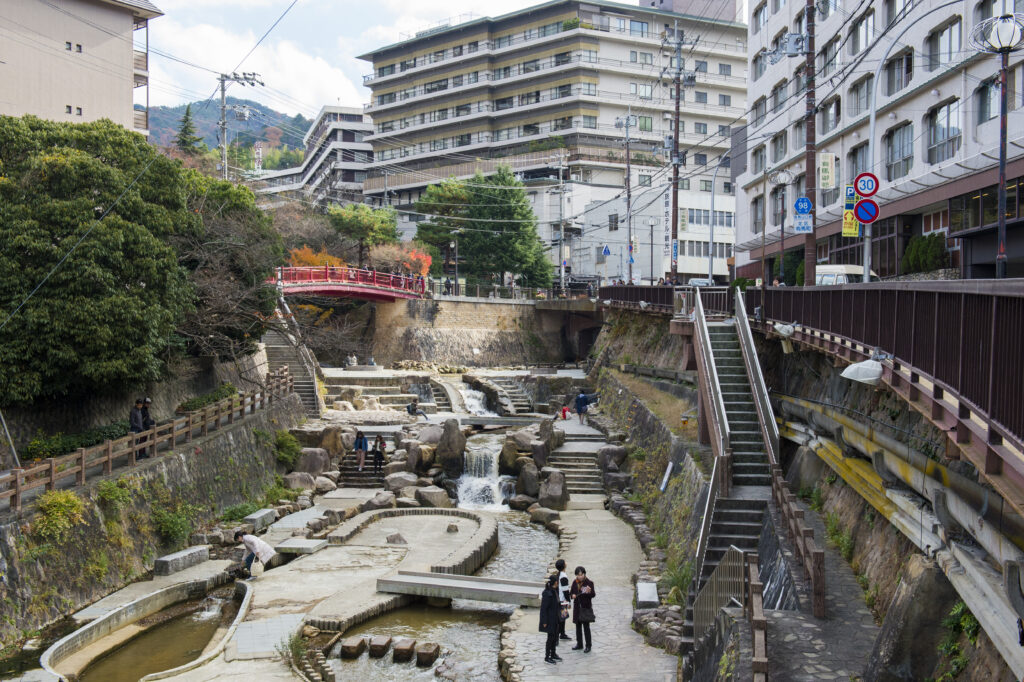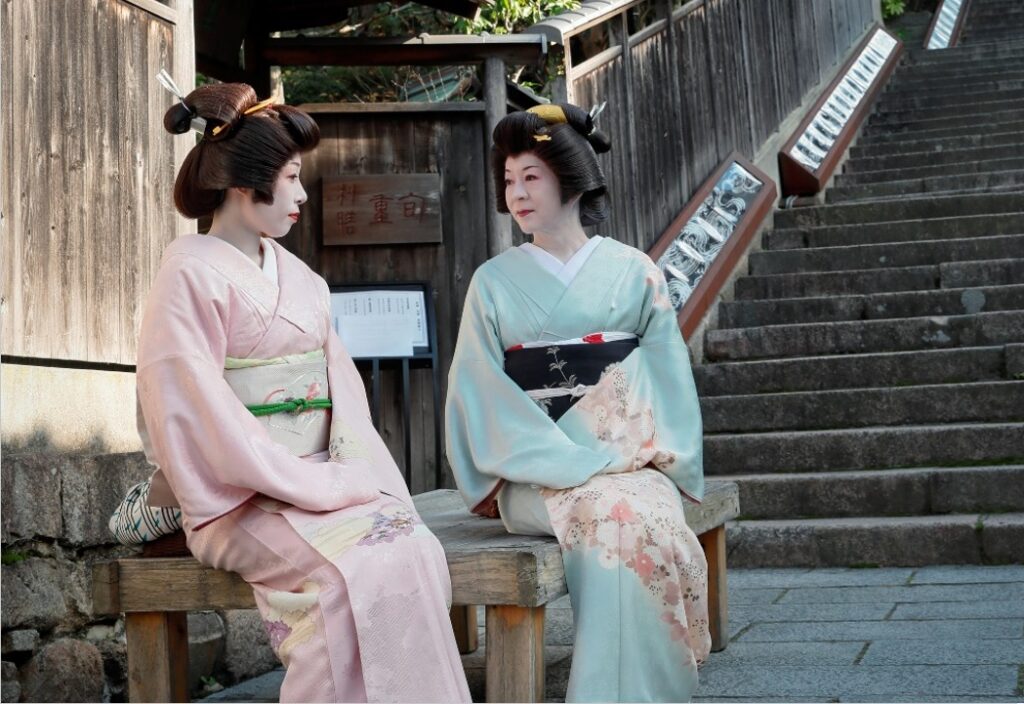 4. Tantalize Your Taste Buds with Kobe Beef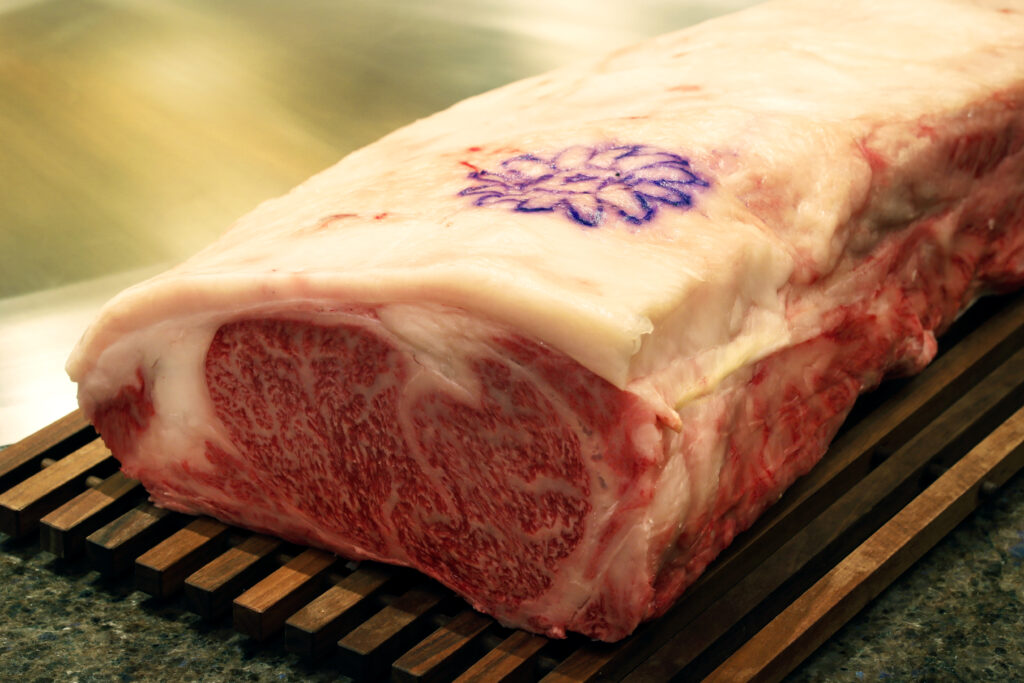 Kobe Beef is well known throughout the world. The "Shimofuri" (marbled beef) is a marbling that melts when heated, loosens the surrounding muscles, and gives the beef a soft and tender texture. There is a unique facility where visitors can not only enjoy Kobe Beef, but also learn about it in depth. The name of the facility is "Kobe Beef Gallery." Why is Kobe Beef so well known and what makes it different from other beef? Let's find out the answer in the Kobe Beef Gallery and enjoy Kobe Beef!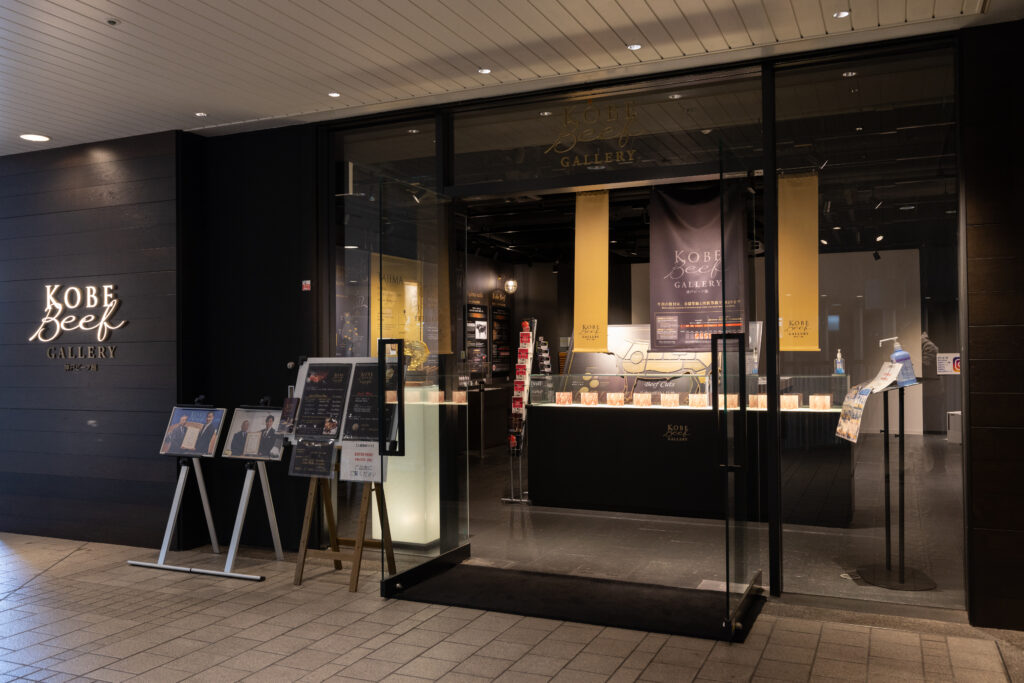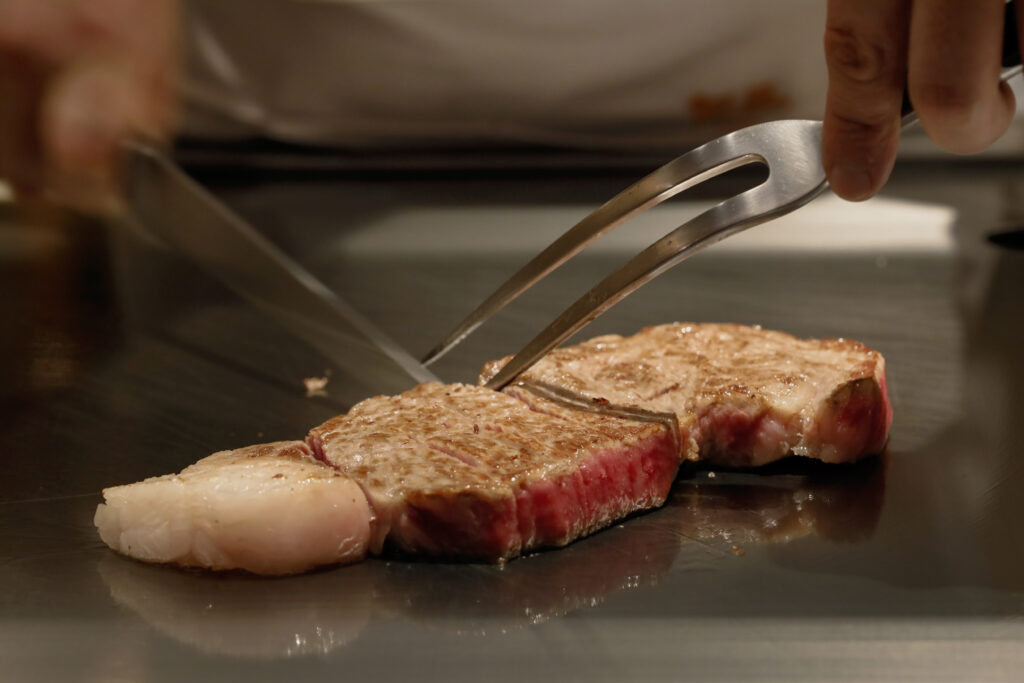 5. Enjoy Sake Tasting at Nada's Sake Brewery District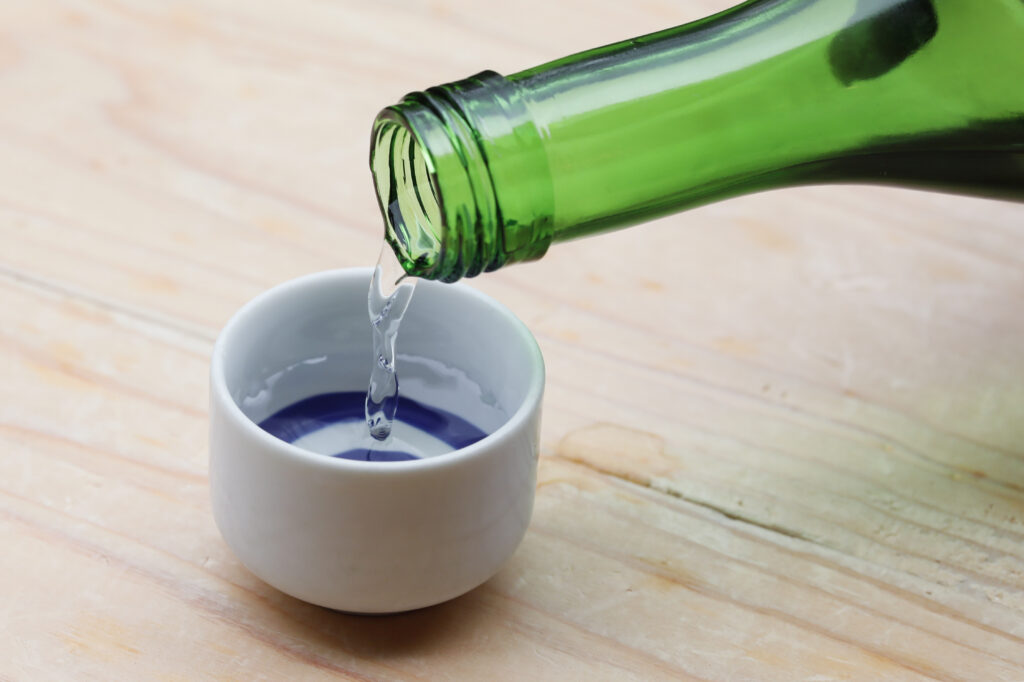 Nada is known as one of the three best sake brewing areas in Japan. Among all the sake in Japan, the sake from the Nada area is characterized by its acidic, dry taste. Many sake breweries are located in the Nada area. Some of the breweries offer sake tasting and tours in addition to sake sales, so a tour of the those breweries is recommended. Among them, "Kobe Shu-shin-kan" is the brewer of "Fukuju" sake, which was served at the Nobel Prize banquet. Come and taste the sake that was selected for the world's most prestigious event!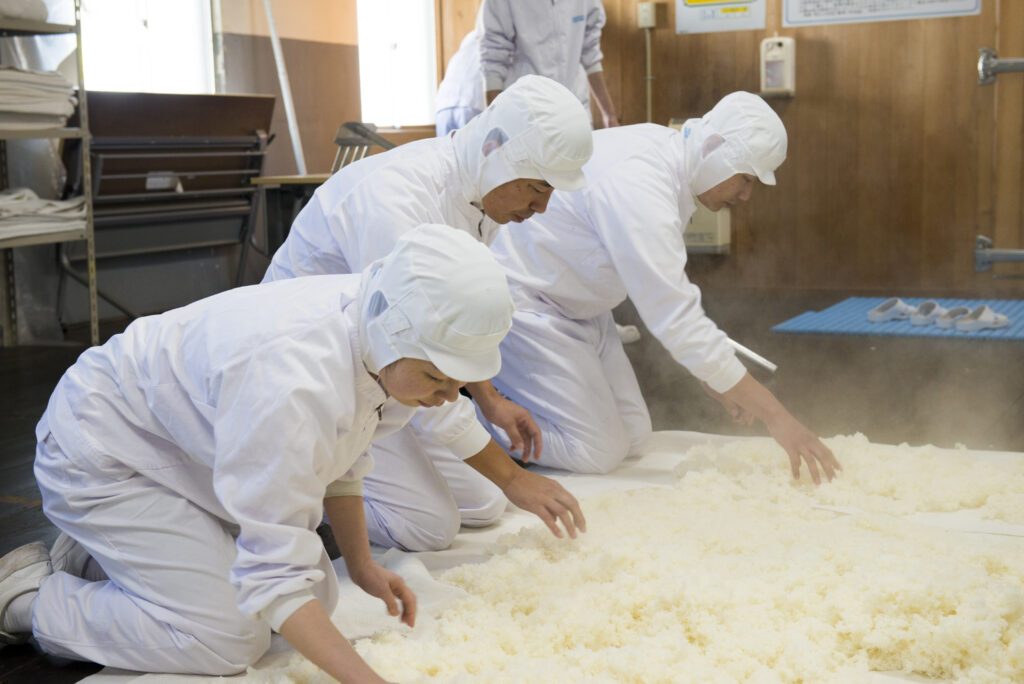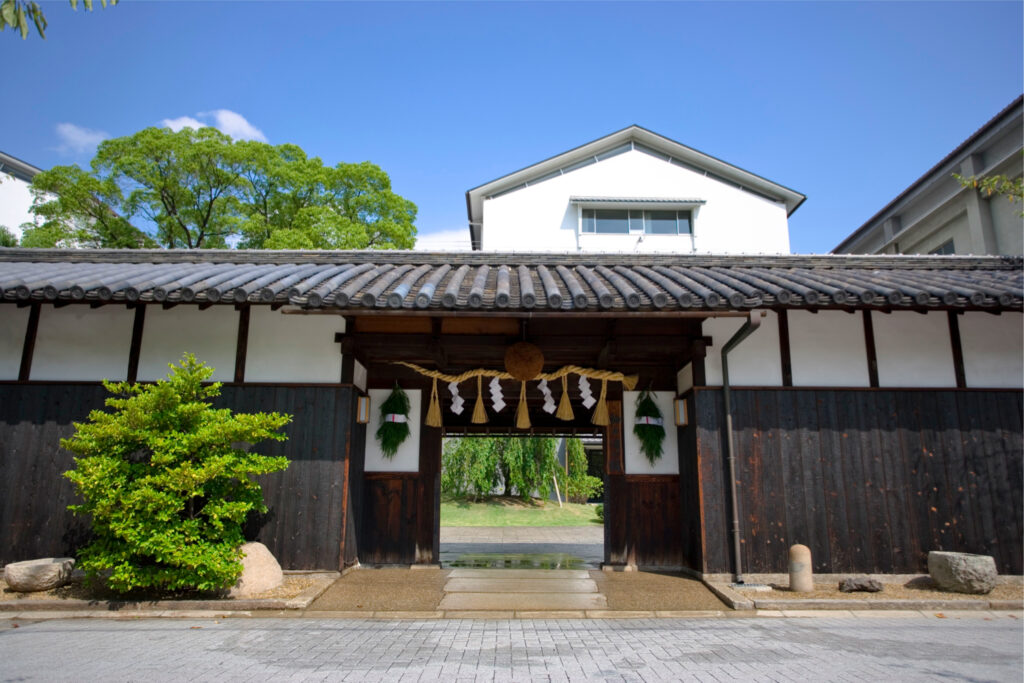 Kobe Shu-shin-kan Brewery
IF YOU ARE IN SINGAPORE…
"NATAS Travel Fair 2022" which held in Singapore there is also exhibition on Kobe. So, it is also worth of a look if you are around there!
NATAS Travel Fair 2022 (Admission is FREE!)

Address: "Singapore EXPO" Hall 5
1 Expo Dr, Singapore 486150

Opening Times: 12 August to 14 August, 2022
10am-9.30pm