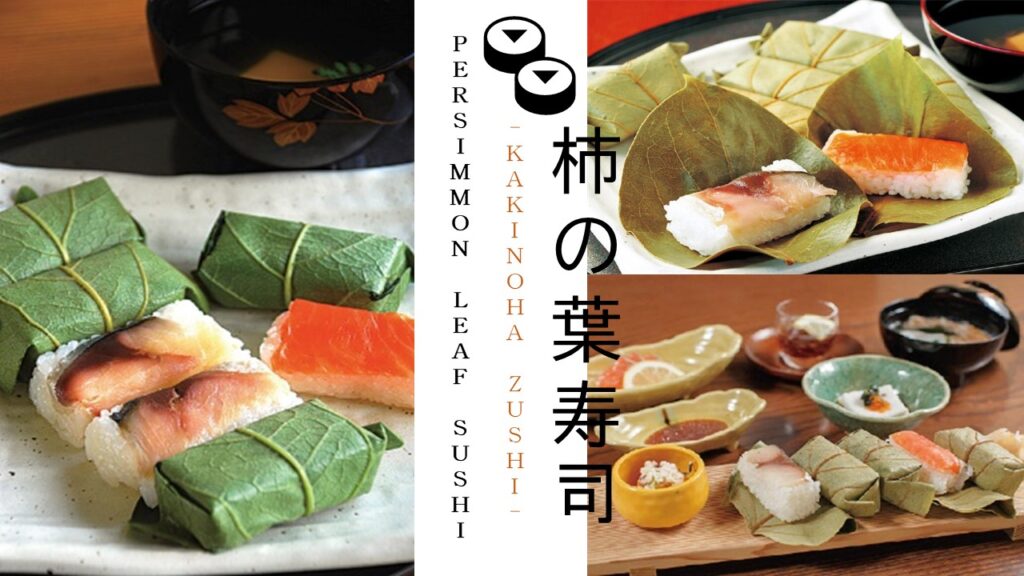 Kakinoha Zushi (Persimmon Leaf Sushi): A Must-Try Nara Specialty
Kakinoha Zushi is a popular local traditional cuisine of the Yoshino region of Nara prefecture.
Kakinoha Zushi directly translates to Persimmon Leaf Sushi, and is prepared with a piece of mackerel or salmon sashimi on vinegar rice and wrapped in a persimmon leaf. It is a simple and delicious dish with a somewhat nostalgic feel to it.
This article will recommend three places in Nara for you to go and try this Nara specialty during your visit to Kansai!
SUBSCRIBE
AND BE THE FIRST TO GET NOTIFIED ON NEW POSTS
---
⭐
Recommended Kakinoha Zushi
(Persimmon Leaf Sushi)
in Nara
🍣
平宗 奈良店
Heisei Nara Branch
Heisei is an acclaimed restaurant with a long history where they preserve the popular traditional taste of local Kakinoha Zushi.
---
🍣
ひょうたろう
Hyotaro
Hyotaro manufactures and sells Kakinoha Zushi in a way that makes for a great souvenir or gift as it is best eaten a day after the purchase when the combined flavors of the mackerel and rice become richer overnight.
---
🍣
やっこ
Yakko
Yakko is located on the hill where the view of Nakasenbon (famous cherry blossom viewing area on Mt. Yoshino) can be enjoyed from the restaurant's window.
---
Latest Contents

Enjoy Kansai with KTIC
Tourist Information / PASS / WIFI / Day Tour
Kansai International Airport (KIX) T1
Open Everyday 9.30 – 17.30
Kyoto Tower 3F
Open Everyday 10.00 – 17.00